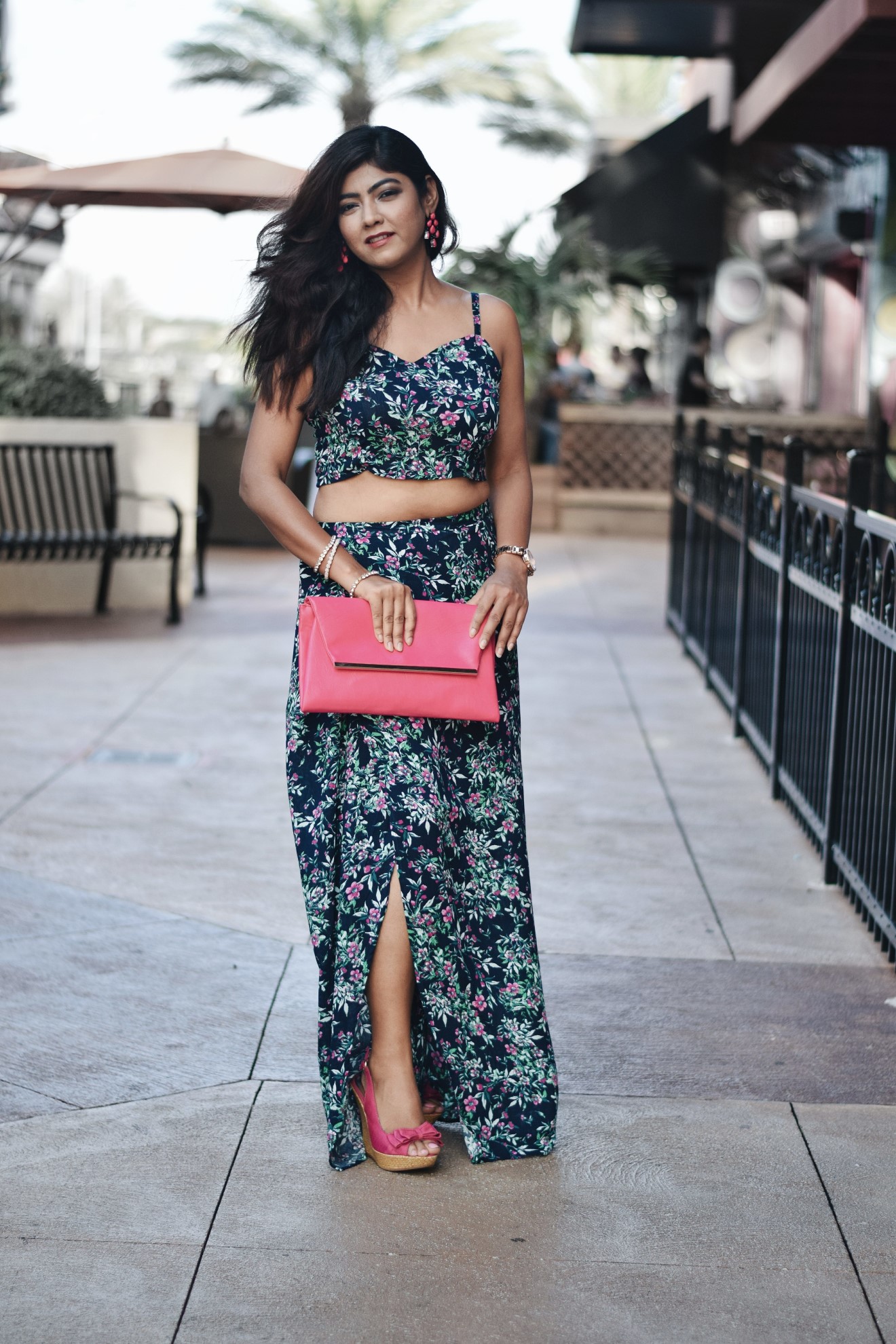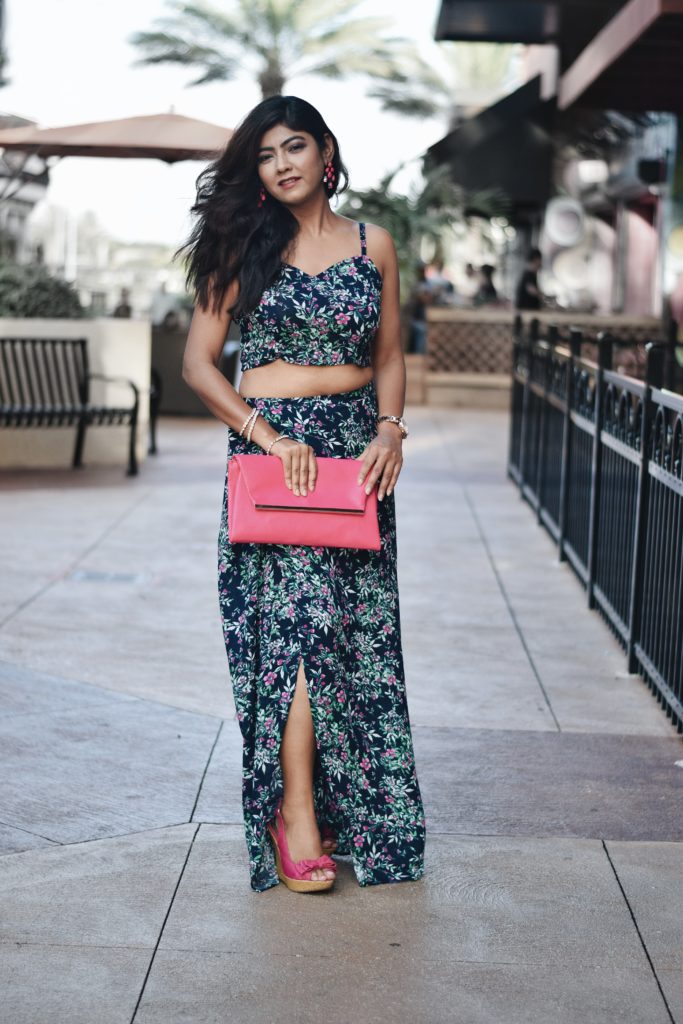 I have always been very skeptical all through my life in experimenting with fashion contrary to the fact that I love shopping the most, so much so that I have declared myself a compulsive shopaholic. You can read about it here. But ever since I started blogging, I have seen so many shades of fashion including the runway and the street styles and experimented with so much more and trust me the feeling has been so liberating. Half of my life I have given excuses to myself for not wearing short dresses and crop tops to the thunder thighs and my belly flab and the other half convincing myself that it's not meant for me, all thanks to the society for instilling it into my mind.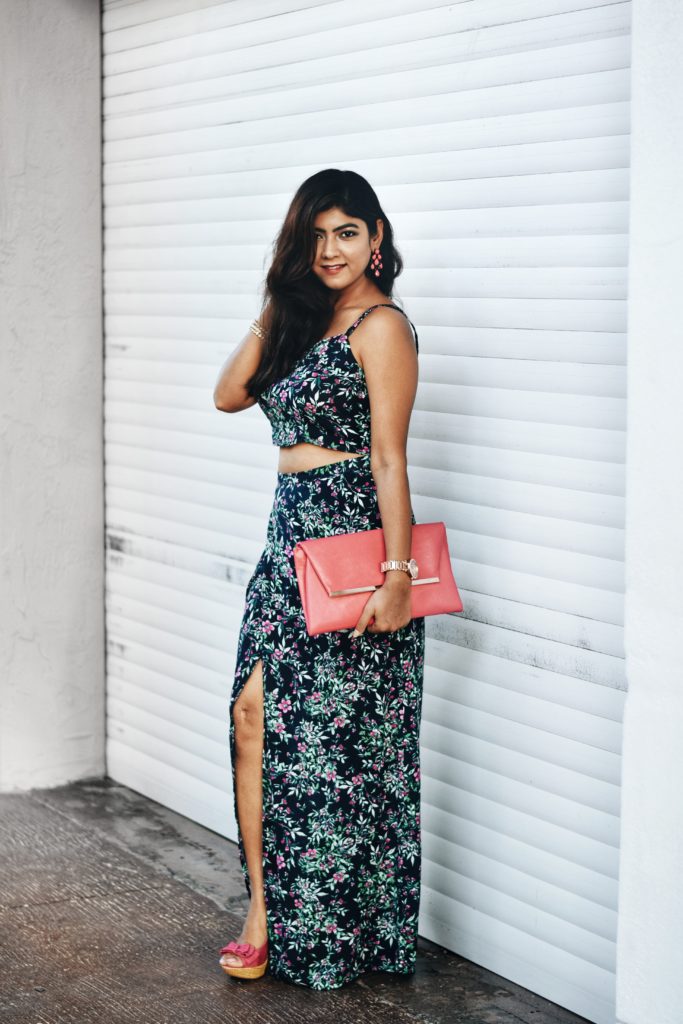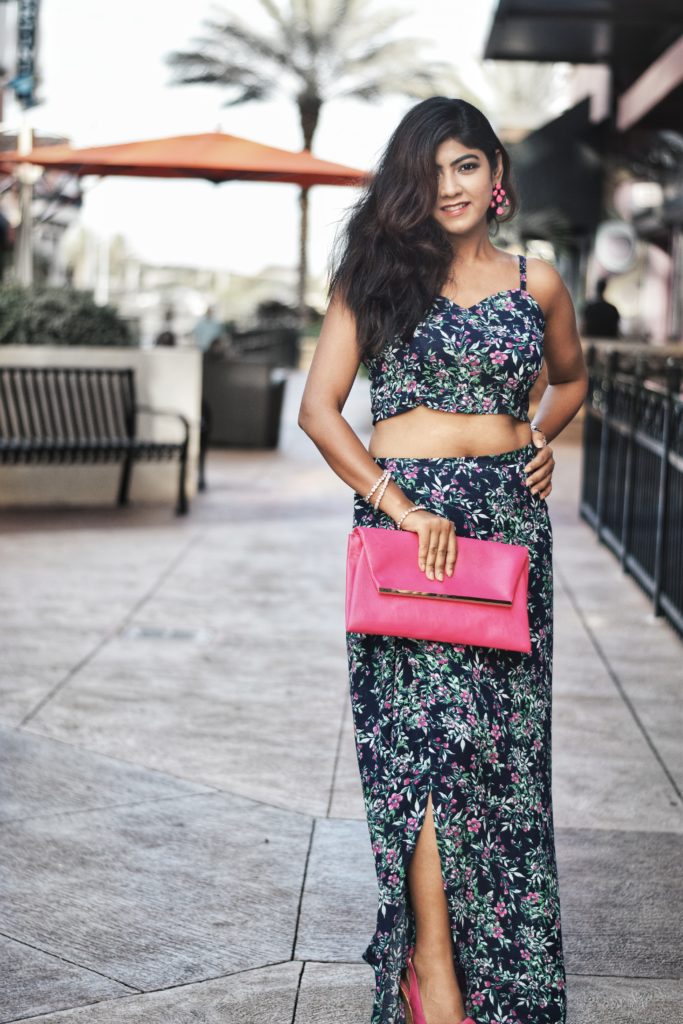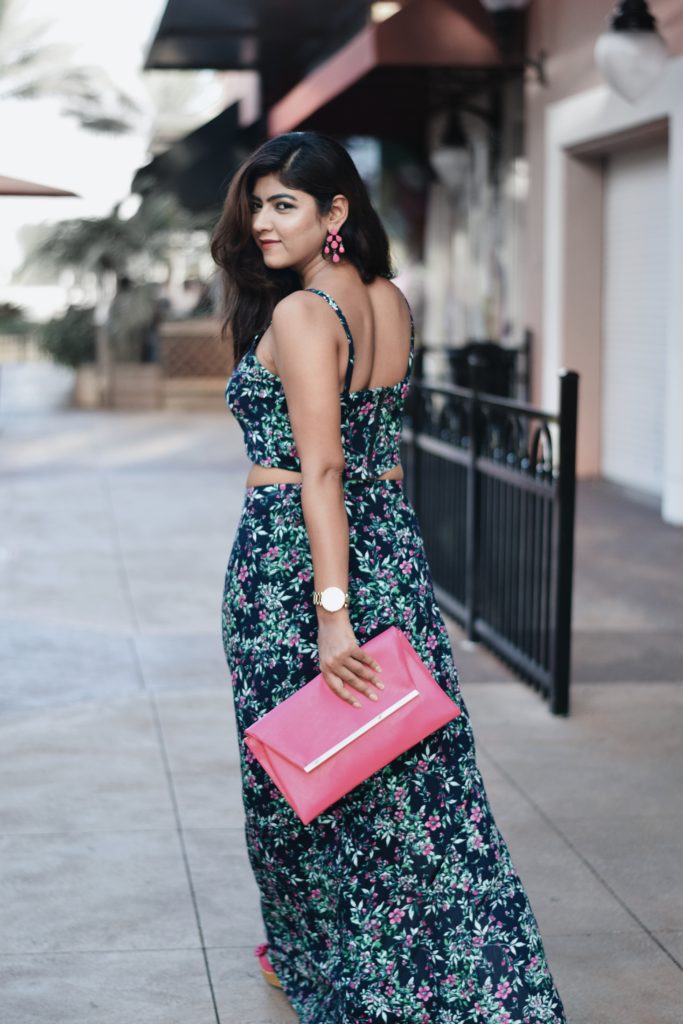 Always shying away from anything unconventional while in my heart dying to experiment with it is how I can define it. Thanks to this journey called blogging that pushed me off my limits and encouraged me to try trends out of the box(I still feel I have way to go, it's just the beginning), taught me to give up excuses and ask myself – why not? and the best one is how to distinguish criticism from condemnation. It wasn't an easy decision to put myself out there on the internet knowing the fact that from hence on I was open to any kind of scrutiny. Please don't take me wrong. I am always open to constructive criticism and would love your feedback  but when people call or text you just to let you know how much oodles of weight you have put on OR to ask slyly if by any chance you were preggo(READ – you look double the size I saw you last) OR randomly say about how much makeup you have on, wasn't always so encouraging in the beginning.
It definitely took me some time to reconstruct my thoughts and realize it doesn't matters what others think of you. All that matters is what you think of yourself. Everyone will have their own personal opinion and you cannot dress yourself to keep them happy and guess what, its totally fine. Not everyone will like you, not everyone has good taste. On this note, I remind each one you reading this that if ever you have refrained yourself from dressing or presenting yourself the way you wanted to, for any external factor, its time to rethink. Its time to let them know that you and only you have the right to define yourself. Its your style, own it with utmost pride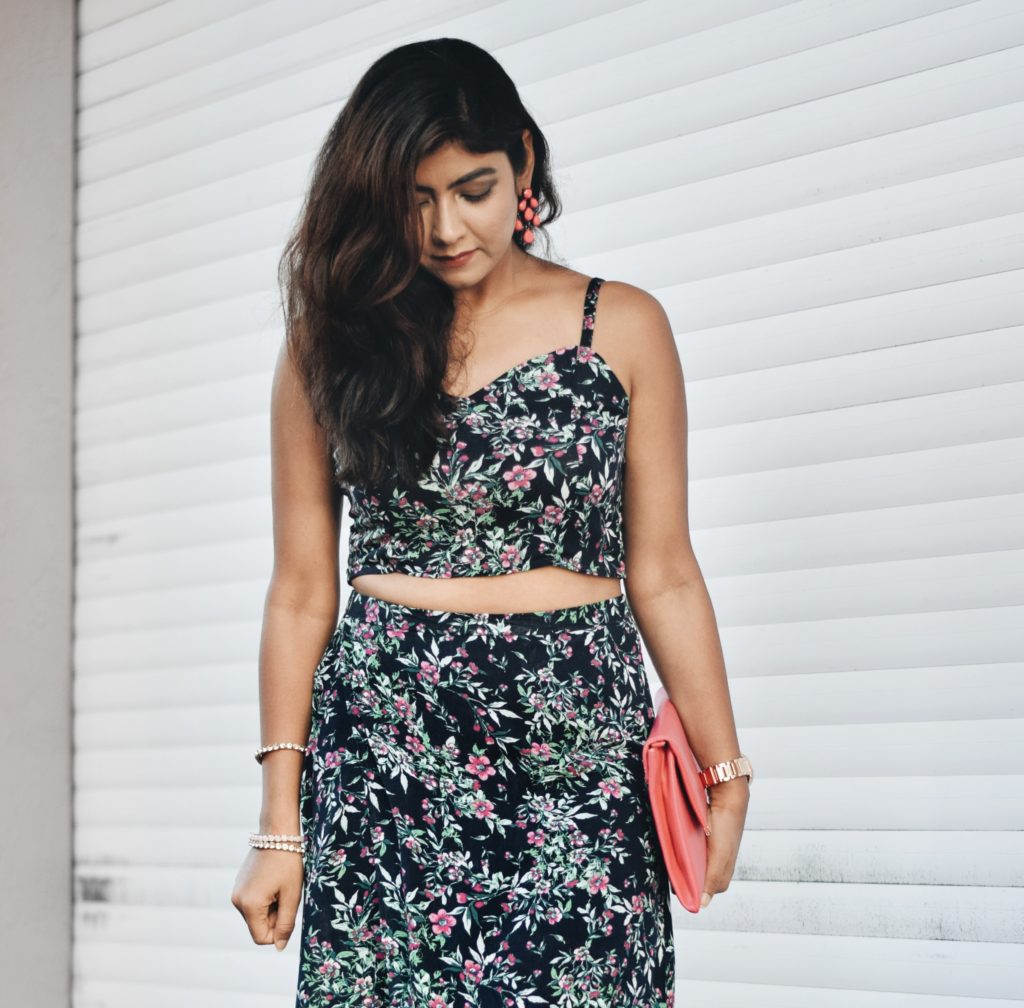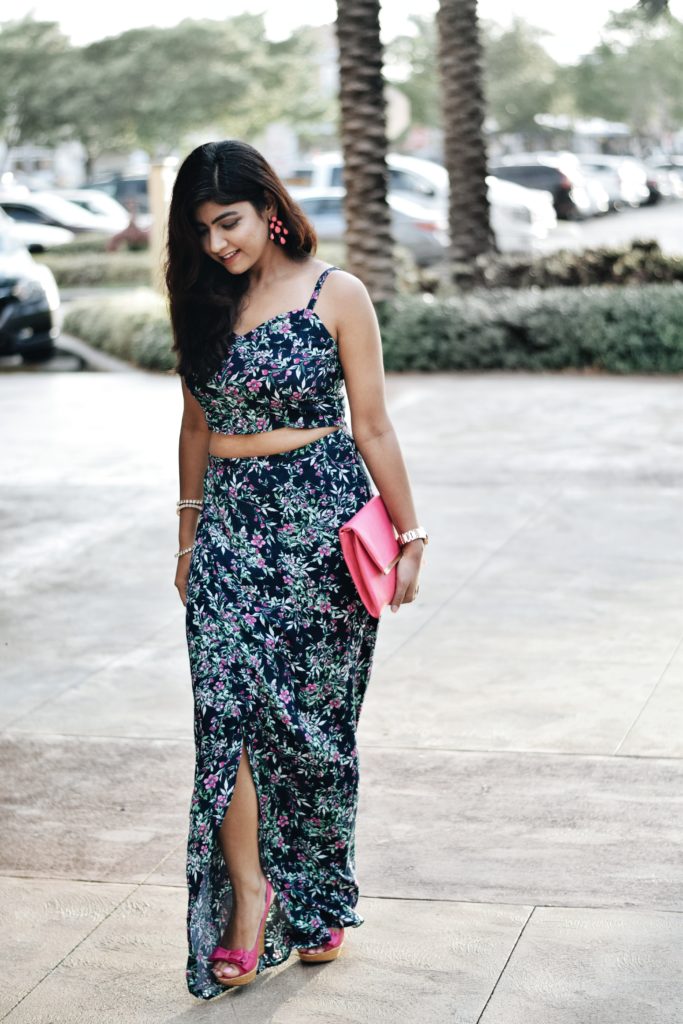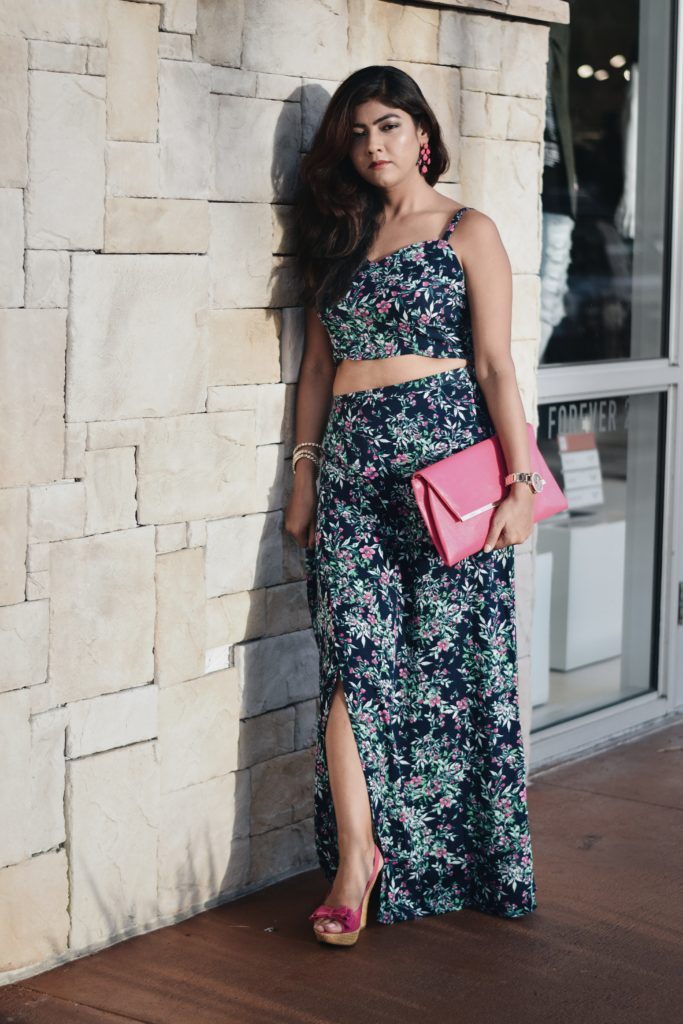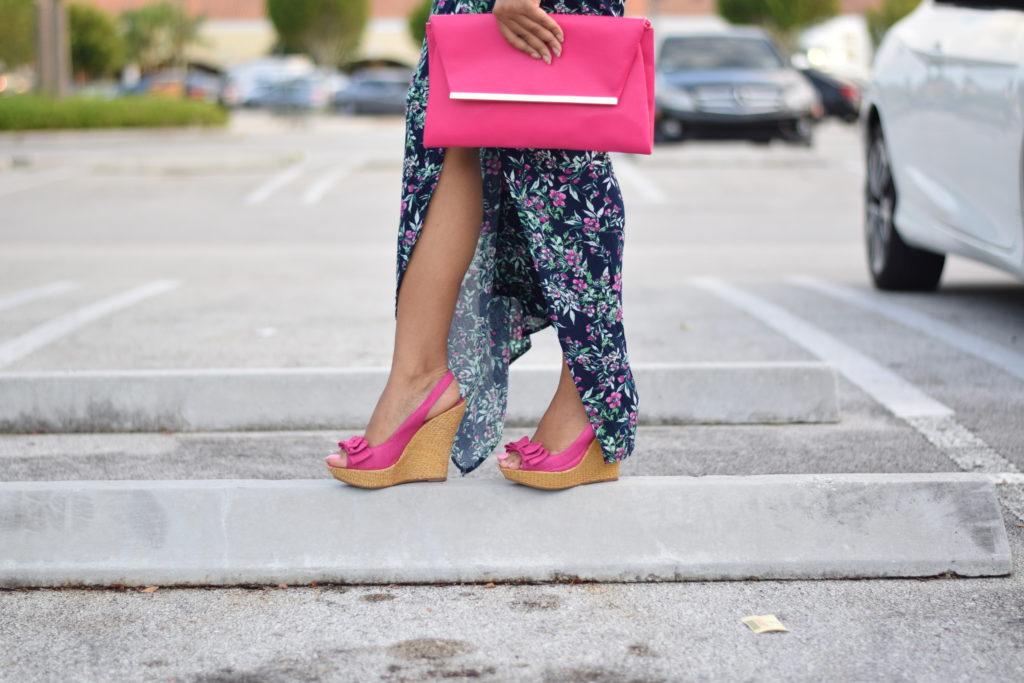 OUTFIT DETAILS:
FLORAL CROP TOP AND MAXI SKIRT SET | FUSCHIA  CLUTCH | BOW WEDGE HEELS
Hope you guys have a great week ahead. See you soon.
XOXO,
Vyom