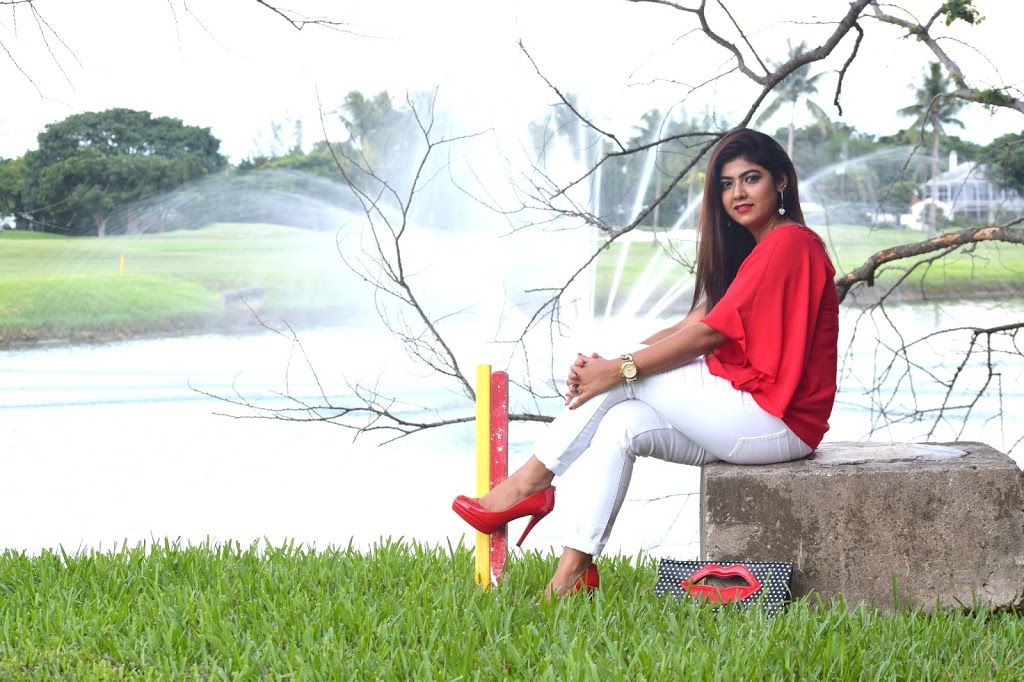 Hey my lovelies!!!
Hope you having a great weekend. As for me I am already excited for the long weekend. Don't have any plans yet, but still the thought of long weekend makes me do a happy dance.
Ok, today I have a confession to make. If you guys have been reading my blogs, I am pretty sure you must be aware by now, how addicted I am for shopping (Doesn't has to be an extravagant one, even cute lil things make me happy). I think my brain releases some kind of endorphines and dopamine (Neurotransmitters) while i am shopping and definitely helps me lower my anxiety level (If I have any. If not, gives me pure, ecstatic pleasure) And if by any chance some kind of self realisation strikes me, and I refrain myself from it, I start suffering from the withdrawal symptoms – which kind of makes matters worse. I become grumpy and sullen 🙁 Sometimes I wonder "Is it just me suffering from this compulsive shopping addiction (I hate to call it a disorder) or anyone of you share my feelings. If "Yes" please let me know and how do you figure your way out of it?
Poor hubby in order to pull me out of this idiosyncrasy has to go through a lot. This was one of those days. So he took me to this beautiful resort in Miami called "The Biltmore". It was such a laid-back experience of a glorious restaurant with a view of the golf course!!! We sipped some drinks, had good food and the photographer was back in action because I had no intention of moving or posing whatsoever. 😀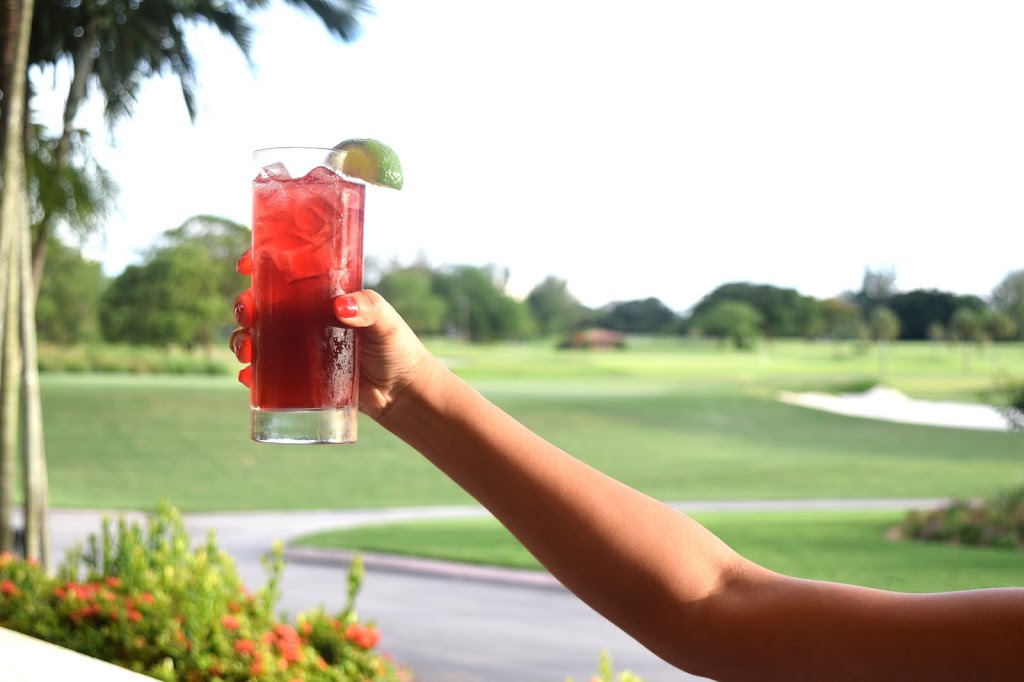 Drink with a view…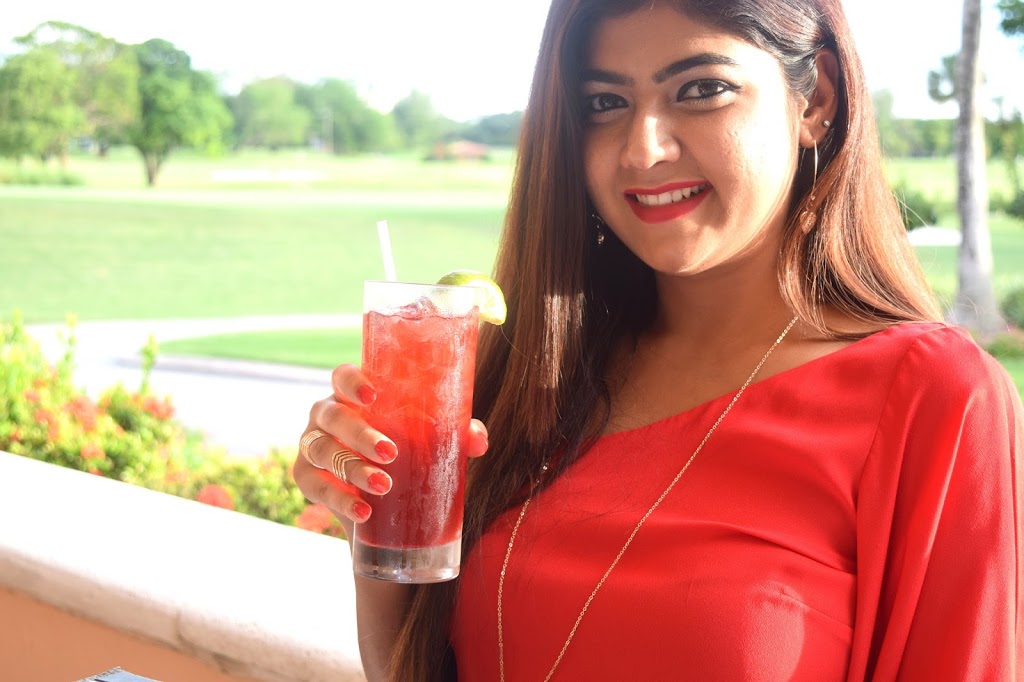 Cheers!!!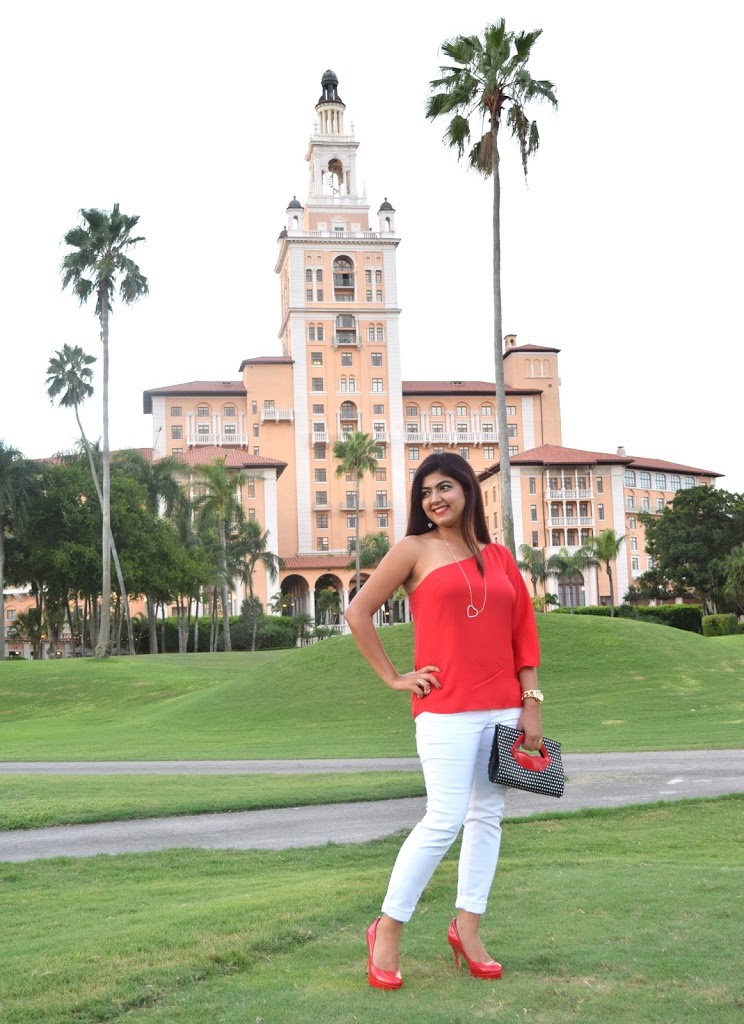 The gorgeous backdrop!!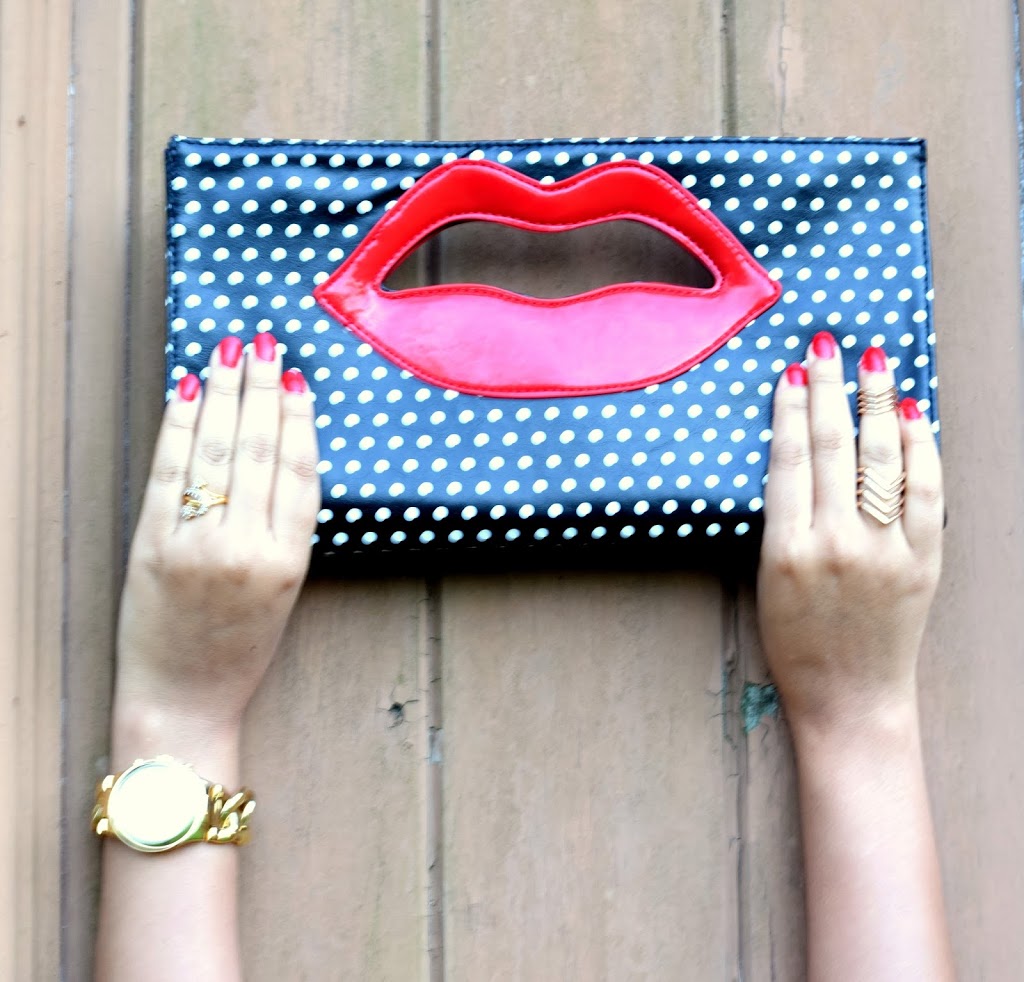 I loveeeee my clutch <3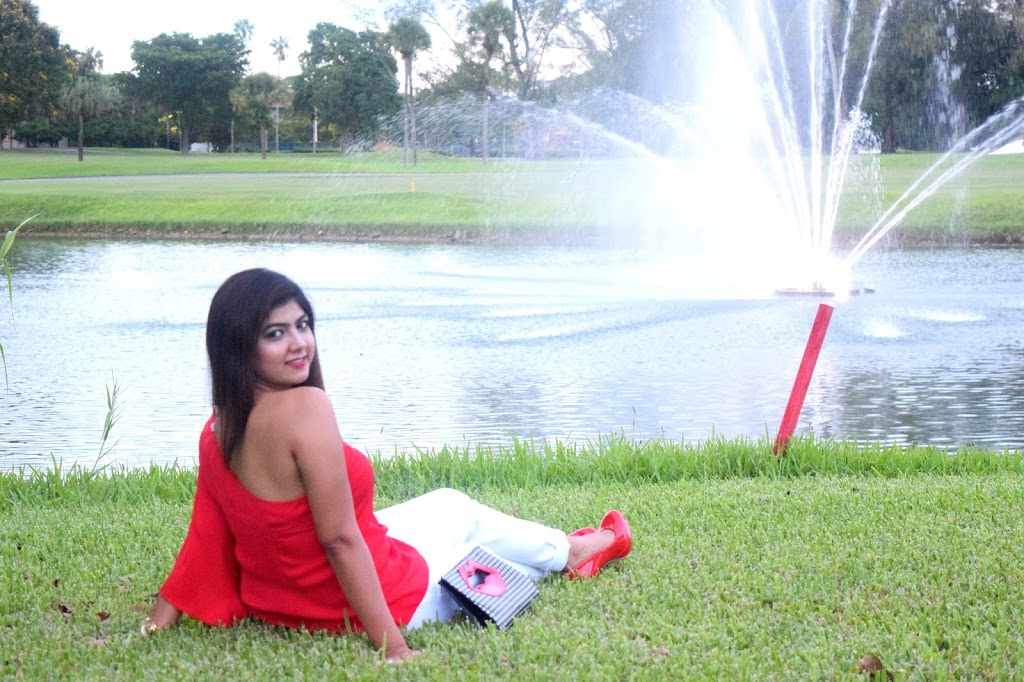 Hellooooo from me…
Top and pants – J.C. Penny
Shoes – Shi by Journeys
Clutch – Burlington Coat Factory
Watch – Michael Kors
Earrings – Guess
Necklace – Aeropostale
I wore this amazing Red one-shoulder wide-bell sleeve top. I combined it with my white jeans so the red pops even more!!! I wore my shiny red doll shoes which matches perfectly with my top. For accessories I chose my cute lips clutch and dainty but elegant Necklace and earrings. Hope you liked the look… See you until next time.
XOXO,
Vyom