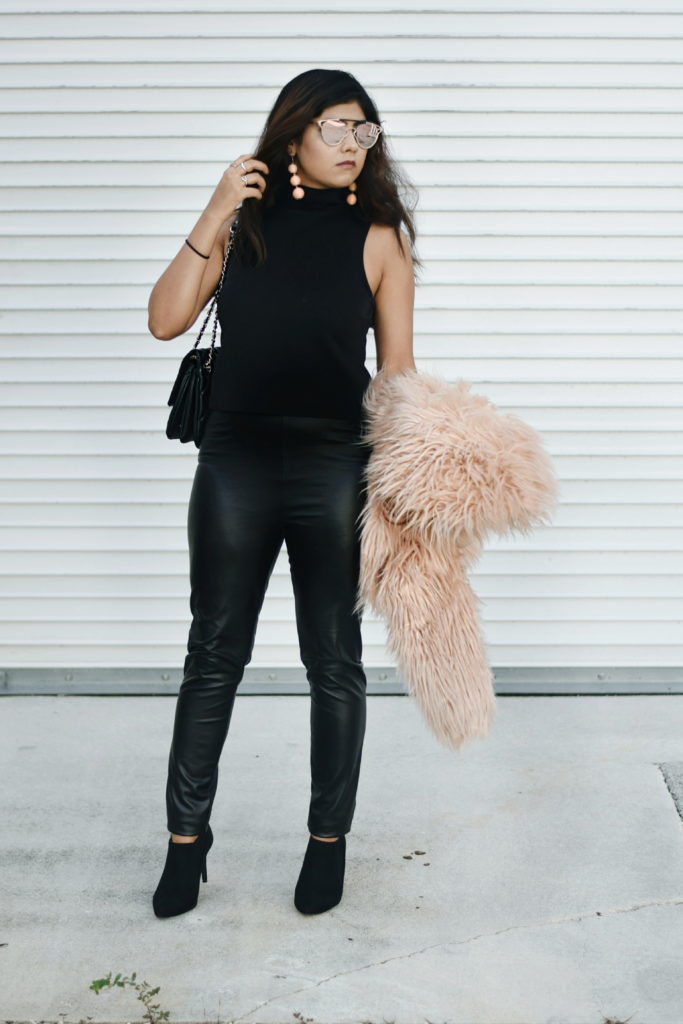 When talking about fashion statement we would all agree that there are certain wardrobe staples that lasts for year after year and I feel a "Faux Fur Coat" is definitely one of them. I absolutely love how soft and delicate and sophisticated they are yet how intimately they shield from the chilly weather. Well, to be honest if you asked me my thoughts on them a year ago, I would say, I love them on celebrities and on the skinny models rocking the runway but definitely not for me. So when Shein asked me to select an outfit of my choice, I got out of my comfort zone to style this blush pink Faux Fur coat and the least to say is I am obsessed. This stuff speaks luxury – "Haute Couture" that's exactly how I felt while I was shooting this look and guys it was so much fun.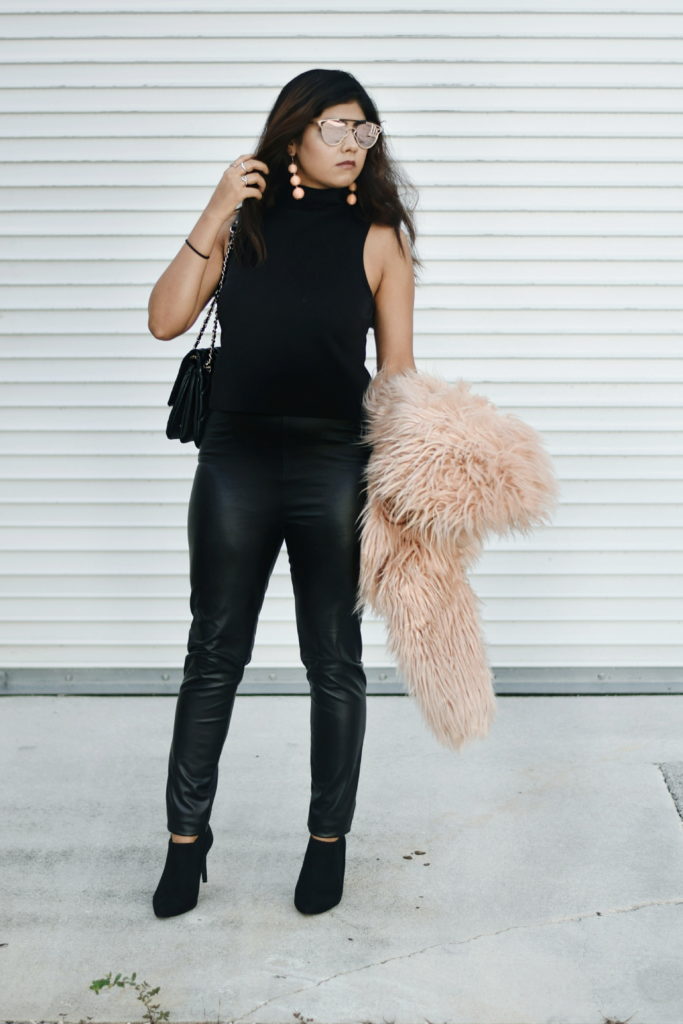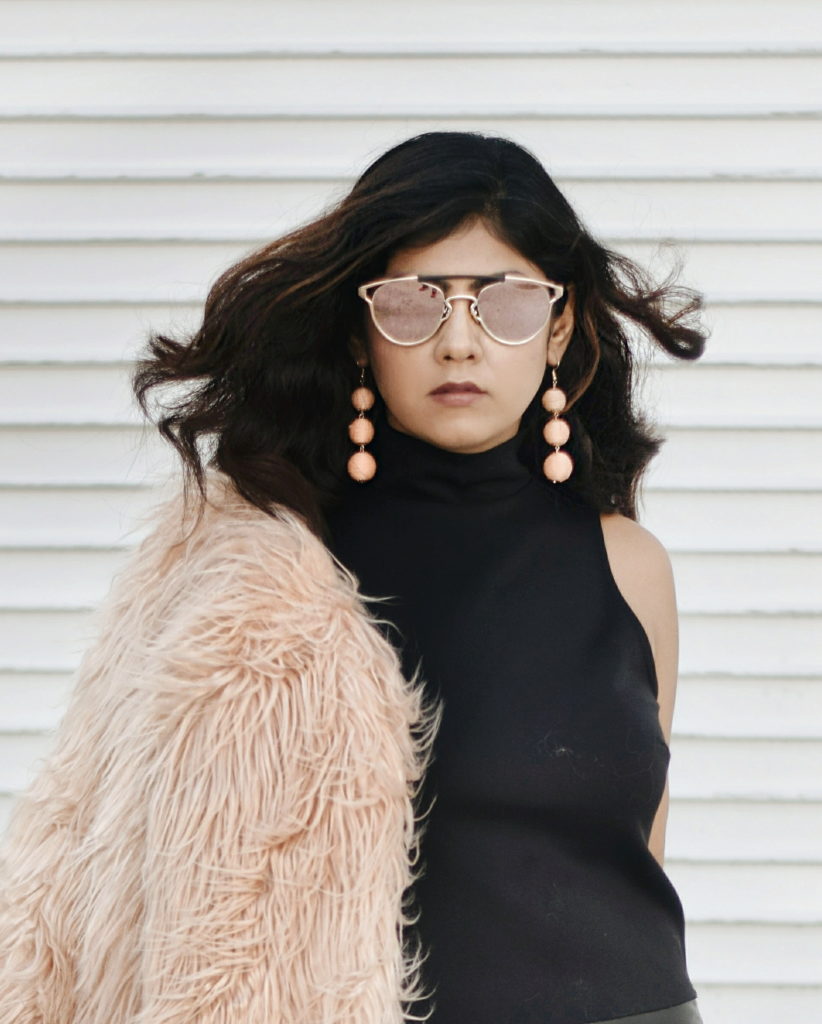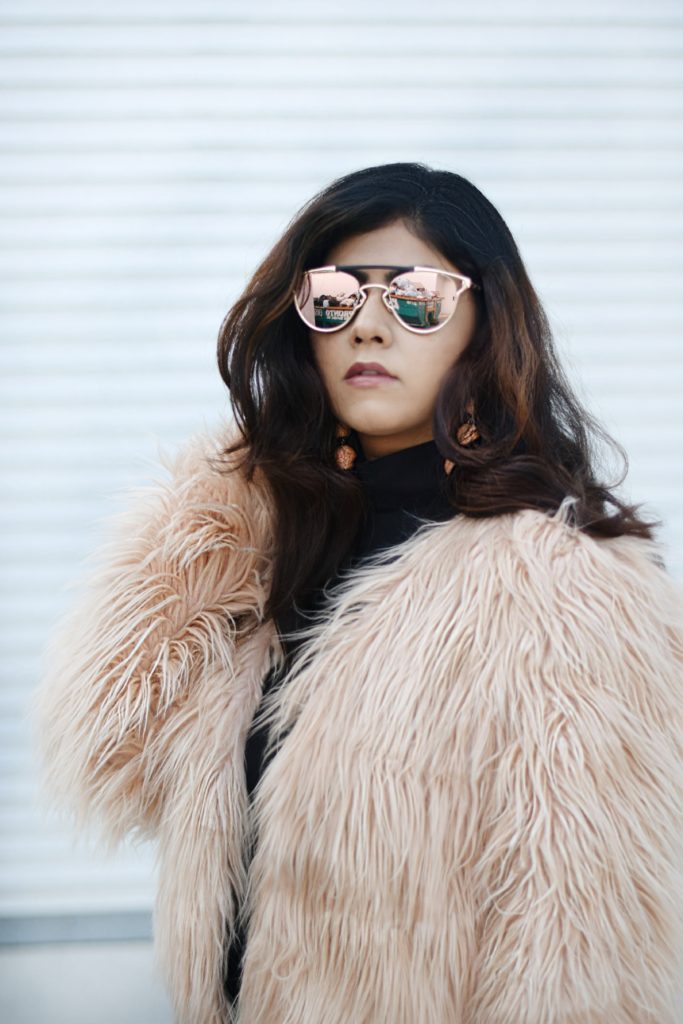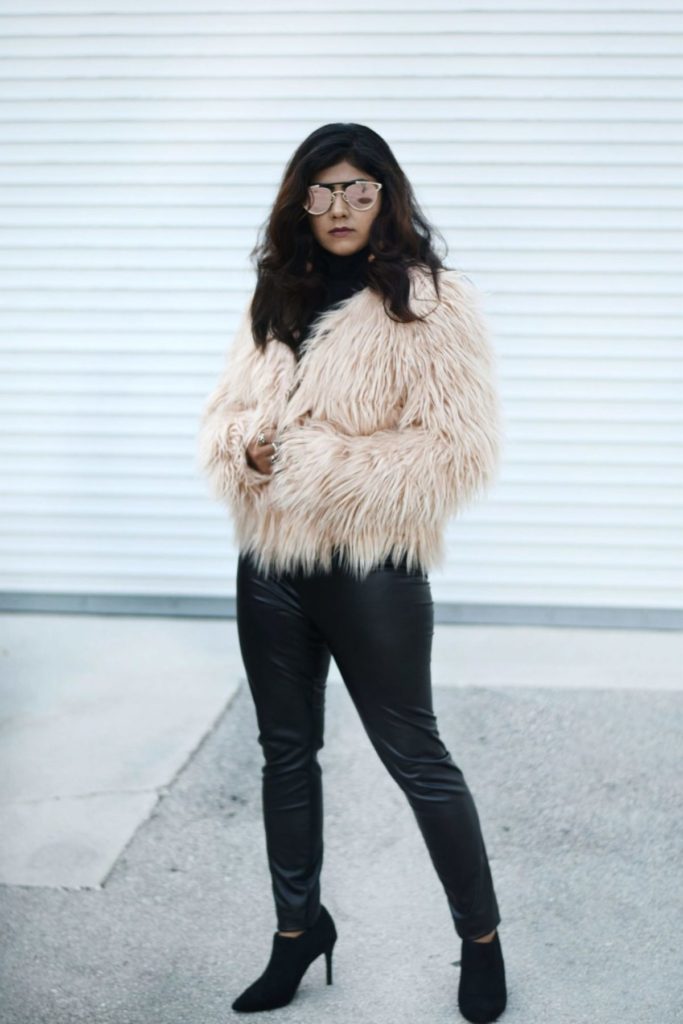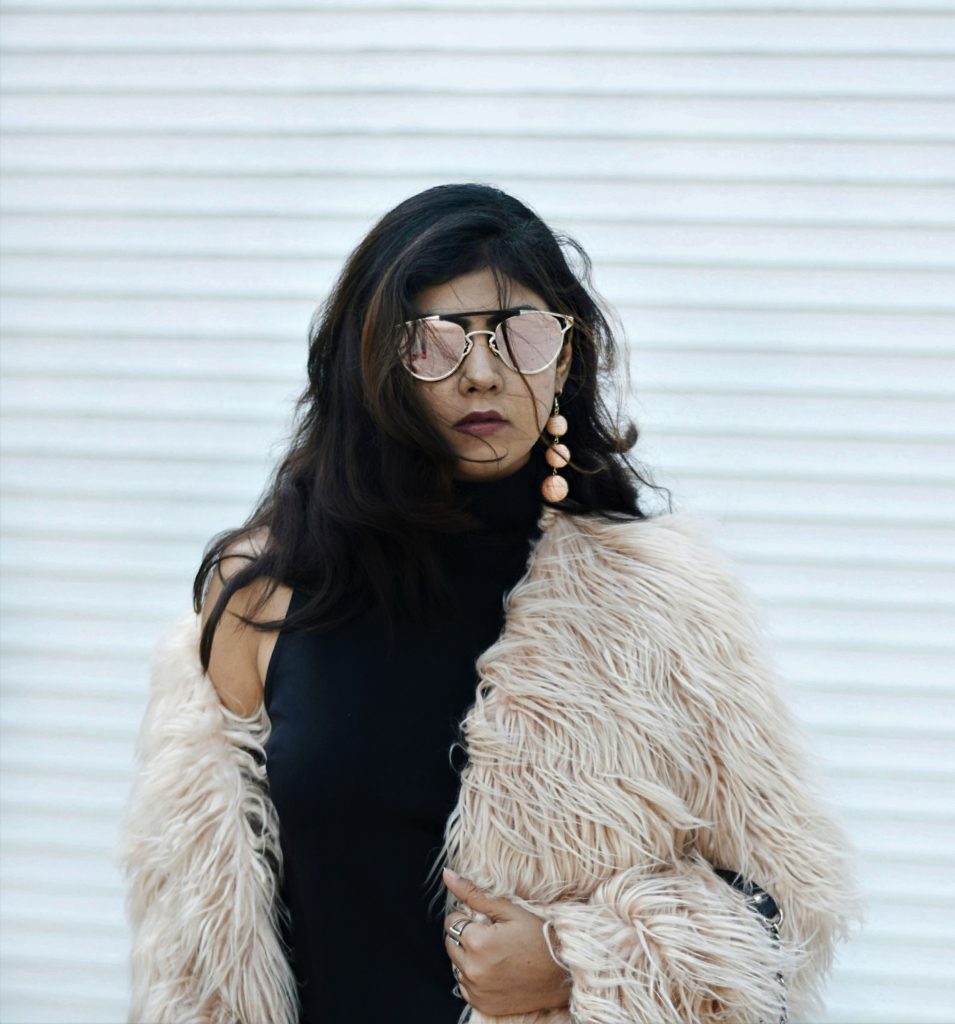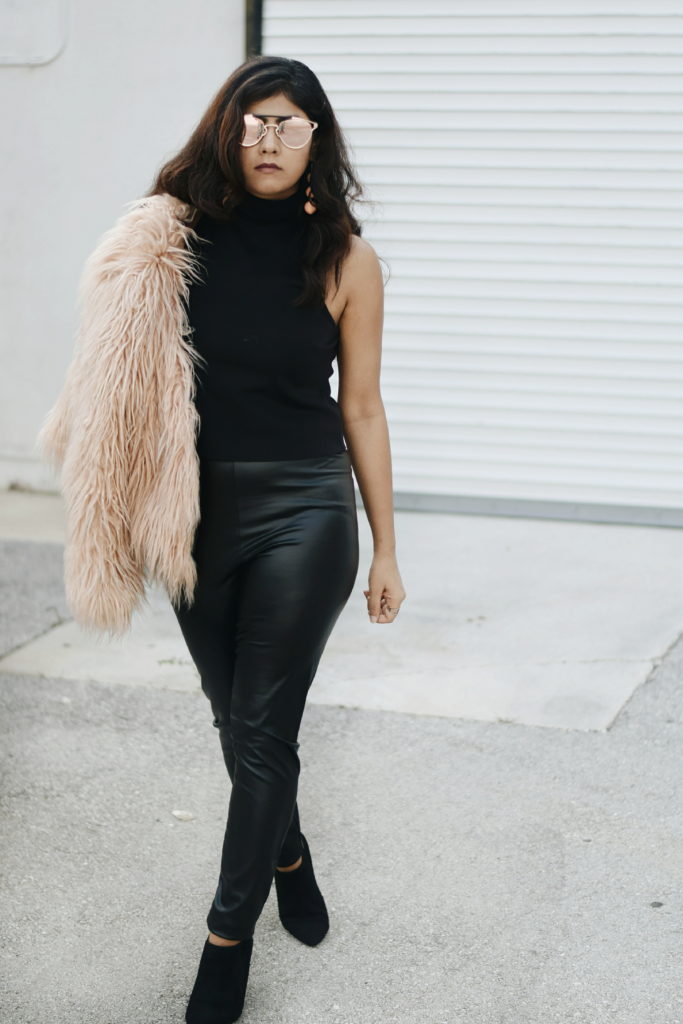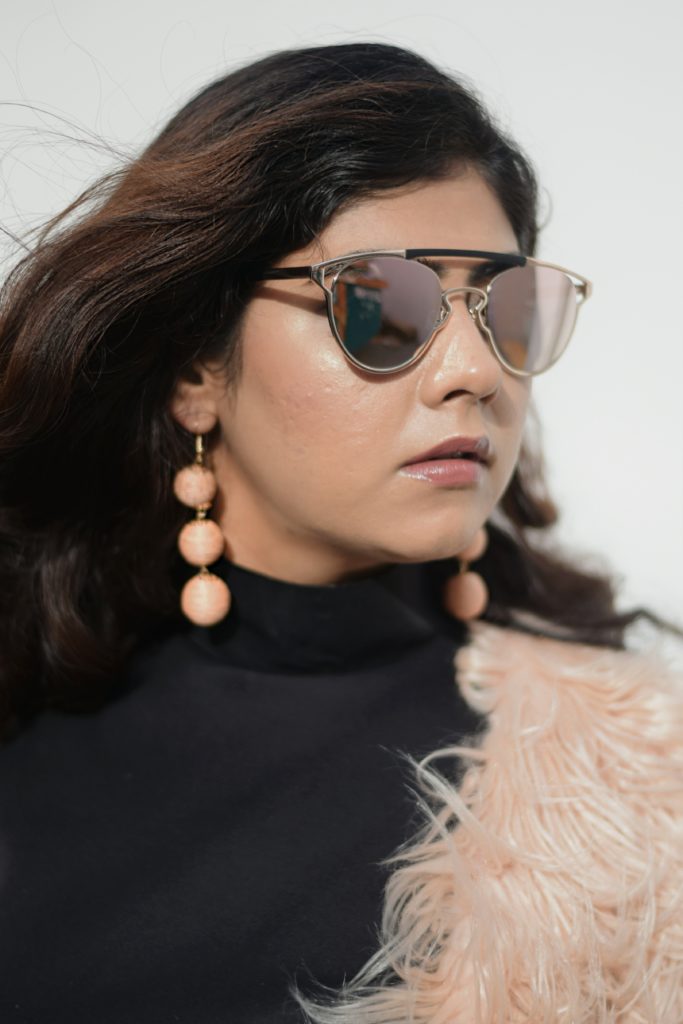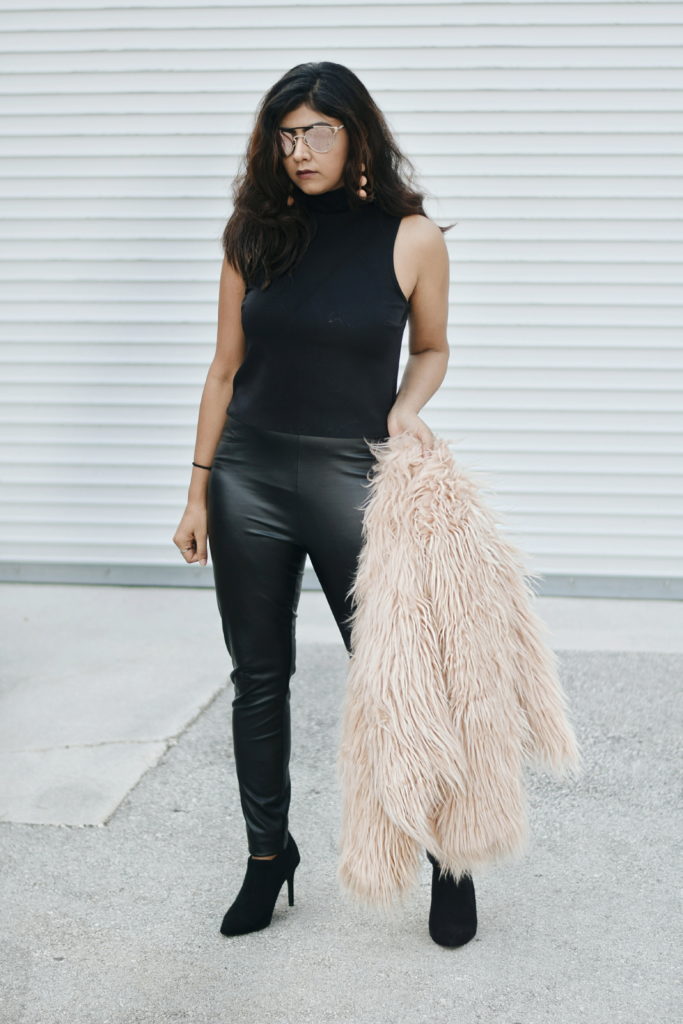 Blush Pink Faux Fur Coat – Shein($34)
Trying Fashion trends that you always were skeptical about, has something liberating about it and I feel we should atleast give it a chance before straightaway rejecting it OR labeling it as not-my-type. Do let me know if you like this look and what's going to be your goto look this winter.
See you soon,
XOXO,
Vyom