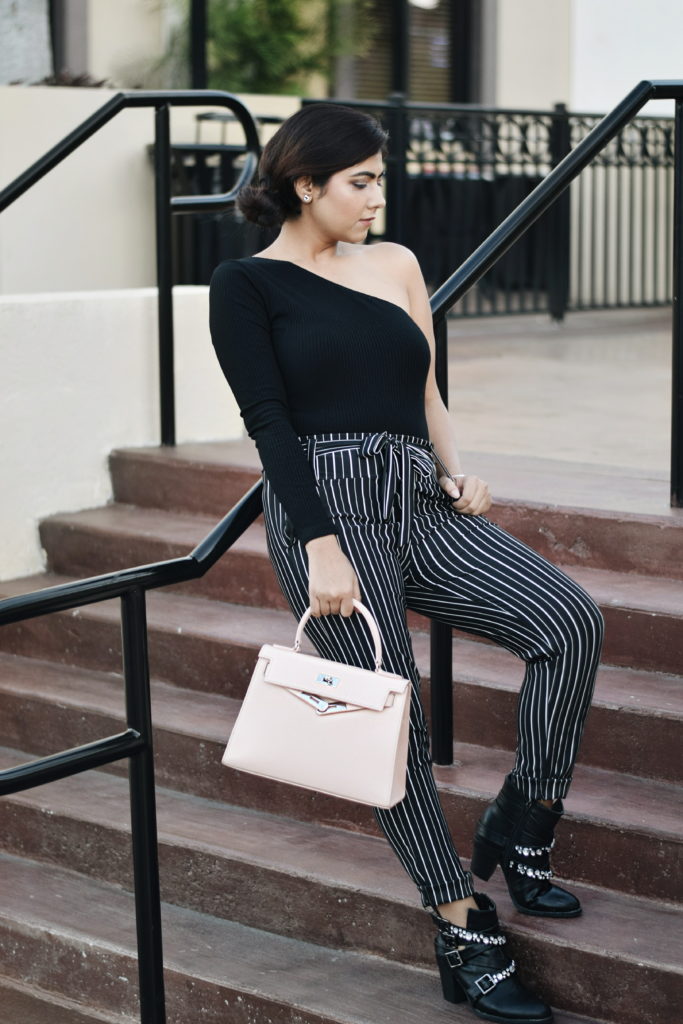 If you asked me a couple of years ago, I wasn't very appreciative of the pastels and the nudes. This palette was kind of non-existent in my world. I am not so sure what happened in between and here I am, the greatest patron and seeing the runway trends for Spring/Summer 2018, it looks they are going to stick around for a long time. And boy, I couldn't be happier. Also since I witnessed the Fall/Winter Collection at NYFW, pastels and nudes are not just confined to spring or summer as per the convention but could be effortlessly incorporated all year long. How cool is that. Right?
If there was one color that I had to choose after black, it has to be "Blush". If you have been sticking around for a while you will know how obsessed I am with that color. Today's post is all about this gorgeous blush bag from "Teddy Blake, New York". I was totally blown away with it's packaging. Handmade in Italy by skilled Italian artisans using the finest Italian leather, it's totally a piece of art. It comes with a small handle but has an additional cross body strap.I love the structured pebble-stone look to it and can effortlessly add edginess to even a casual look. With its super low maintenance and an exceptionally high quality, it has quickly earned a Holy Grail status amongst my bags.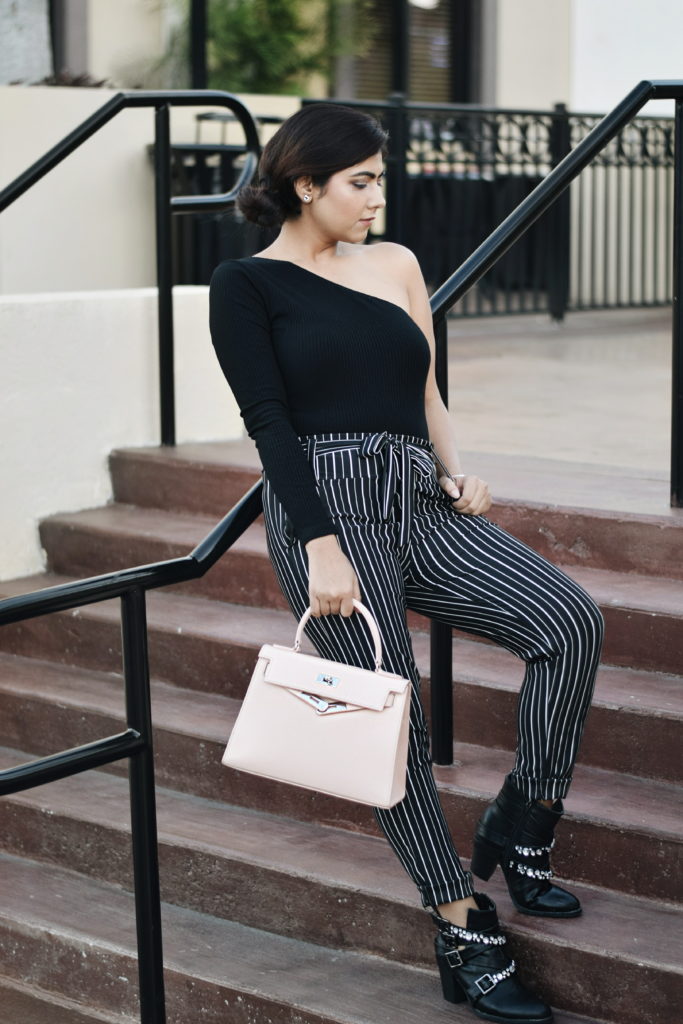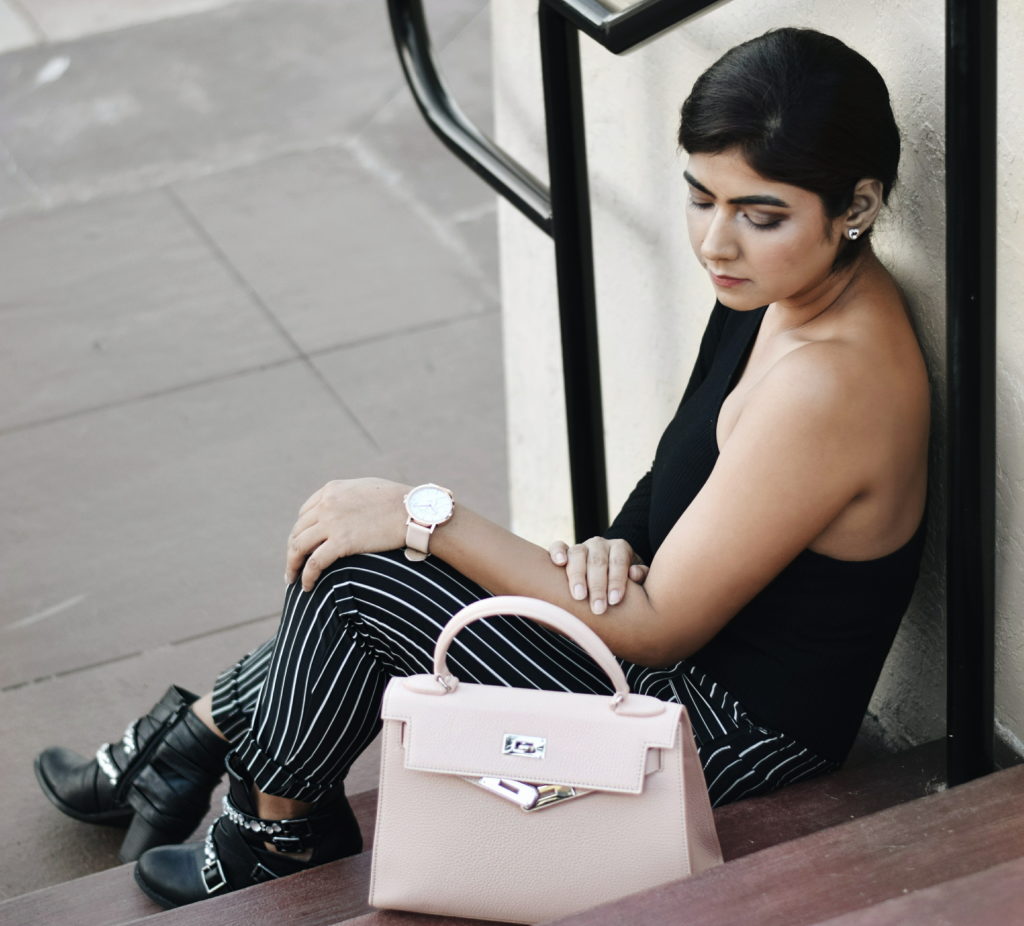 So here is a little about the bag as described on the site – "The chic design of this bag is the perfect mix of elegance and functionality. Manufactured using high quality calfskin leather by master Italian craftsmen, it features a single round handle with a toggle closure opening to reveal real suede interior and well though compartmentalization with side pockets included. Eva can take you from a ladies luncheon to an evening out without missing a beat." and I couldn't agree any more. Completely functional and apt for any occasion, it will soon become your favorite too.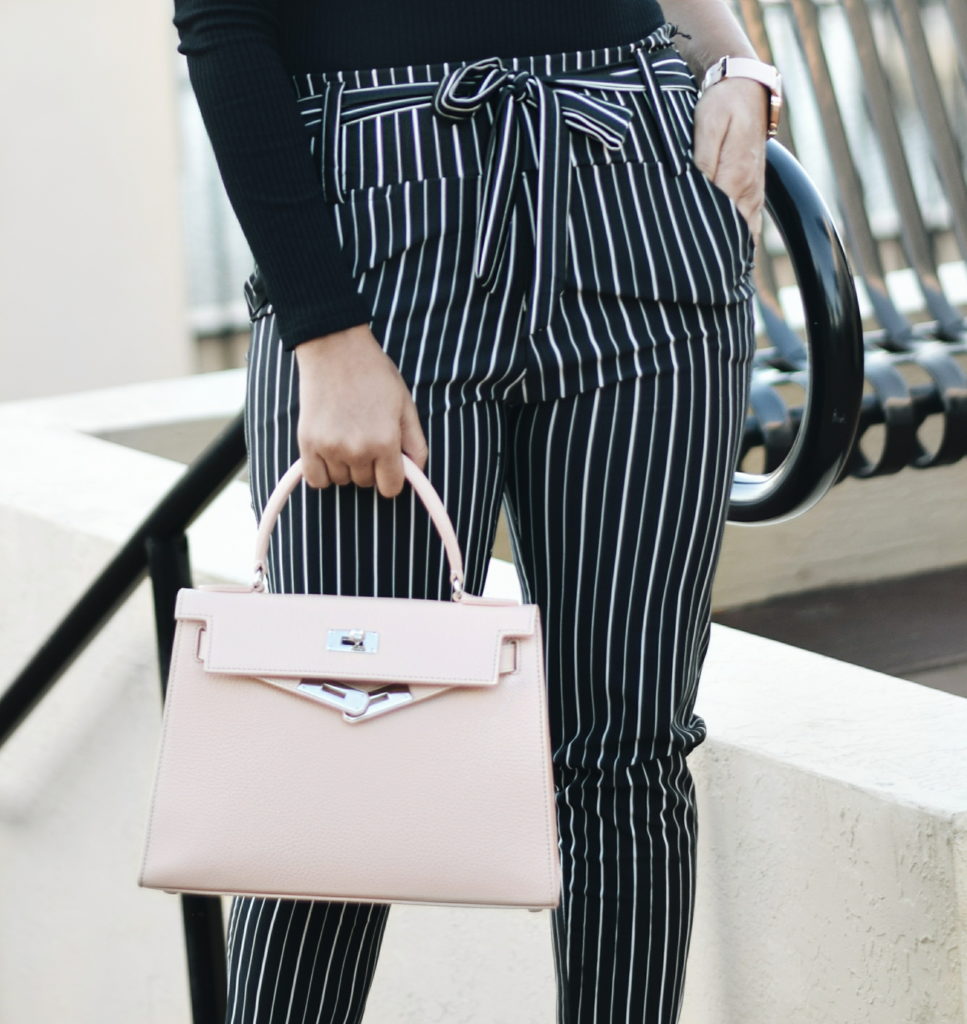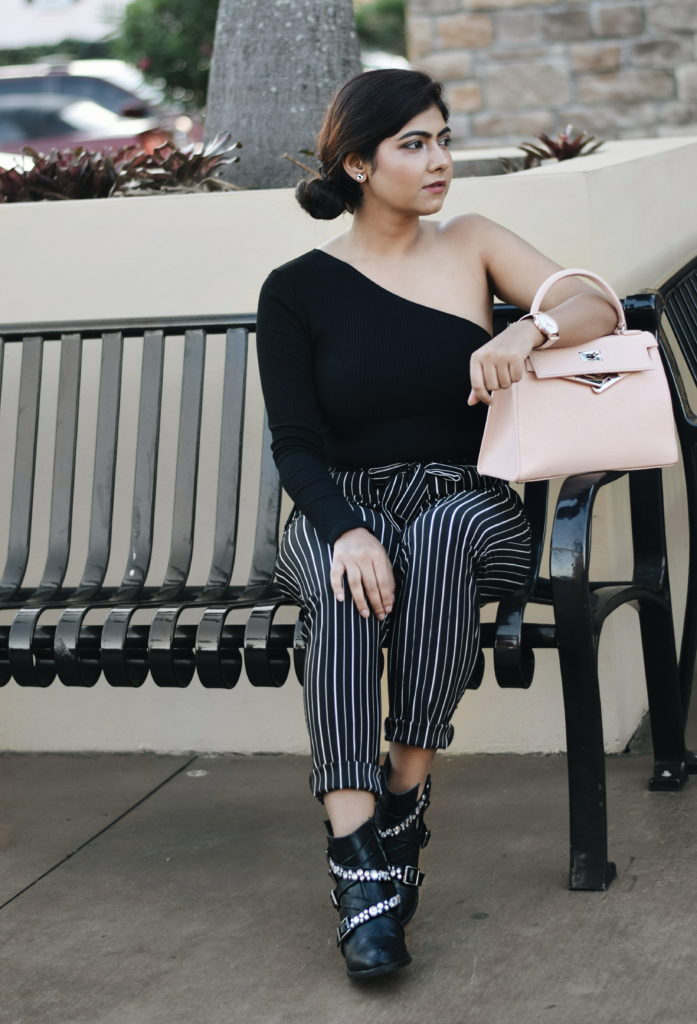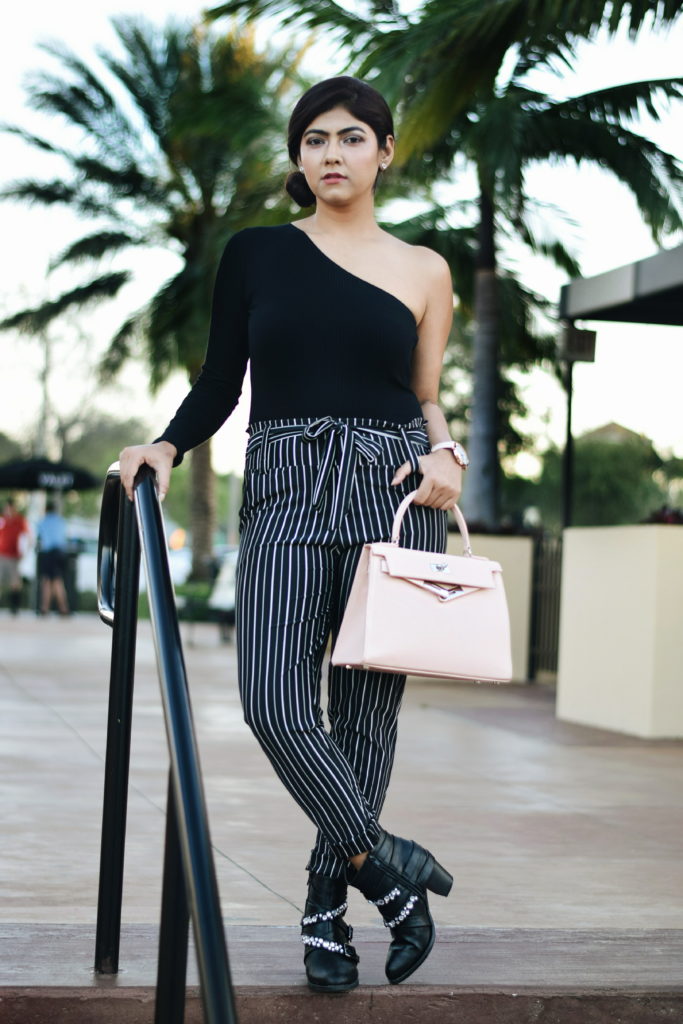 DETAILS : TOP | TROUSERS (SIMILAR) | HANDBAG FROM TEDDY BLAKE | SHOES(SIMILAR)
You can also use the code "TBVyom20" to get some $$ off your purchase from "Teddy Blake, New York" Let me know your thoughts or if you have any questions. See you soon. Until then…
XOXO,
Vyom