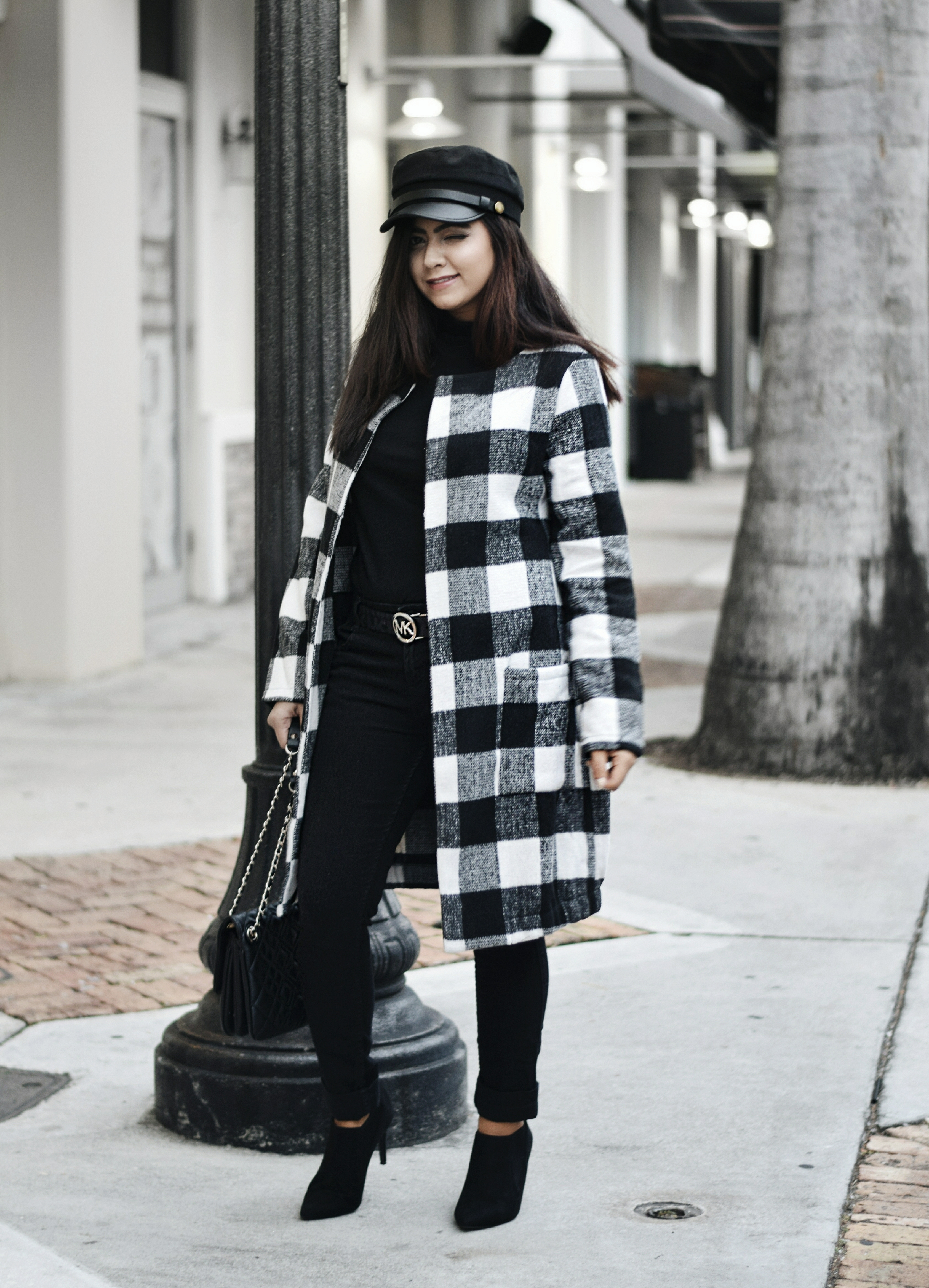 It's Tuesday and here I am with yet another post. Today let's take a walk down the memory lane. My childhood belongs to a place that was a hill station and had such an incredible weather throughout the calendar year. I loved the mild breeze that constantly swept my locks even during the summers. Fancy trench coats and boots weren't a part of the regular fashion when I was a little girl. I remember wearing a sweater (Handmade by my mom which I absolutely detested then, but would do anything for it now) during the less cold days and a puffer jacket with layers and layers beneath on more cold ones.Then I moved to the capital city of India, and I was so amazed at the fashion sense that city beholds. I never knew winter fashion could look all that chic and fancy with the embellished boots, the button down trench coat, the hats, the scarves and all that jazz. Slowly I started incorporating them as my regular office wear and it felt amazing. I thoroughly enjoyed that era. Fast forward to 2015, I moved to Miami and all my winter clothes(I stayed in a lot of cold places until then) had to be stacked and packed and I never opened them until 2017. Oh boy, this year Miami was really cold and I must say I enjoyed the chilly weather so much. It was fun experimenting with all my existing winter clothes and shamelessly getting a few new (Shamelessly because the probability of them being used next year almost be negative). Nevertheless, you can see my fun and happy face below.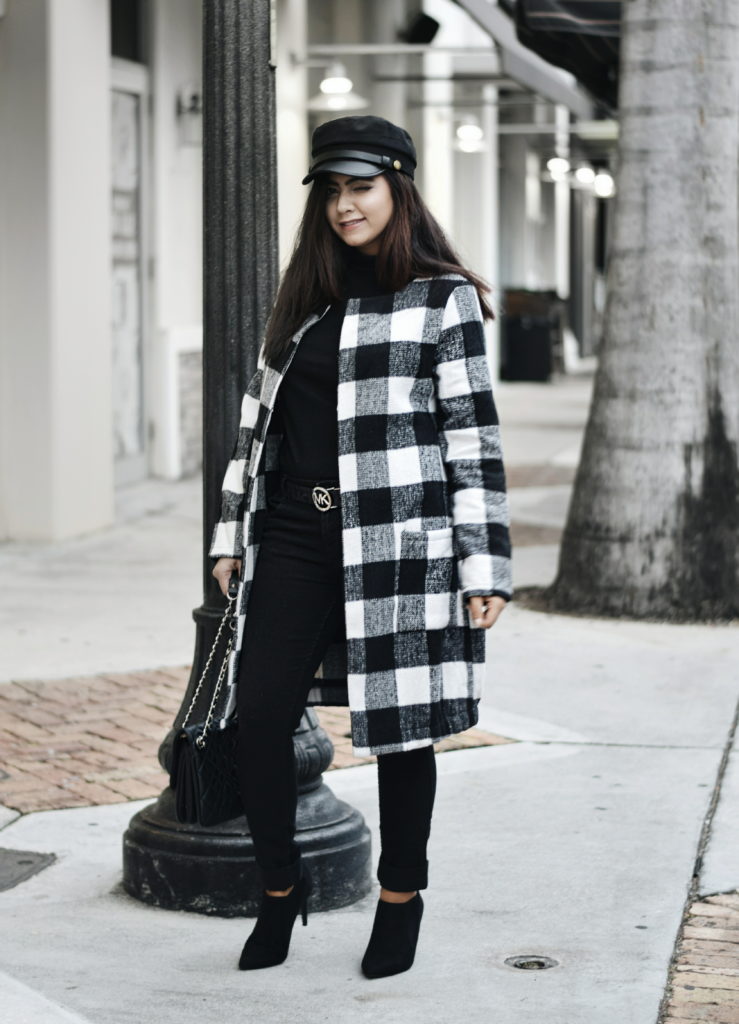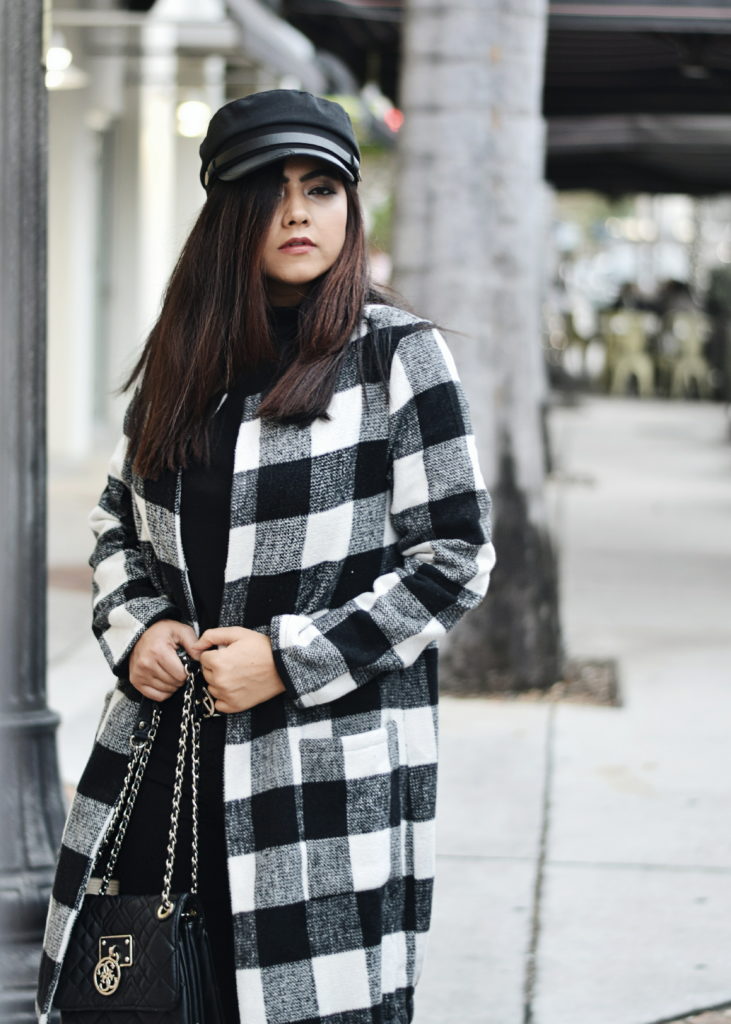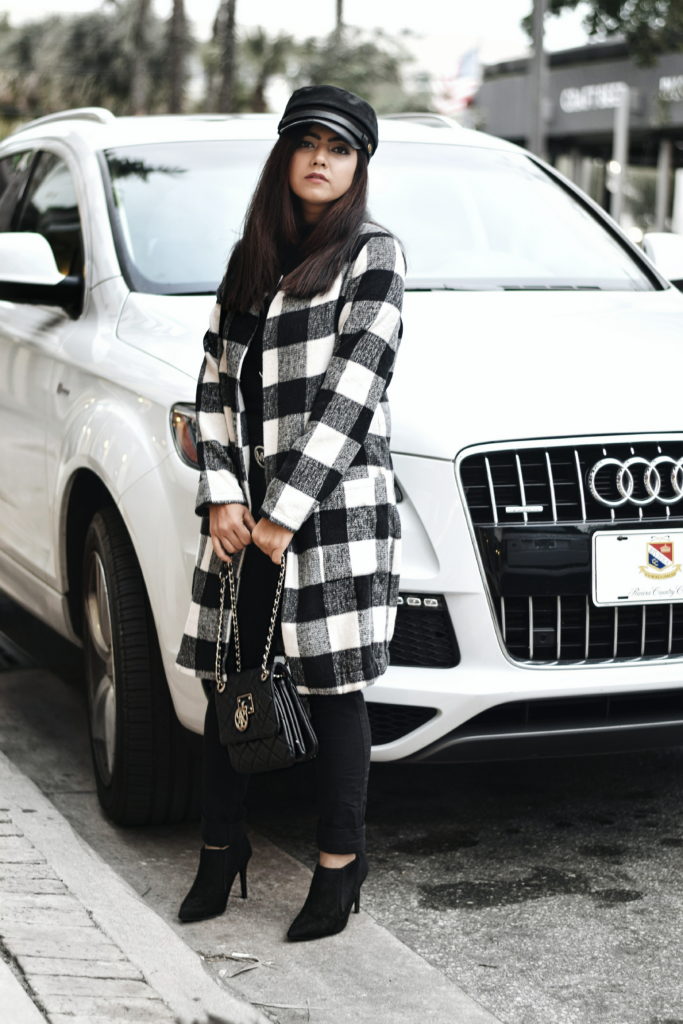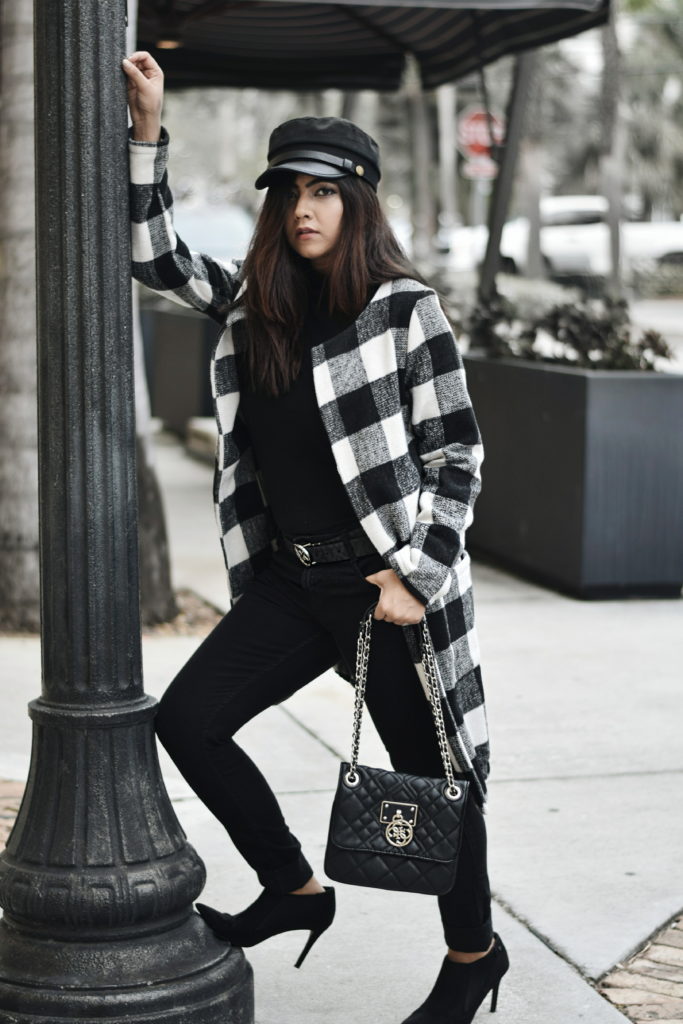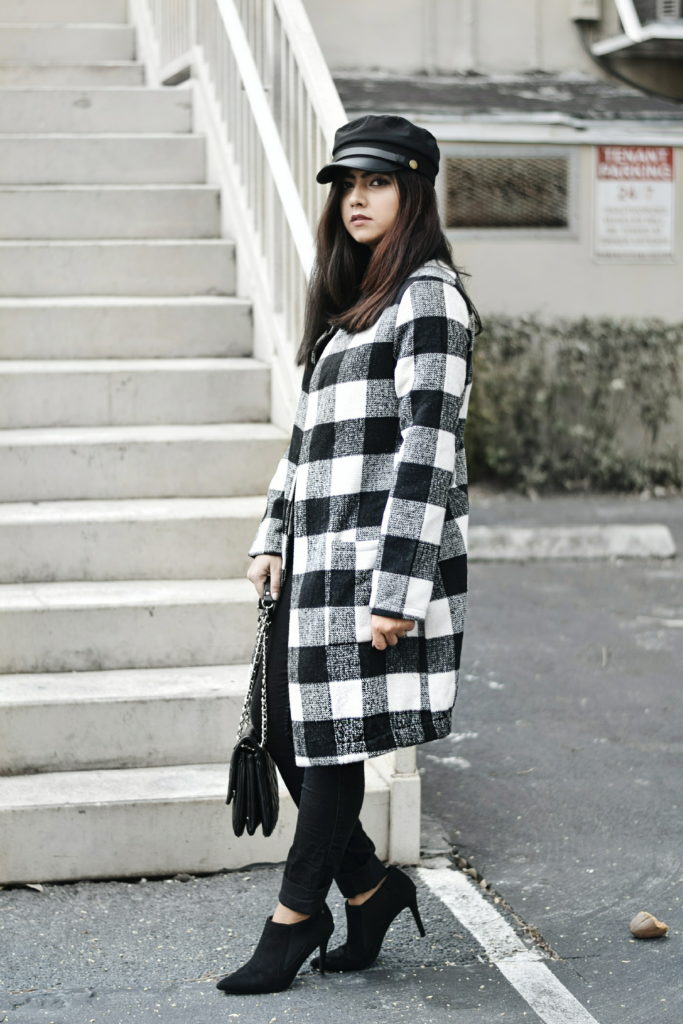 DETAILS : COAT (SPONSORED BY SHEIN) | TOP | DENIMS | BELT | SHOES
Ok, coming to the look you guys know how much I love Monochromes. And well there is a reason behind it apart from the fact that Black is eternal love for me. They never go out of style, fashion comes and goes but these versatile pieces stay forever. If you look at my outfit, Its plain and simple but the statement Block Checkered Jacket adds all the dimension to an otherwise plain outfit. what do you say?
Will be back soon with some new fashion inspo and a new story to tell.
XOXO,
Vyom