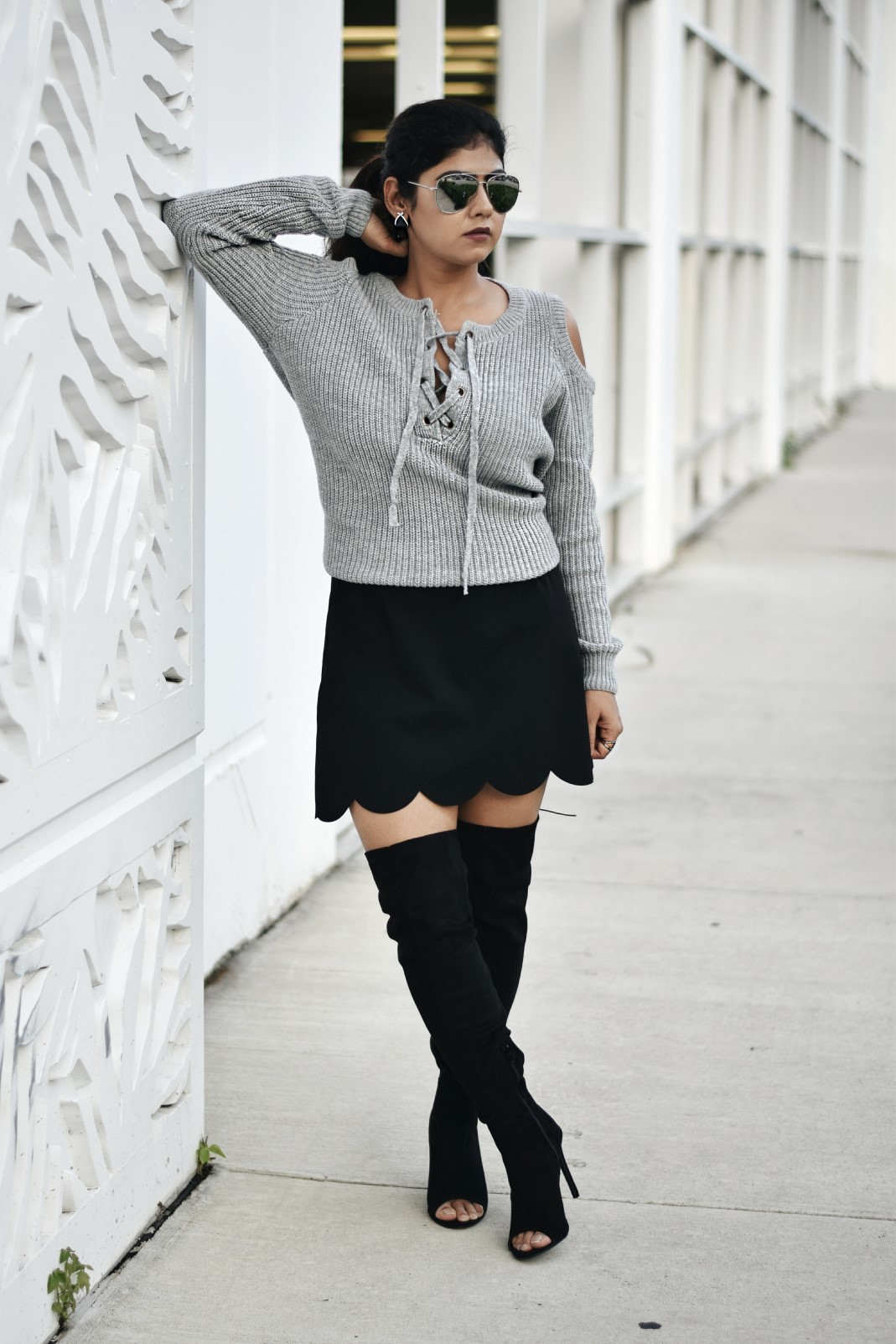 So if there is one thing about Miami that I don't like is that it has no legit fall OR Winter. I cannot express how much I love the chunky knit sweaters, all kind of scarves, hats and of course boots but Miami's weather does not allow me to wear most of these. So while I was shooting for this outfit, I was drenched in sweat and my hair was all messed up with the humidity and gradually it had started to get dark. I was almost on the verge of a public meltdown as I thought I would have to come back some other day to get the pictures right but glad the they were not that bad and it saved me(But more than ever hubby) from all the hassles. (Life as a blogger ain't easy guys. Trust me)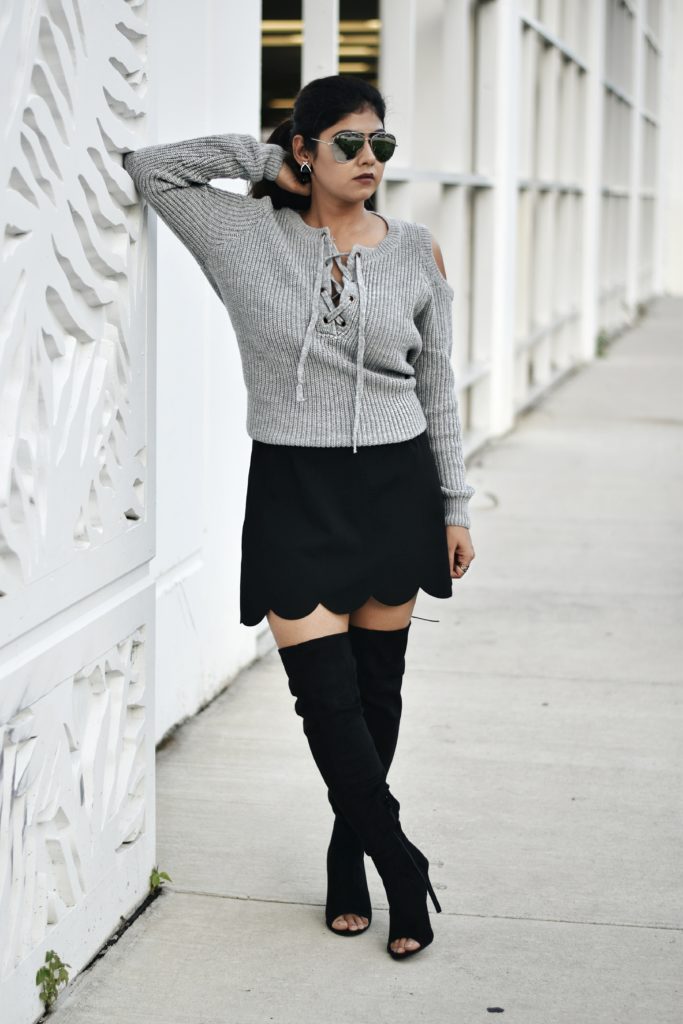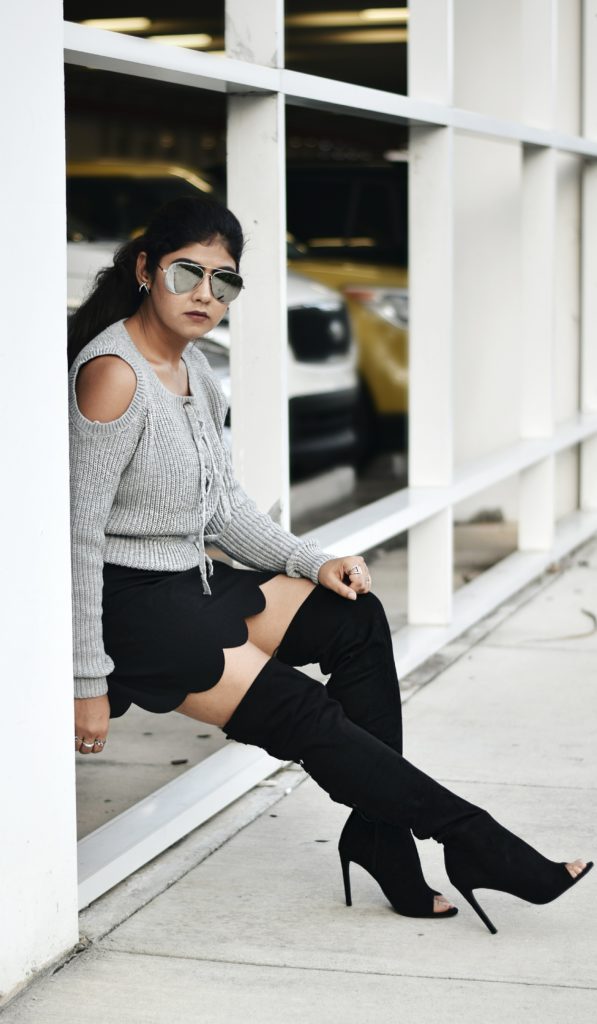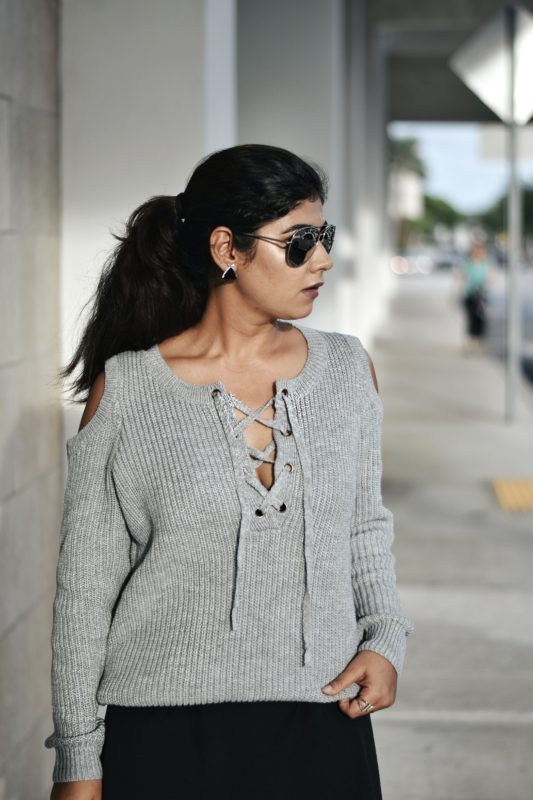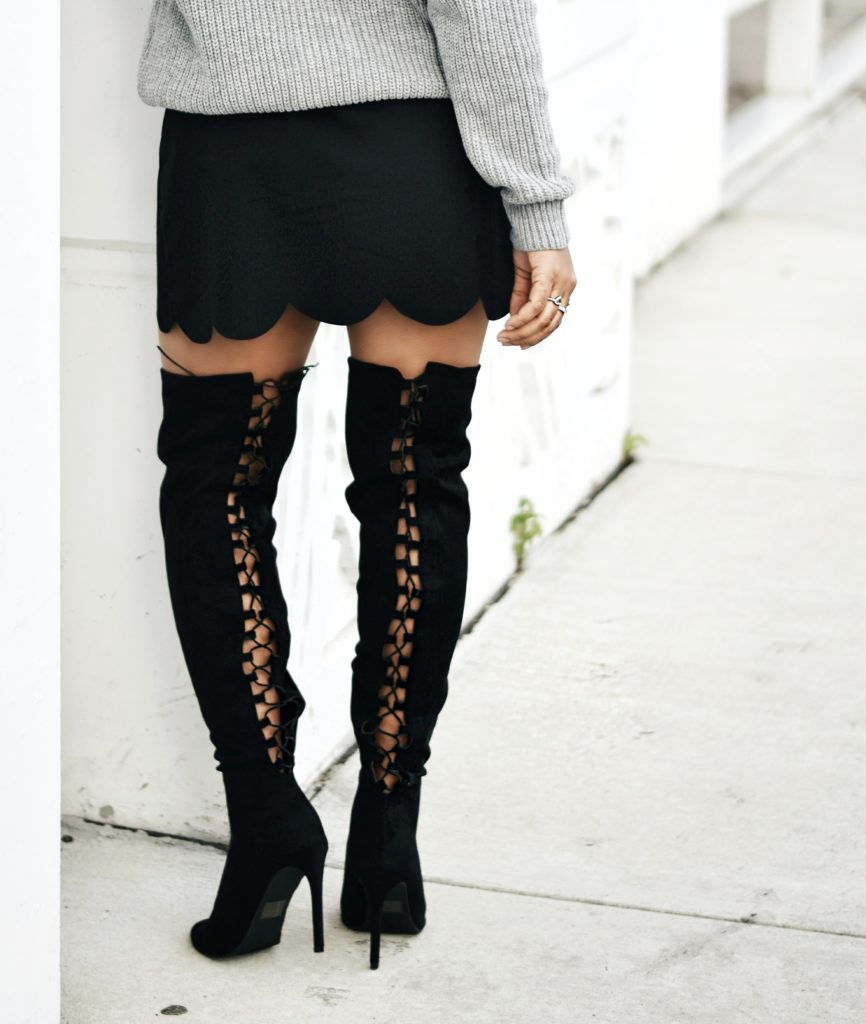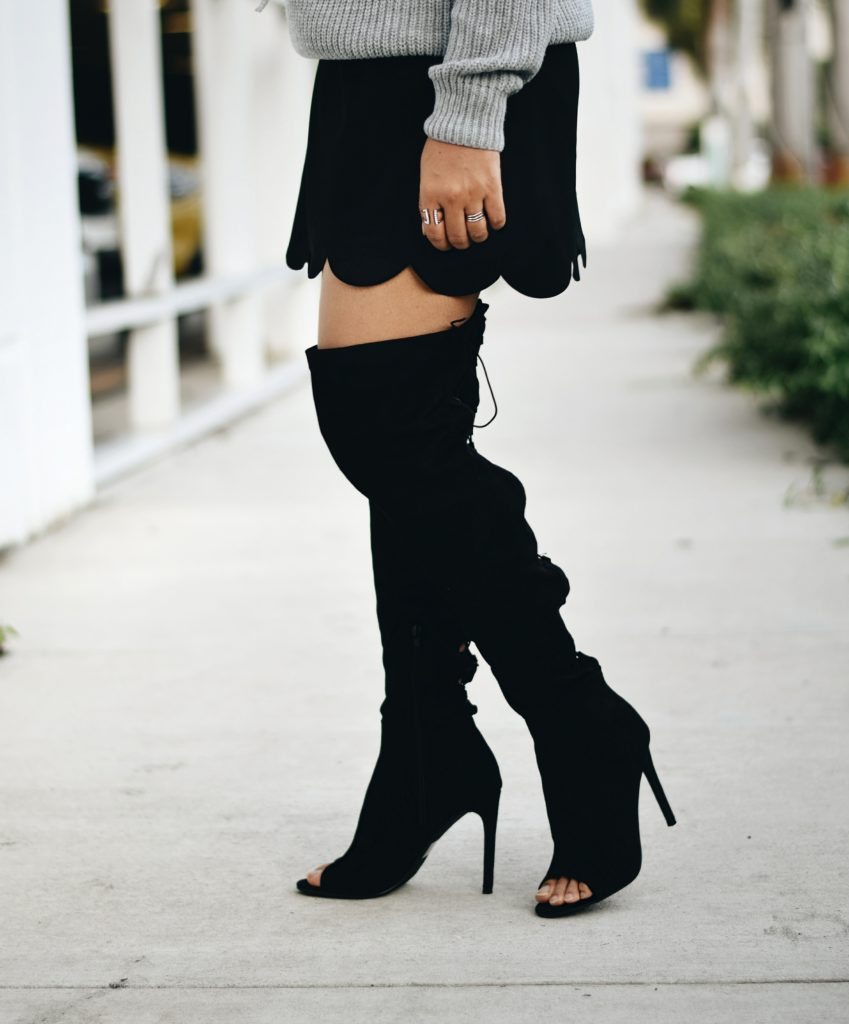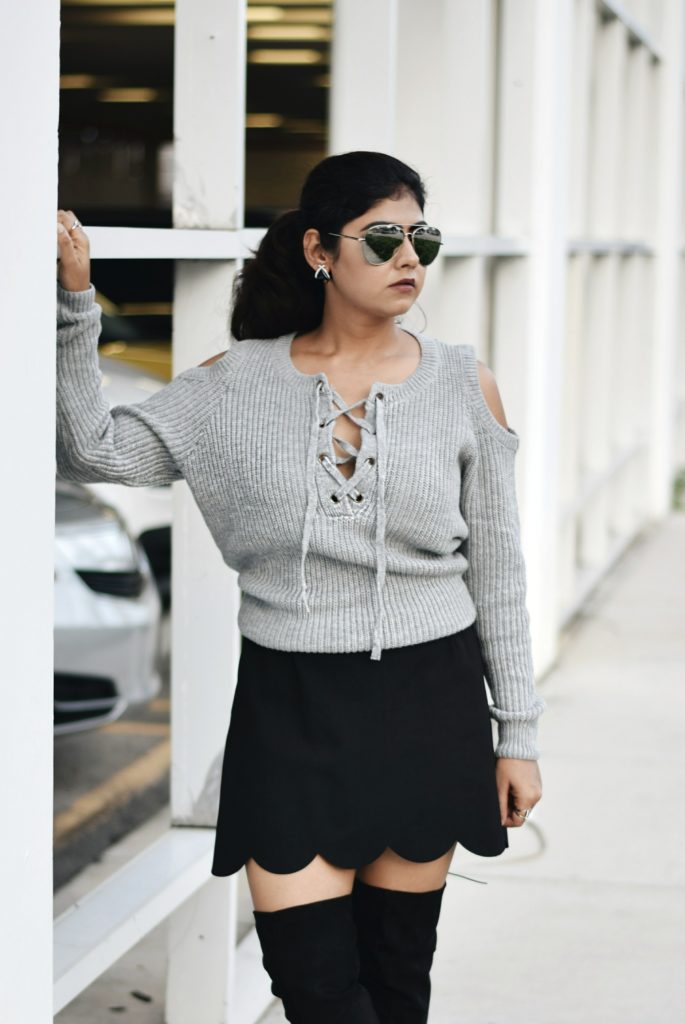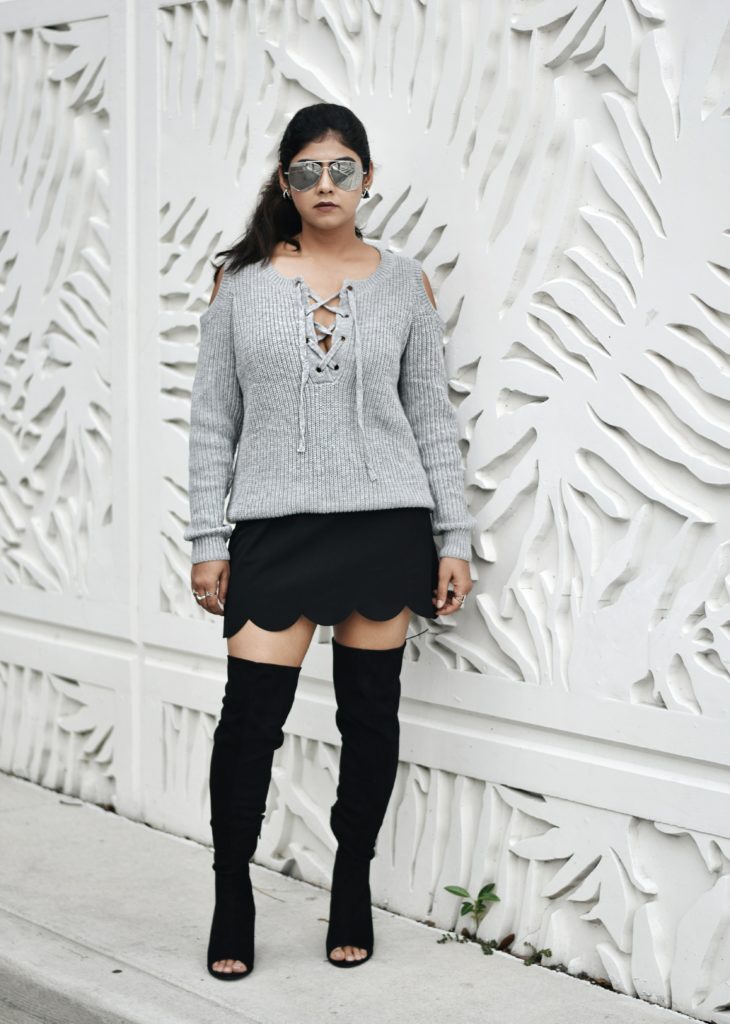 This knitted grey sweater from Romwe is something I am obsessed with lately and paired it with my all time favorite scalloped skirt and this fancy open toe thigh high stiletto boots.
Chunky Knit Sweater – Romwe($16.99)
Scalloped Edge skirt – Shein($13)
Peep toe Thigh High Boots – Charlotte Russe($31.84)
Will be back soon with some new fashion inspiration.
XOXO,
Vyom