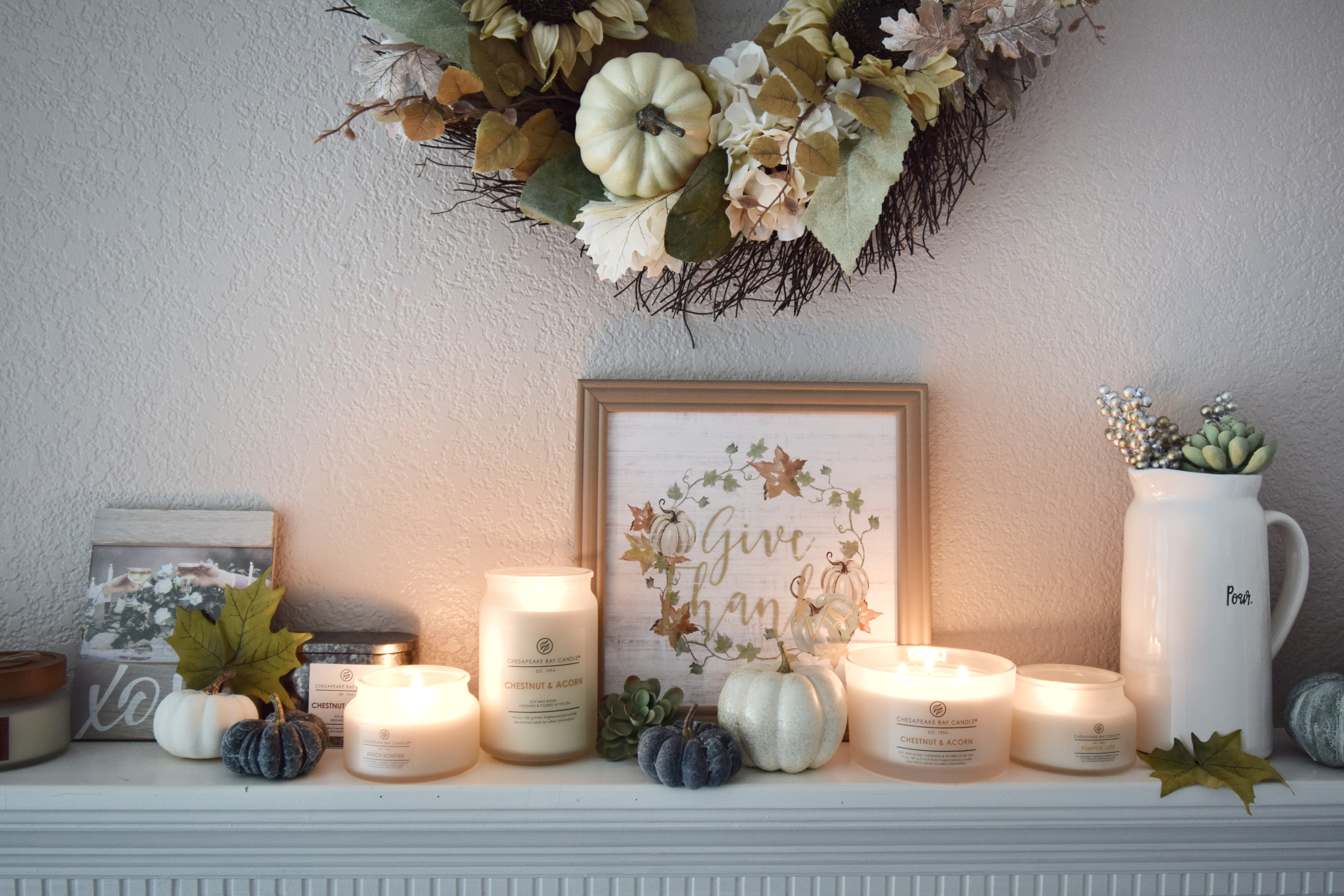 I have always been fascinated with the beautiful fall colors and the cozy warm evenings. There's something so relaxing about them. You guys know that we recently moved and I have been all over the place trying to get my life settled and get things done. I never realized moving would be so much hard work until I was doing it all by myself right from unboxing and organizing(I wish this was as simple as it sounds) to online shopping (beginning from hangers to furnitures) to cooking, handling my Instagram and blogs and a million things in between. Phewwww just writing all this is making me tired. But no matter how tiring this entire process might be, I am loving every single bit of it and I just can't wait to show you all a glimpse of how I redecorated my new apartment. So hang on until then.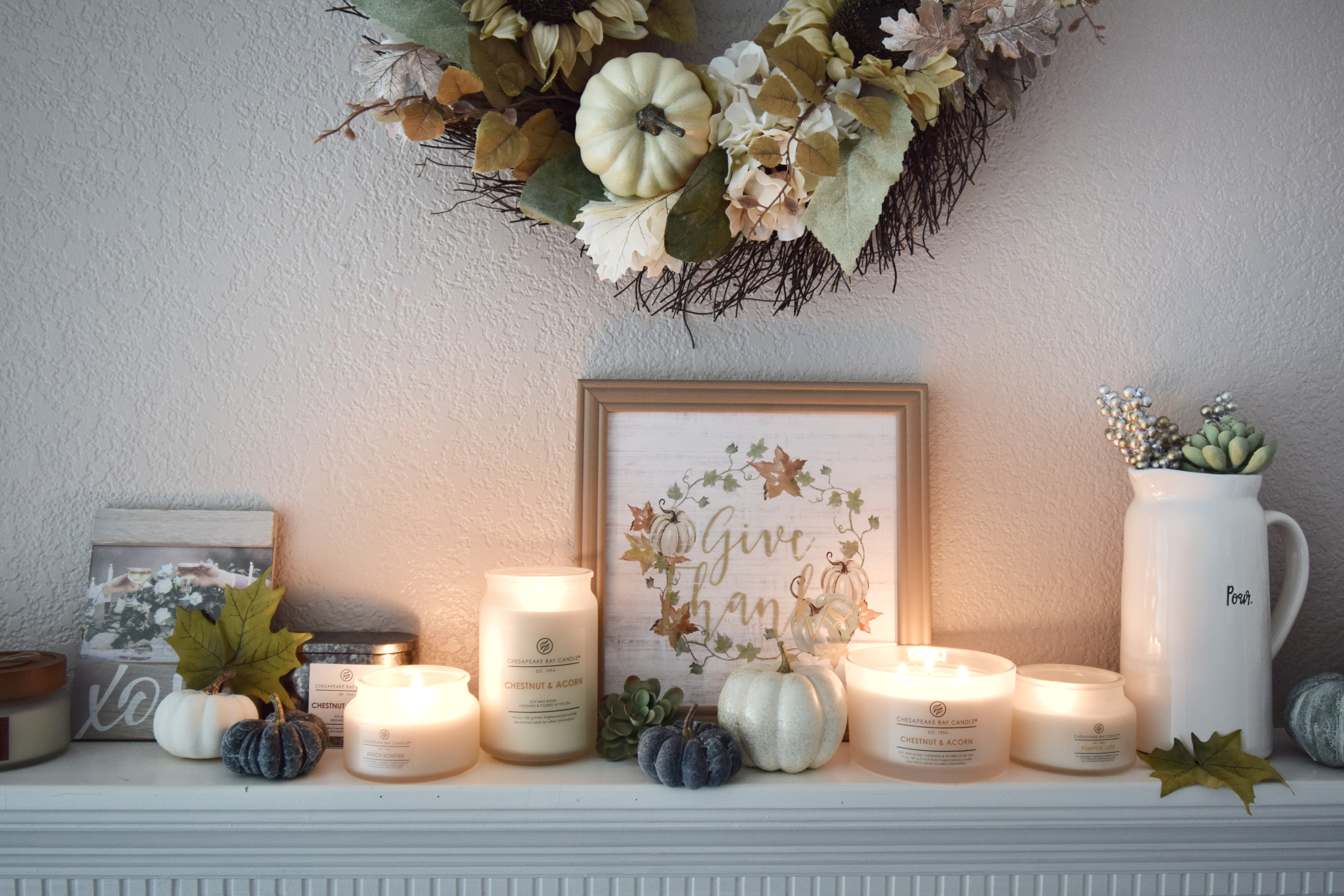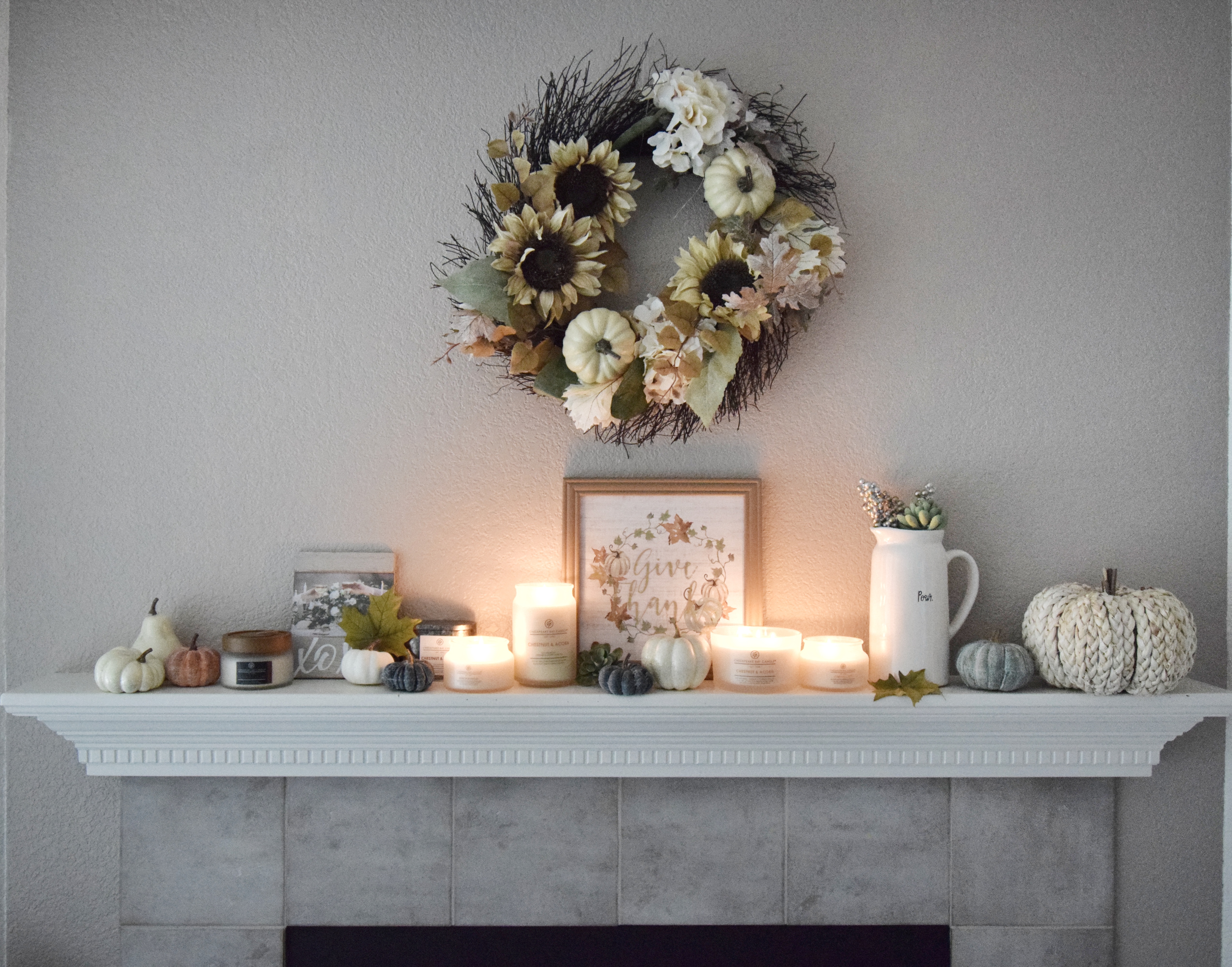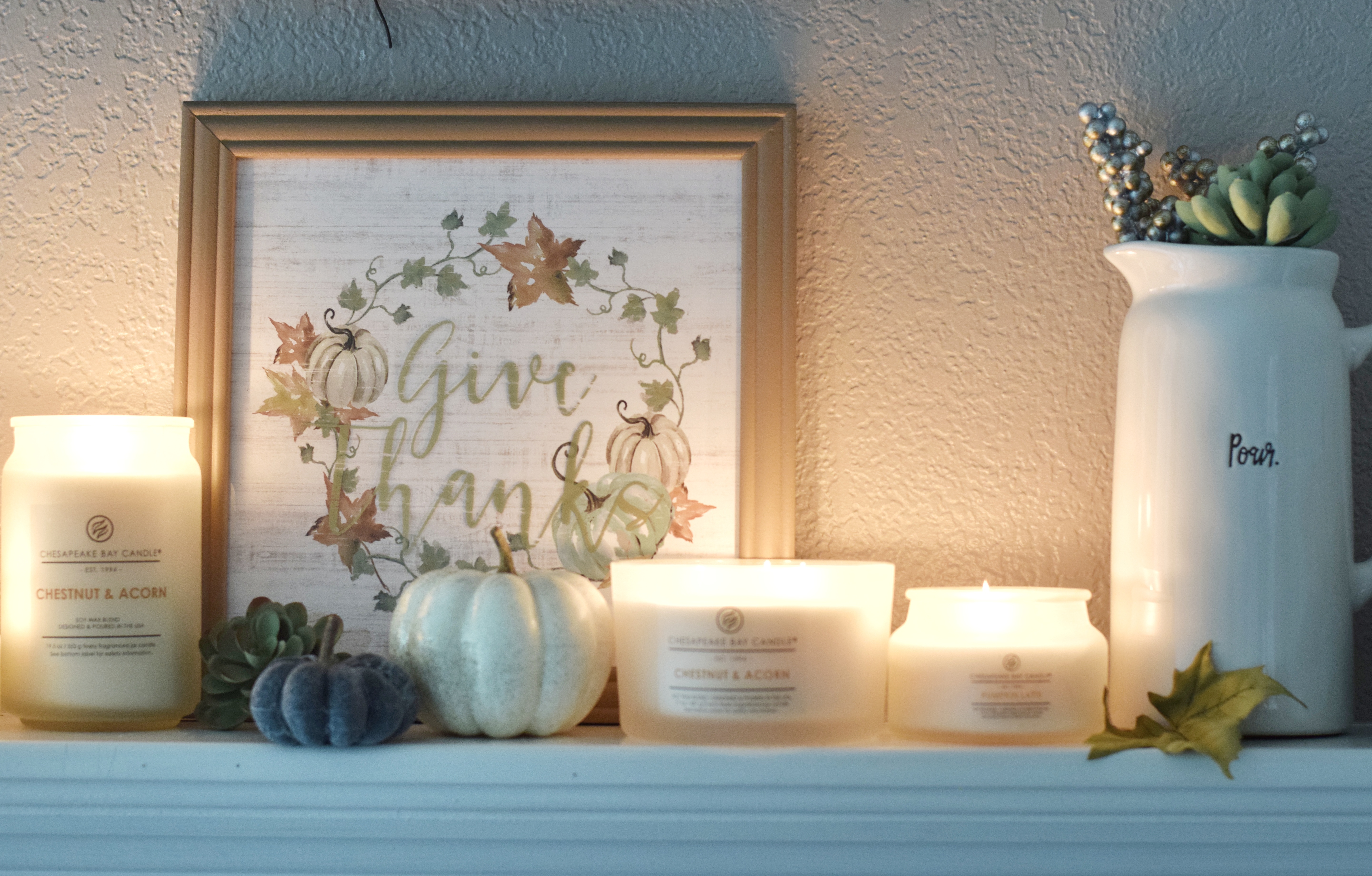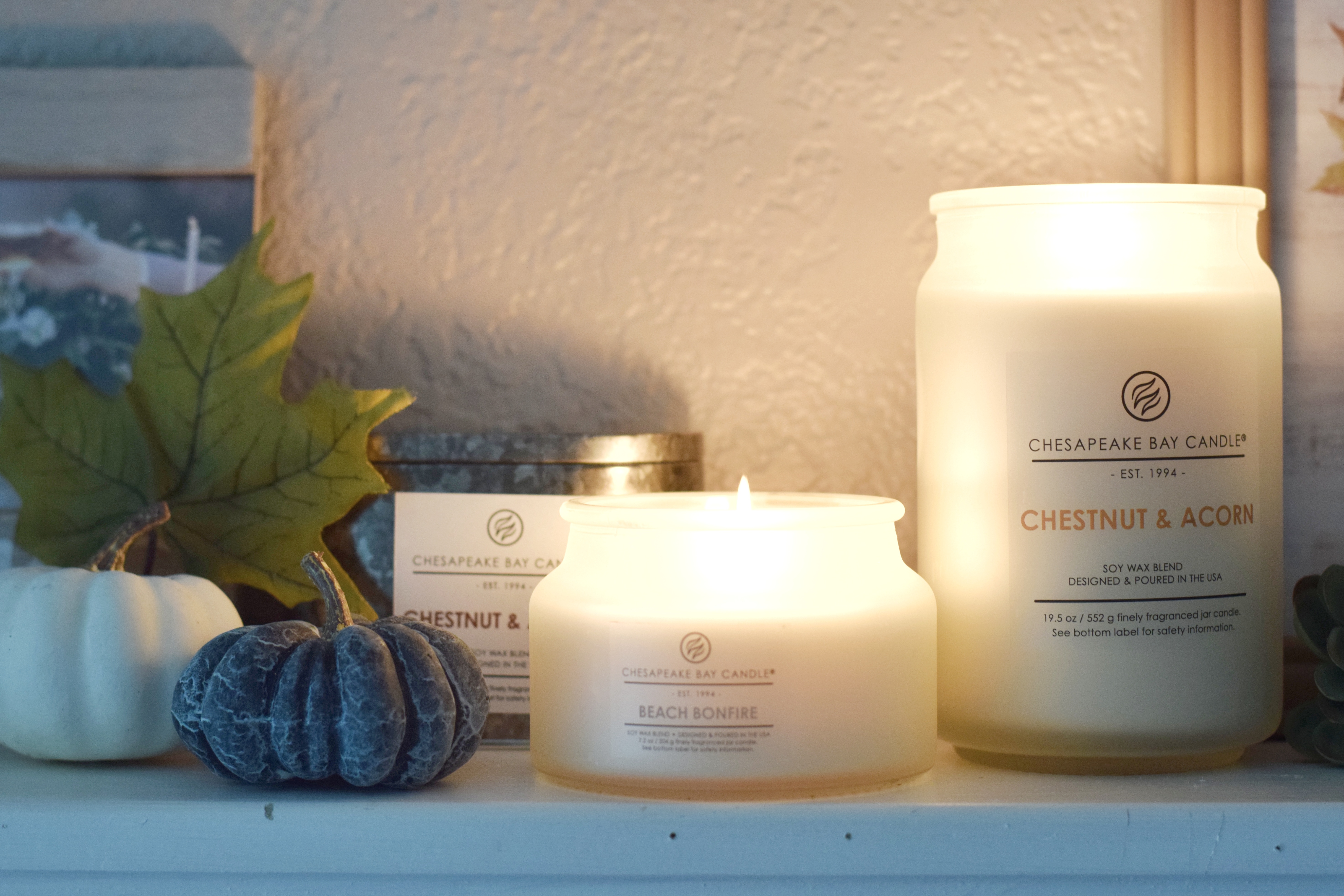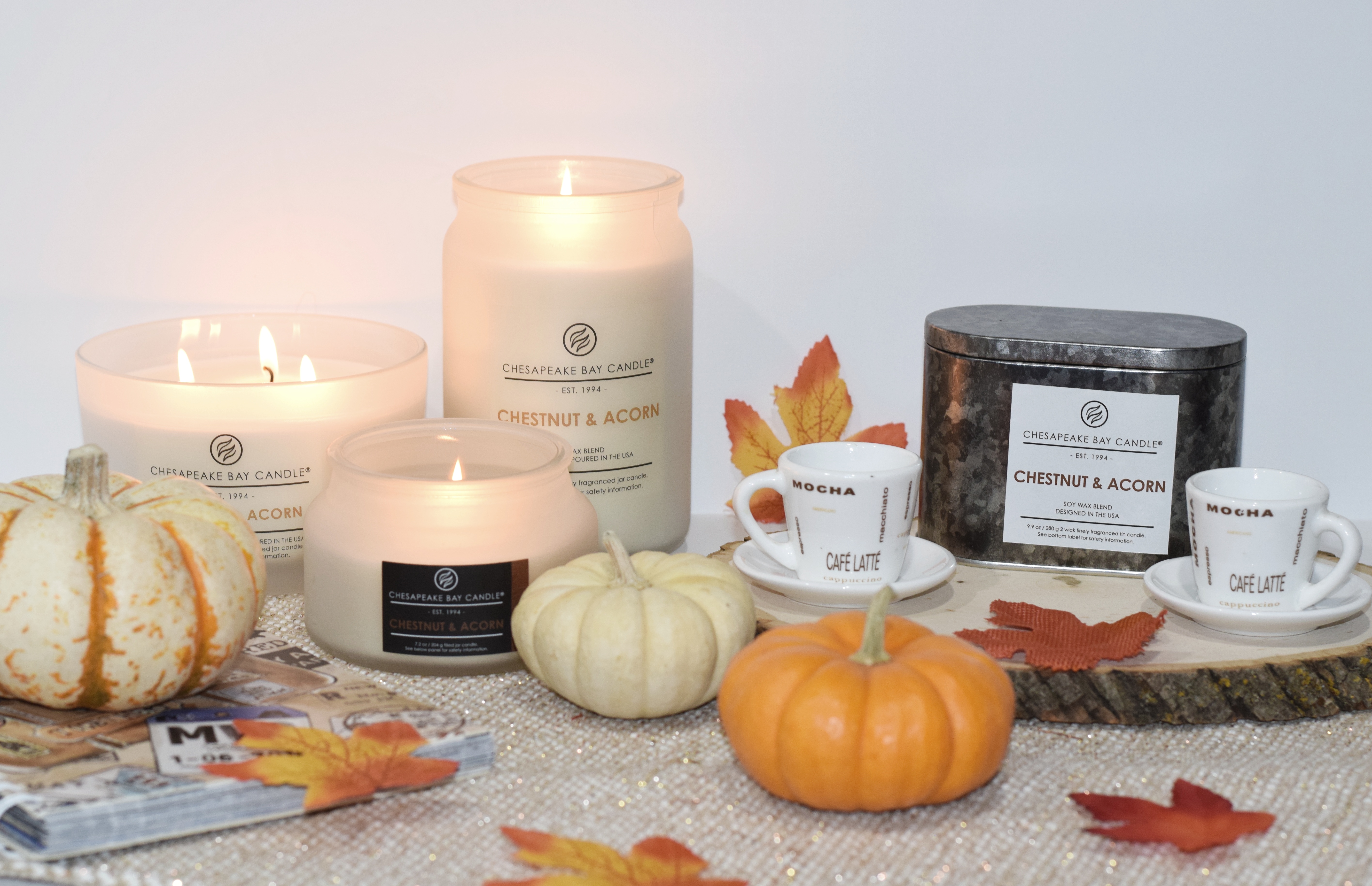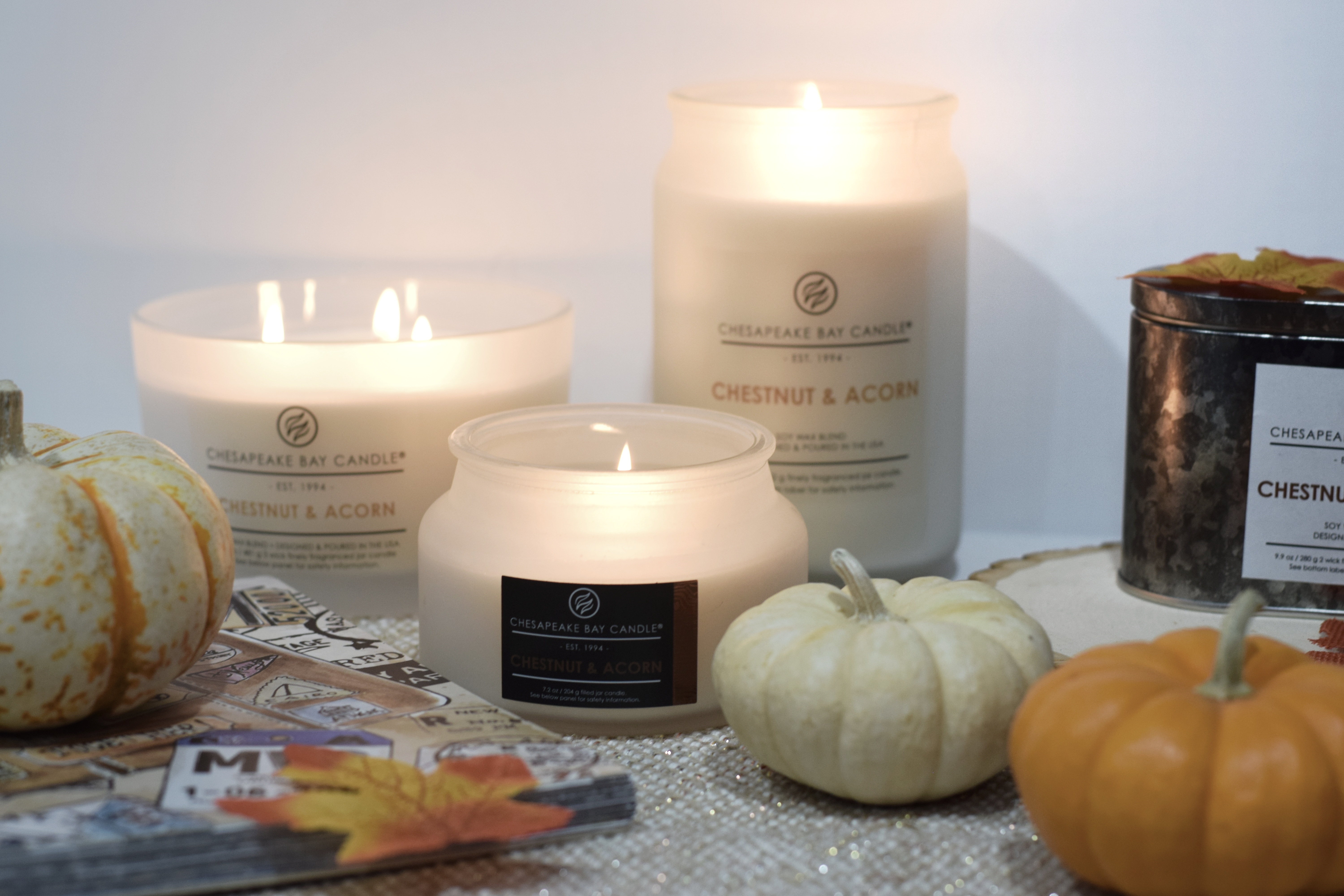 Also candles have played a significant role in my home decor and thank you so much Chesapeake Bay Candles  for sending some of the best scented candles which makes my fall decor just complete. Since 1994, Chesapeake Bay Candle has been the home fragrance brand synonymous with contemporary, gender-neutral design and nature-inspired fragrances. The Heritage Collection's design brings back the essence of Chesapeake Bay Candle, drawing inspiration from the simple, clean, basic lines of our first collection, with a modern, updated feel. The most unique packaging which complements the natural look with an industrial chic touch. The candle jars featured in the post are
Chestnut & Acorn 
An earthy, nutty aroma with rich vanilla notes, reminiscent of the perfect fall stroll through the park, includes comforting notes of roasted chestnuts, brown sugared pecans, and cinnamon. Acorns, maple trees, and fall leaves paint the landscape with warm autumn colors.
Pumpkin Latte
Relax by the crackling fire and enjoy a simmering pumpkin latte topped with brown sugar, maple and creamy vanilla. The aroma of praline, pecans, and pumpkin frosting fills the room as we watch the leaves slowly fall from trees throughout the crisp autumn afternoon.
Beach Bonfire
Fragrance description: A sunset on the beach brings in a cold air accord as deep resinous oud, fir needle and cracked peppercorn rise with the woodsmoke of an evening bonfire as notes of worn leather and woodland musk dance under the stars.
Since thanksgiving is just around the corner and I was sipping my morning tea, I looked out of the window and realized there are so many things that I am thankful and grateful about and it would be so unfair to sing the saga this one particular day. And although its fun to get together with our friends and family and celebrate this one day, we should always be thoughtful enough to express our love and gratitude every single day. We don't even realize the amount of positive impact that it adds to our life and sense of fulfillment beyond words. Let's take a pledge to spread kindness around like confetti and be thankful for every significant or non significant hand that has helped us walk this journey called life.
Hope you enjoyed this post. What are your thoughts on thanksgiving and how do you prefer to celebrate it? I would love to hear it.
Until next time
XOXO,
Vyom