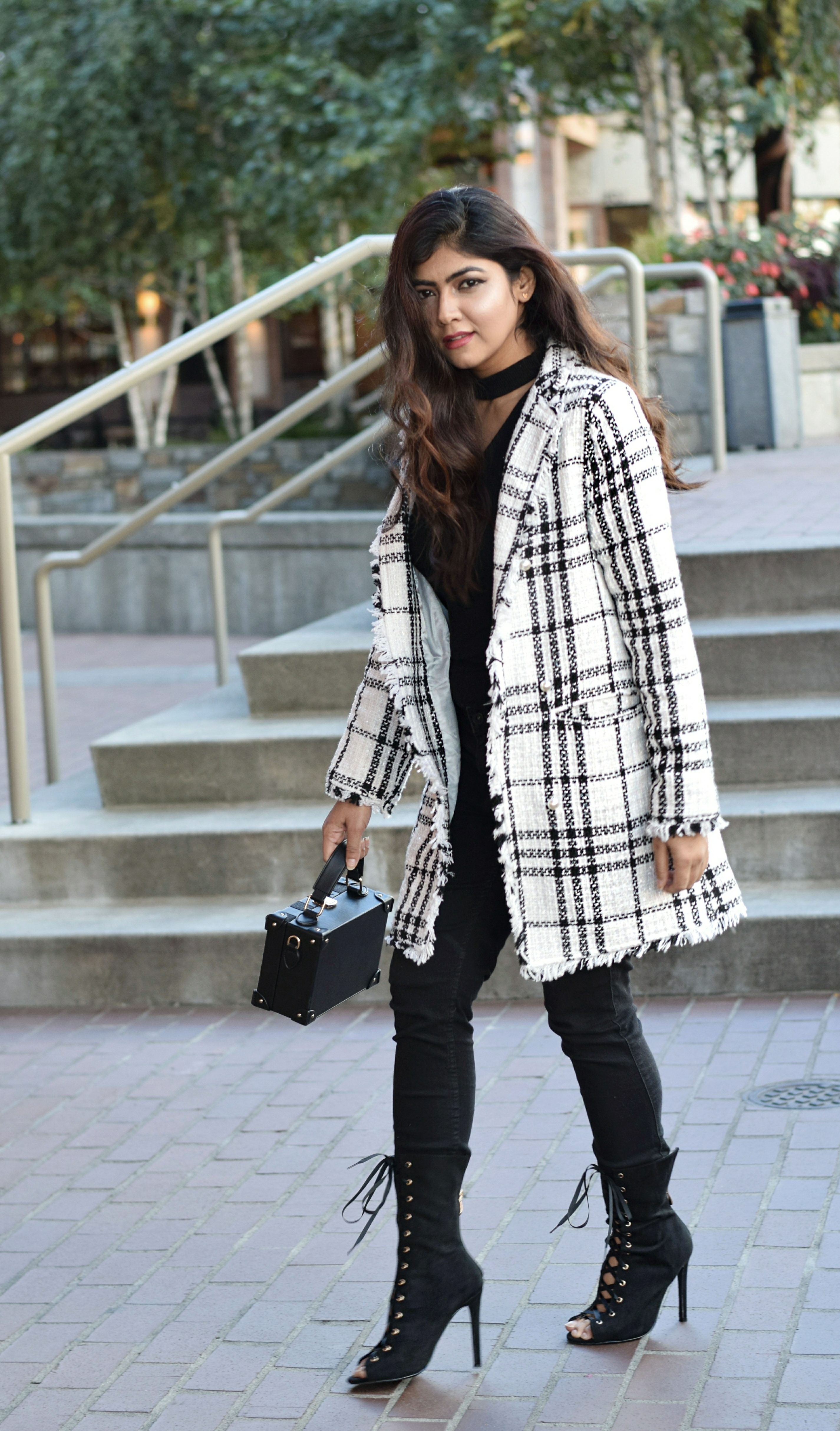 Its just fall and I feel like winter already. And with winter advancing I definitely had to build a solid wardrobe comprising of outerwear that can be easily transformed from day to night, from brunch to date. I firmly believe, an outerwear can easily make or break the look
So here I am sharing 3 of my favorite jackets/Coats without which my wardrobe would definitely feel so incomplete. You can pick one that suits your taste the best OR pick all 3 if you are one like me who loves experimenting with her wardrobe.
PLAID TWEED LONGLINE COAT
Trends come and go but classic styles like these are forever. A well tailored plaid coat is always that I will look up to when going through a wardrobe crisis. Well you can never go wrong in them. A business meeting or a dinner party to attend, this will snag you compliments no matter what. I have always had an inclination towards tweed and the way it instantly adds that Chanel inspired look just blows my mind.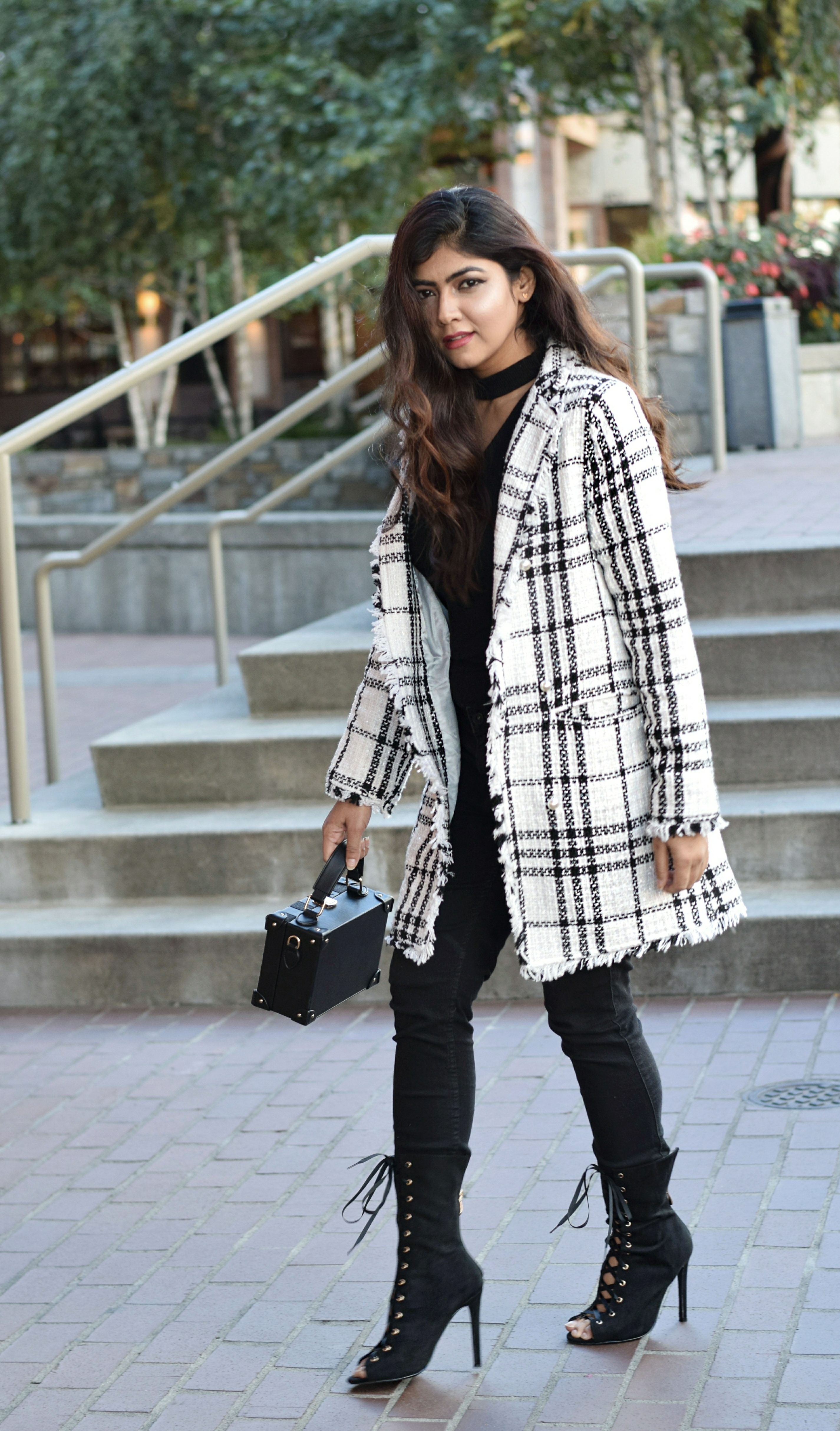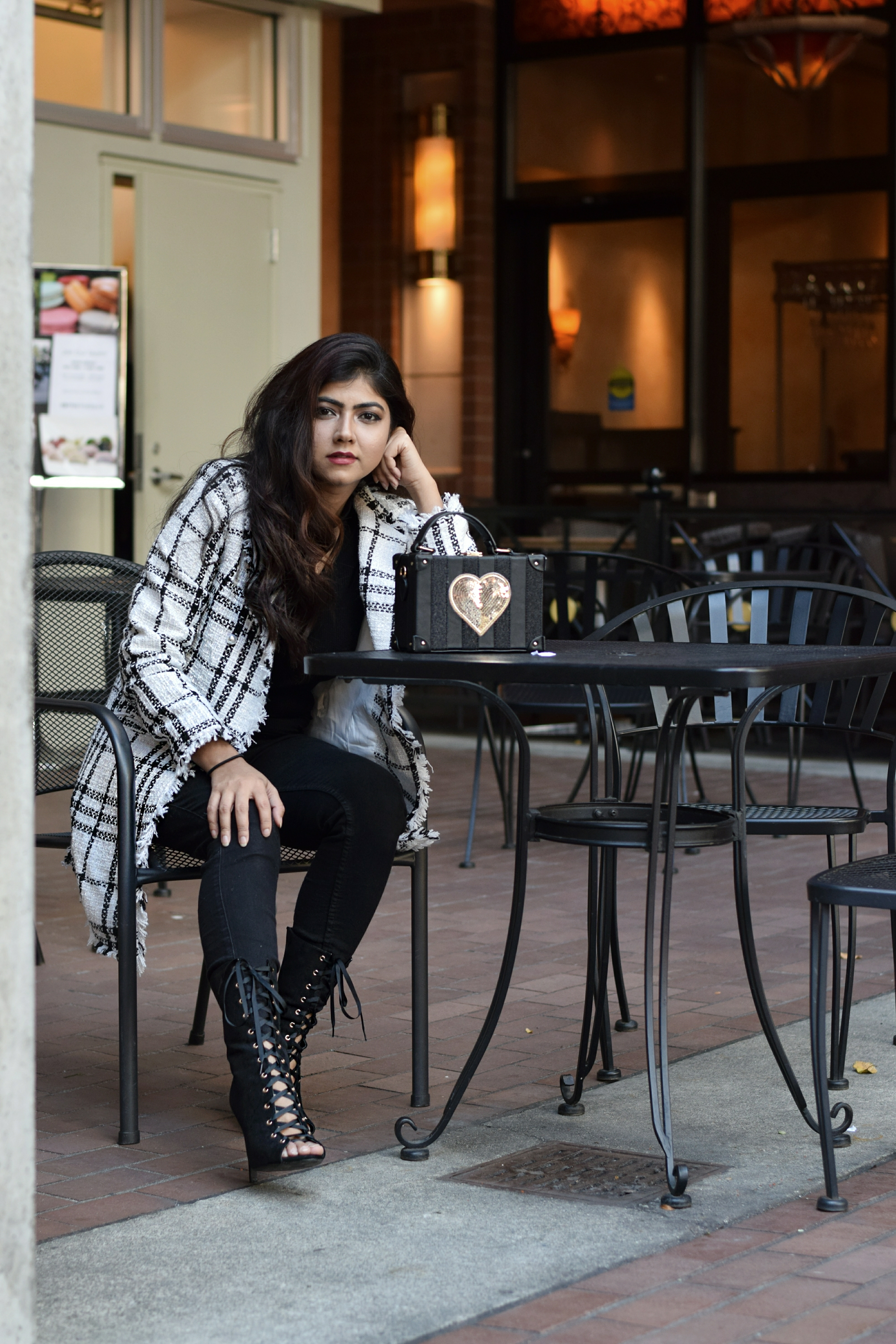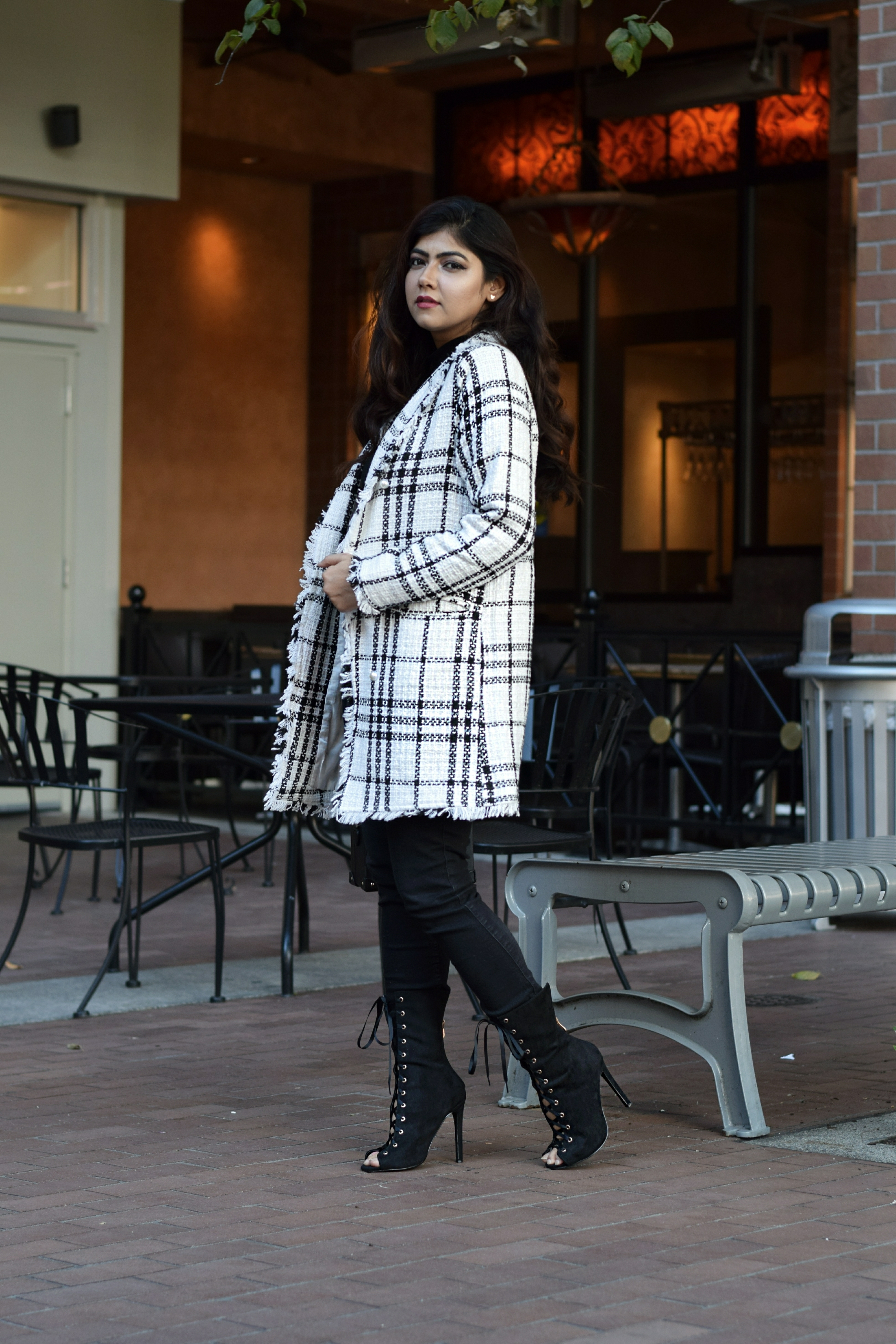 BOLD RED  PATENT LEATHER JACKET
You cannot shy away from a patent leather jacket this season. A basic wear which will instantly adds that modern chic quotient and undoubtedly a head turner. They look so sharp, hot and indeed a must have in my opinion.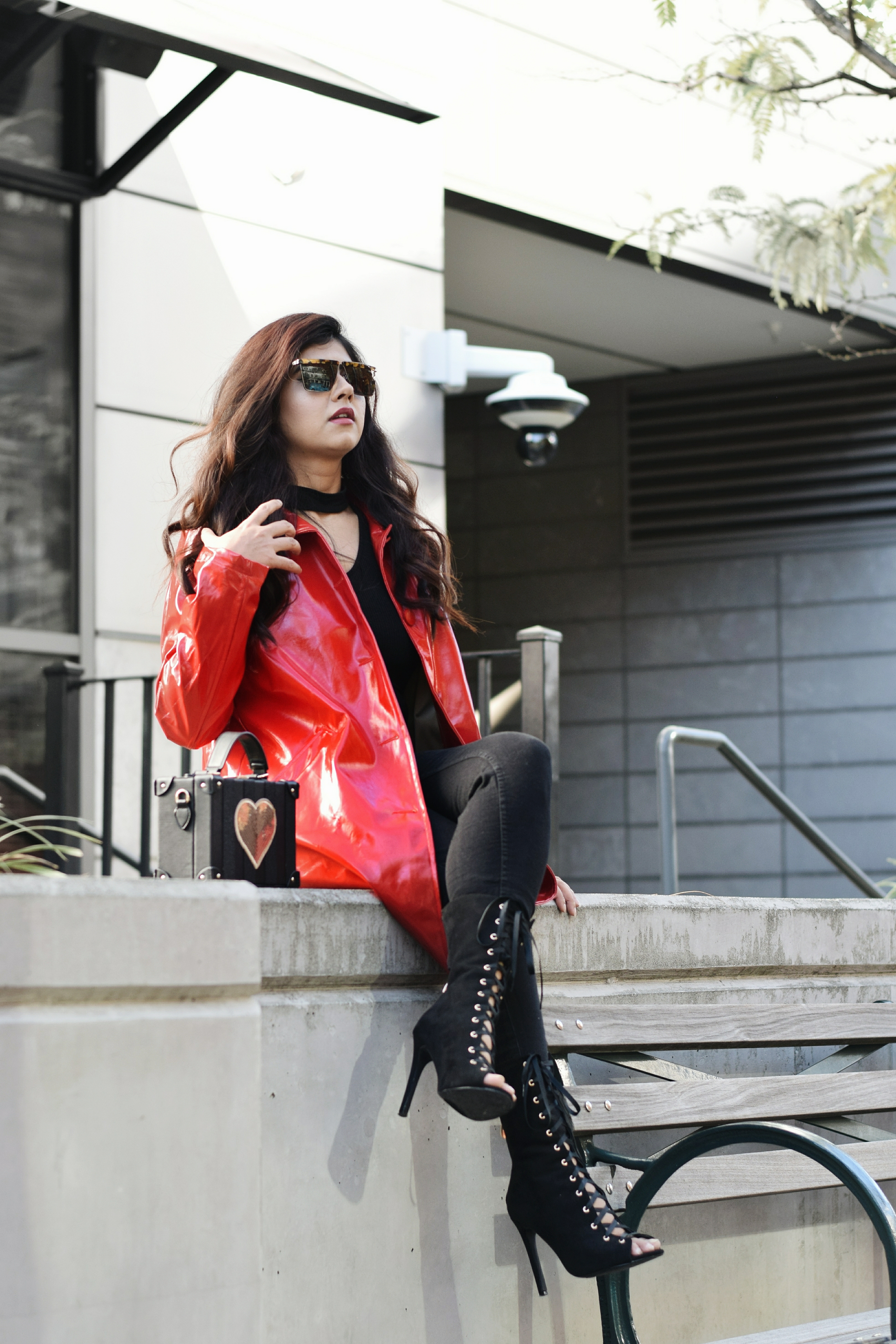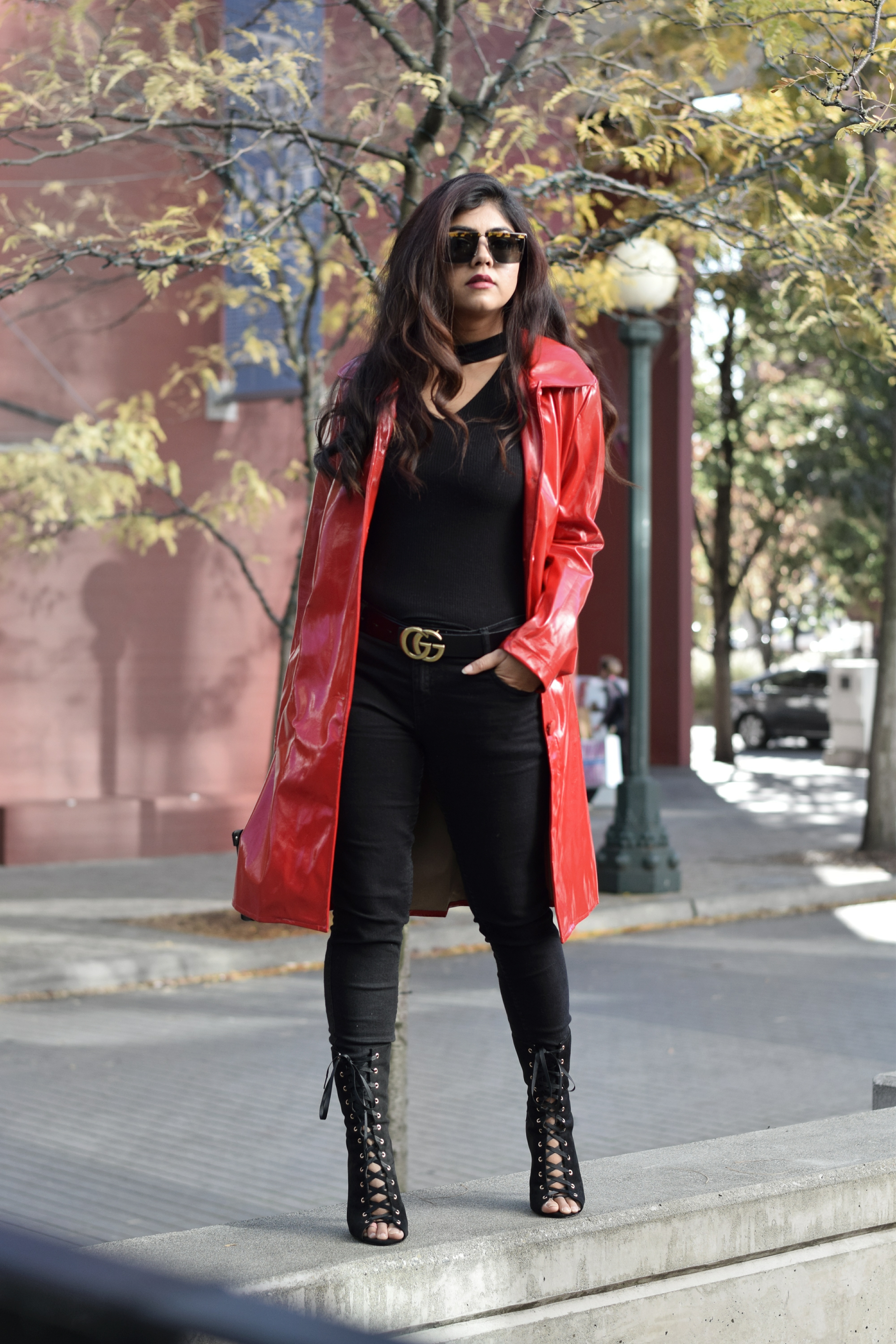 DROP SHOULDER RUFFLE CUFF OVERSIZED COAT
I love me a well fitted suit but I have a special place for this oversized bubblegum pink coat. It was all about the details that attracted me to this beautiful coat. The drop shoulder, the ruffle cuff and the pearls on the cuff. Each one of these details added to take this look a notch higher. Ohhh and did i tell you this would be the perfect coat to hide your belly when your mouth is stuffed with all sorts of carbs right from Pizzas, cake and everything in between. Go ahead and treat yourself and the world wouldn't know a thing about it. #beentheredonethat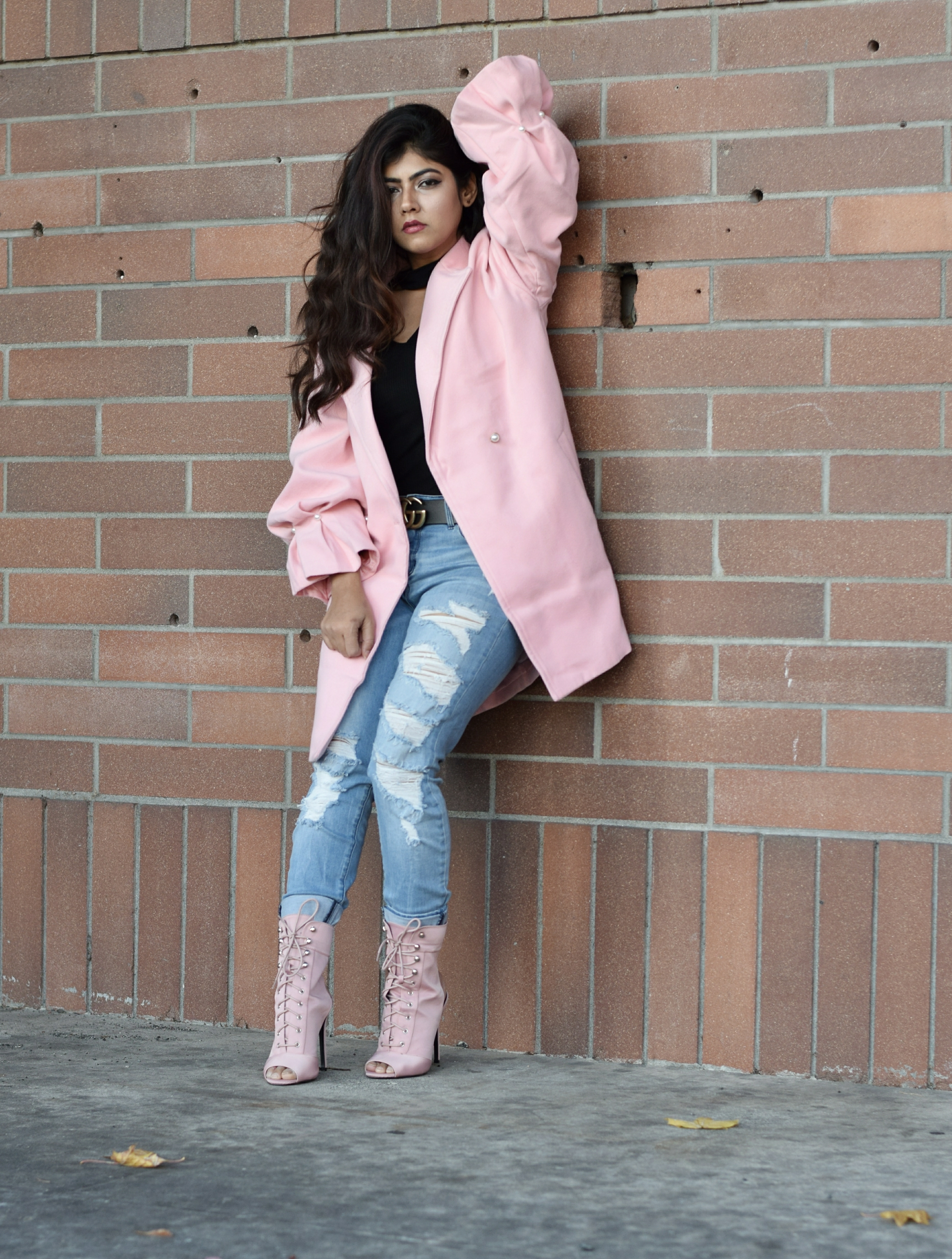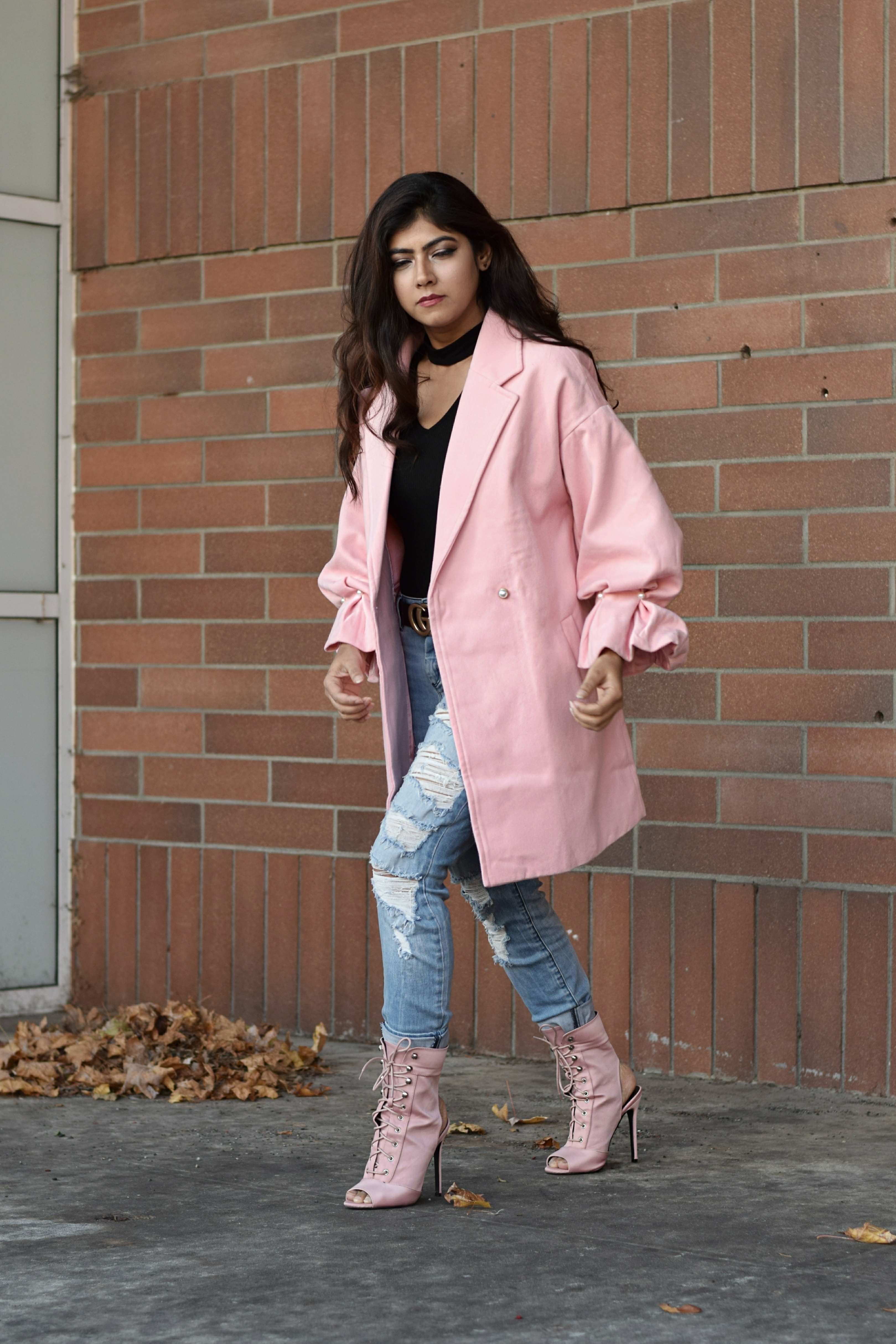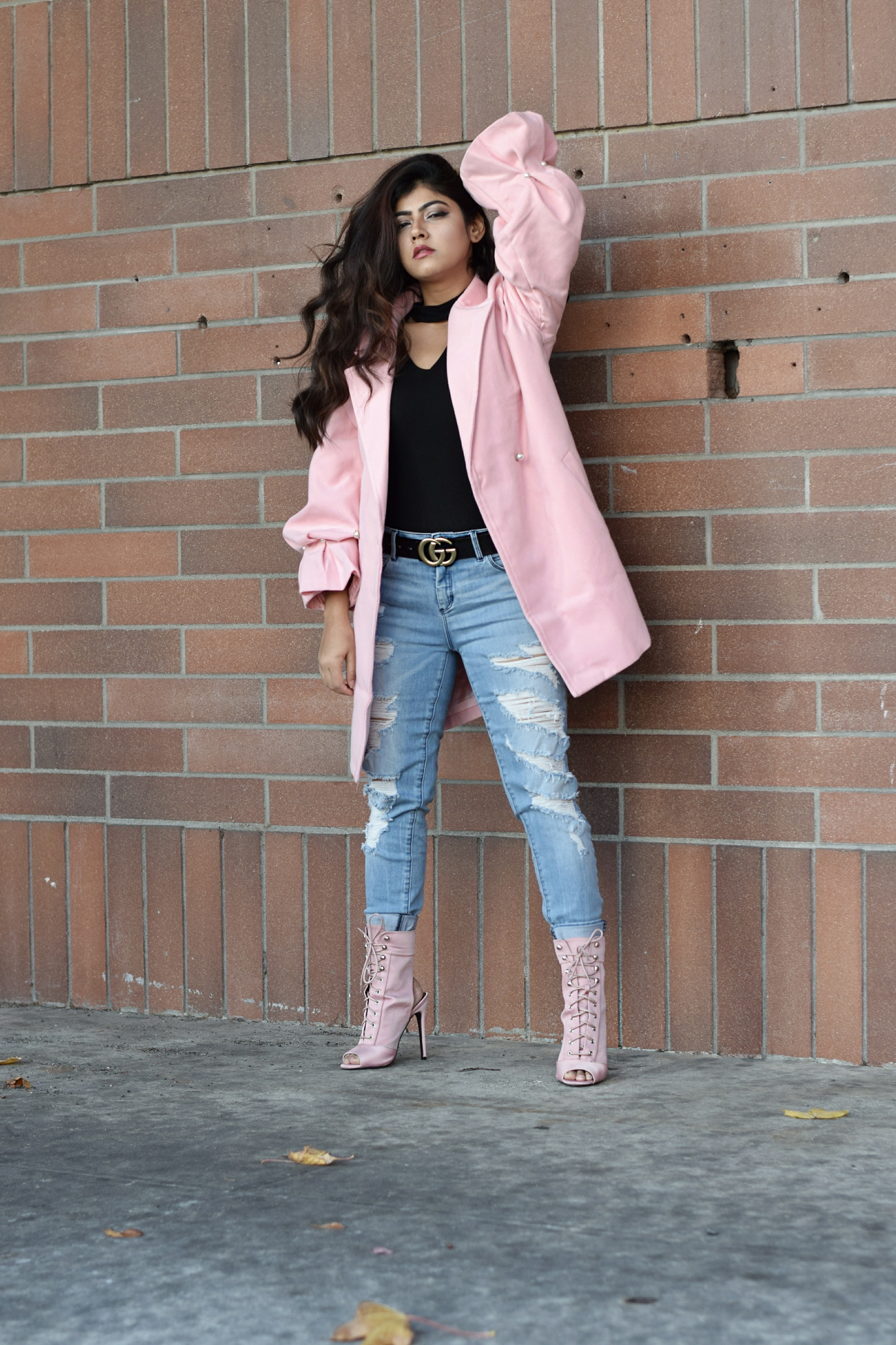 SHOP THE LOOK – TWEED COAT | PATENT LEATHER RED COAT | FRILL CUFF PINK COAT
These were my favorite winter looks for the season. Let me know which of these was your favorite. If you have a goto look other than this, I would love to know that. Until next time.
PS – Thank you so much SHEIN for sponsoring this post. All opinions and styling are purely mine.
XOXO
VYOM