An excerpt from my Instagram post " I blackmailed Mr. Kapoor for taking me to this trip. All I said was that if you don't want to spend the rest of your life with a "relatively more" insane, psychic woman who is constantly going to rip off your peace of mind for no reason at all – go ahead and do the bookings RIGHT NOW. It was like he had an invisible gun on his forehead and I promise the hotel room was booked 5 mins within " And I wasn't even exaggerating when I said this. I probably had too much on my plate at the moment and all I wanted to do was to get away to a far off place where no deadlines or everyday mundane chores would haunt me. I just wanted to be myself, enjoy amidst nature and what better place than the beach. Also a fun fact – I never said NO to good food even on a full stomach and Florida in general has such delicious sea food to offer. Within a day, we packed our bags, hoped on our car and there we were on the beautiful Island of Sanibel. Our four day trip was all about slowing down our life and reconnecting with ourselves.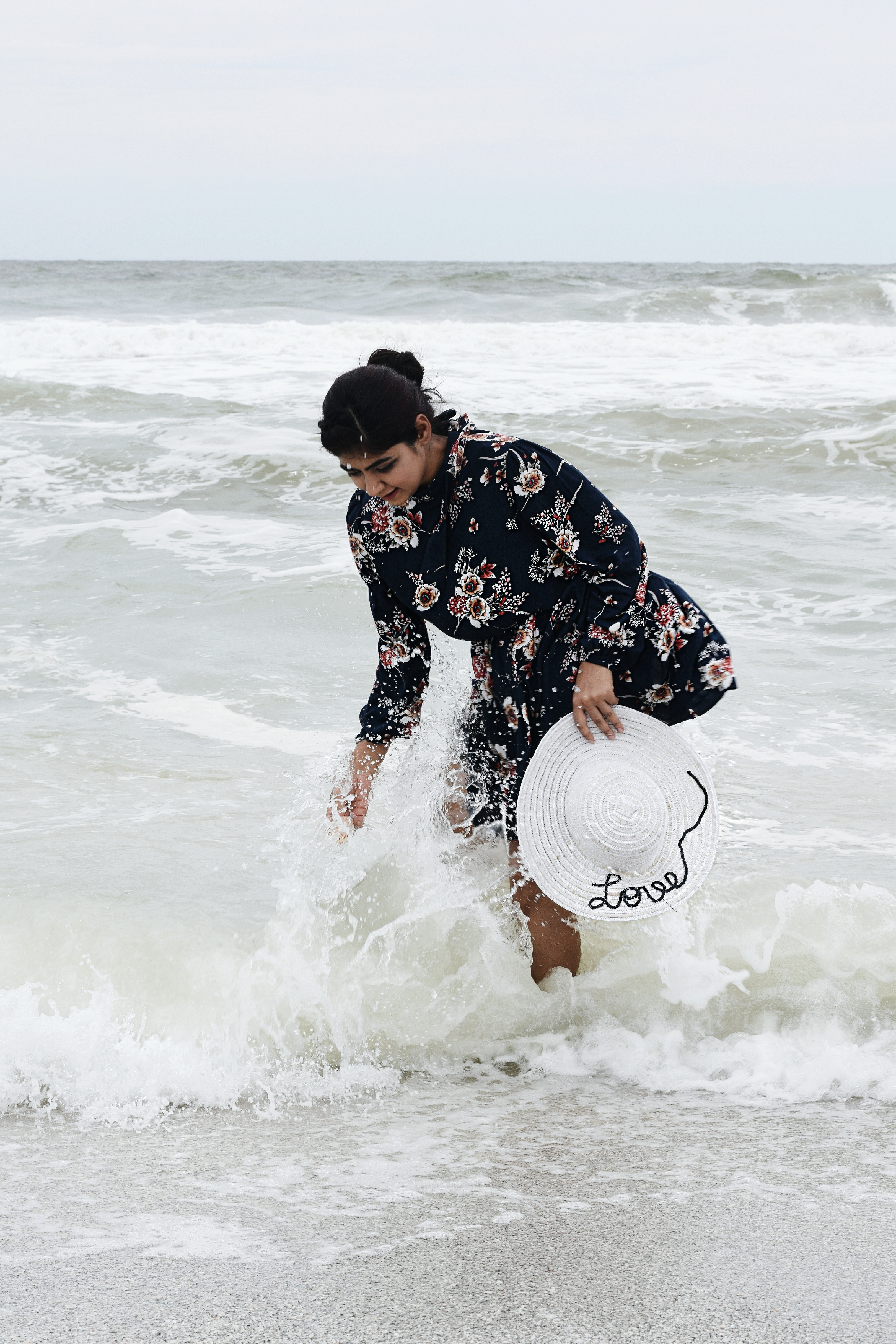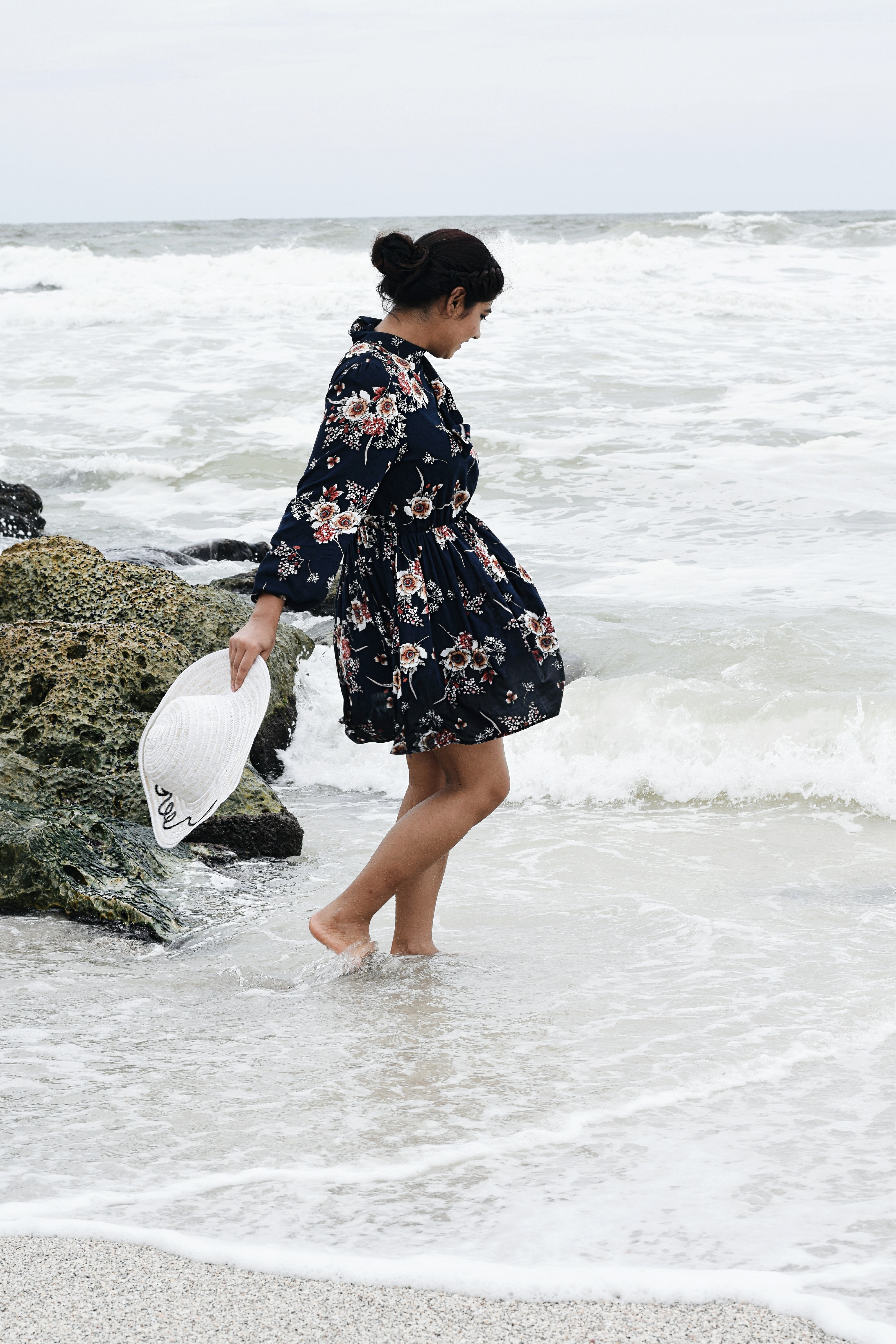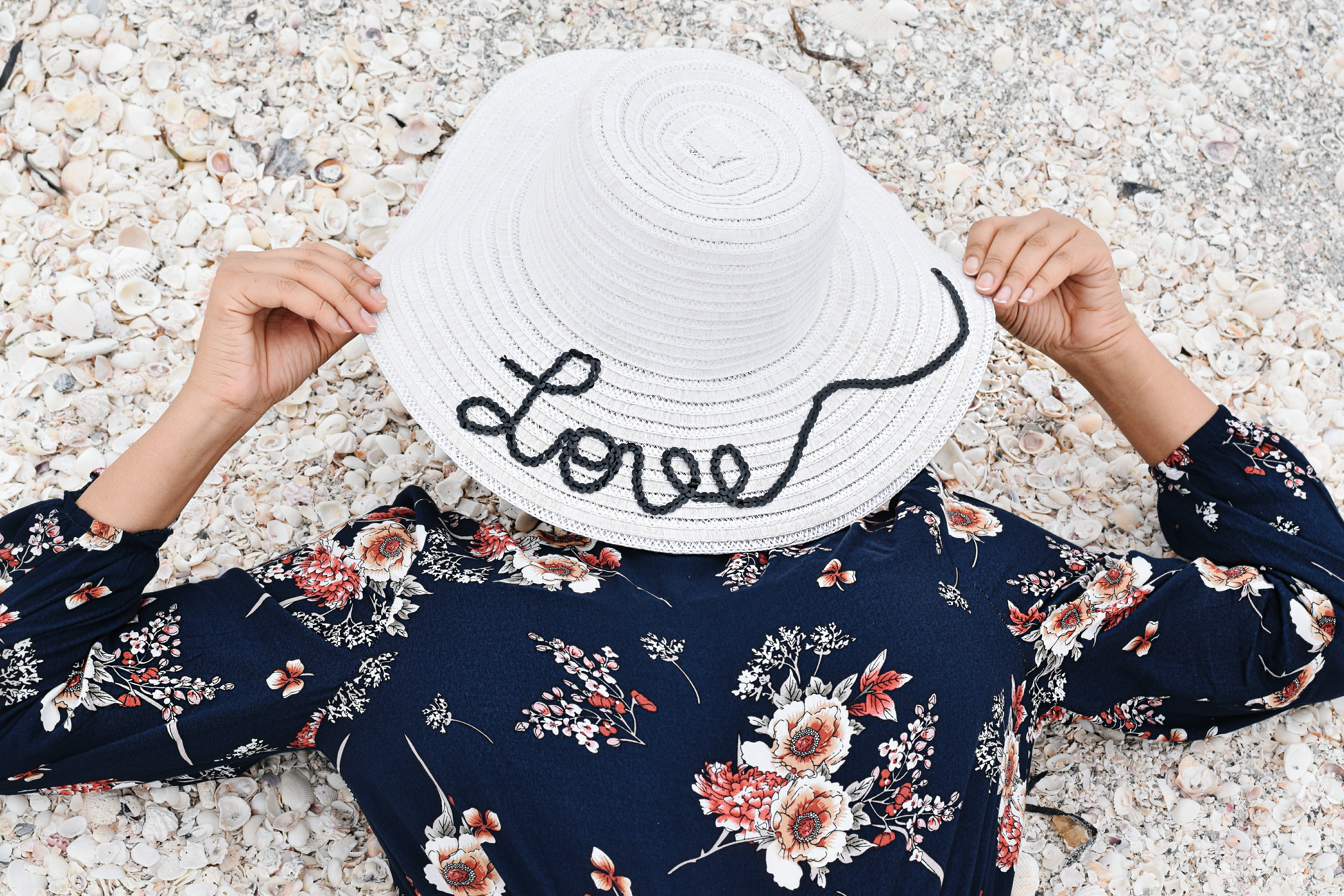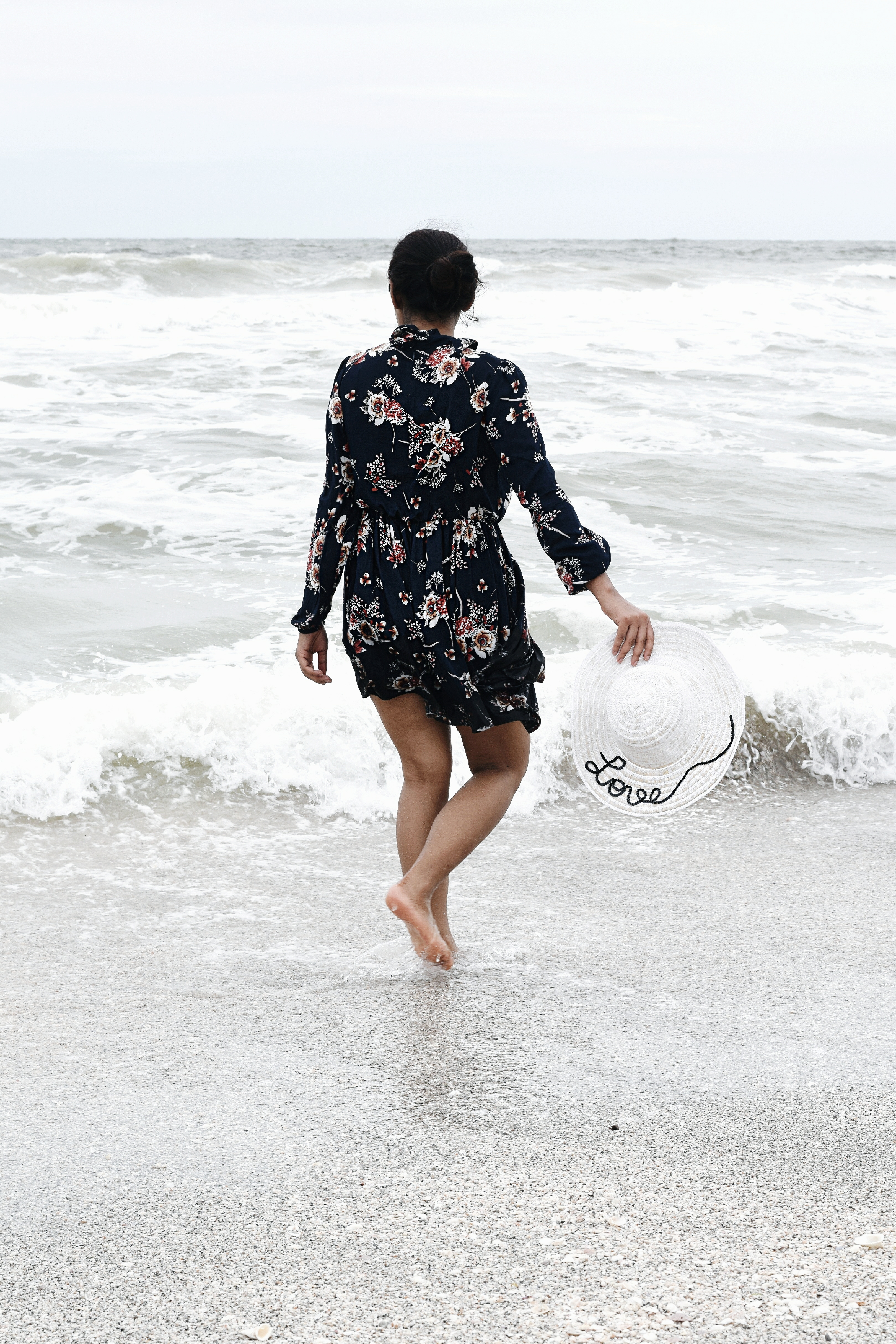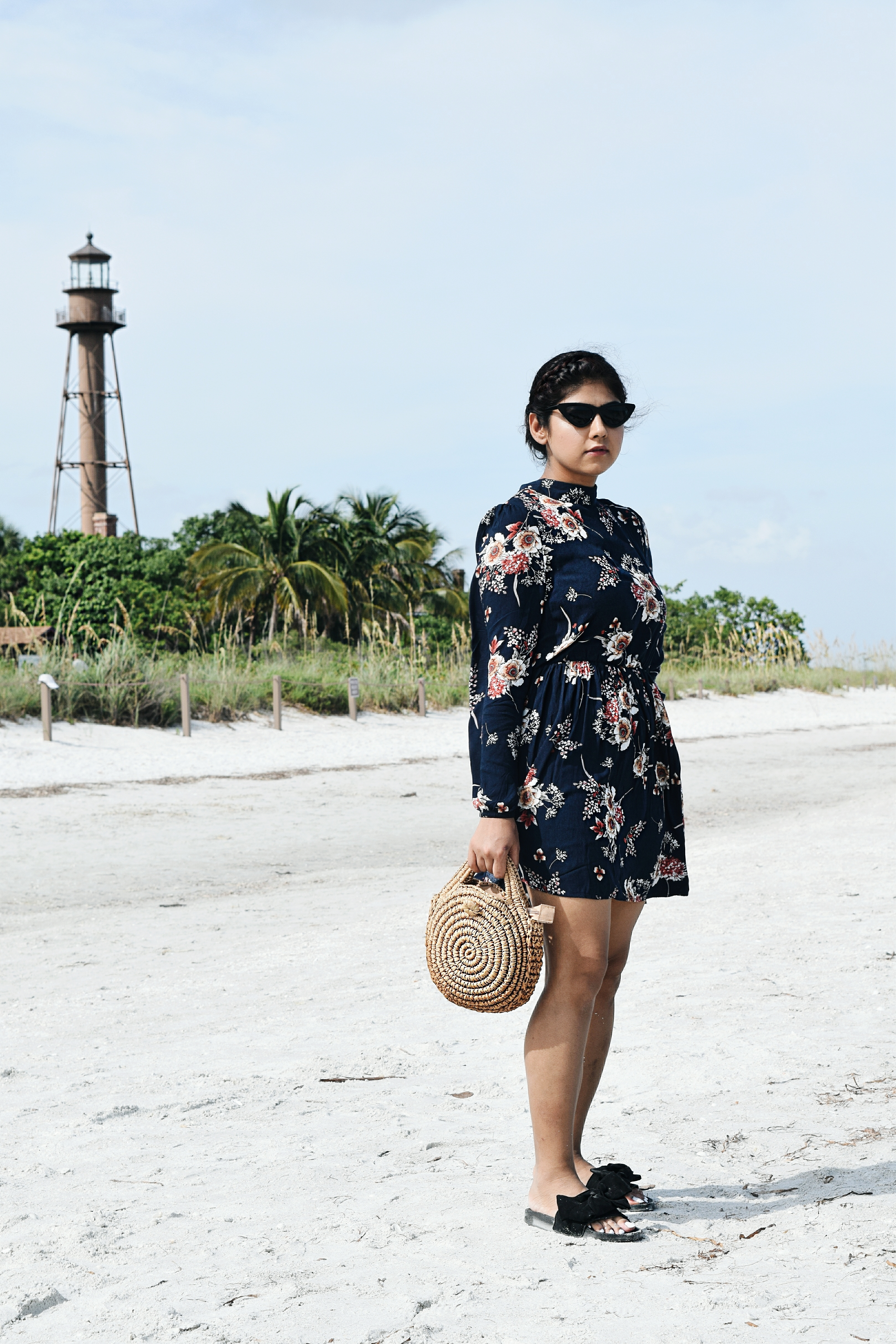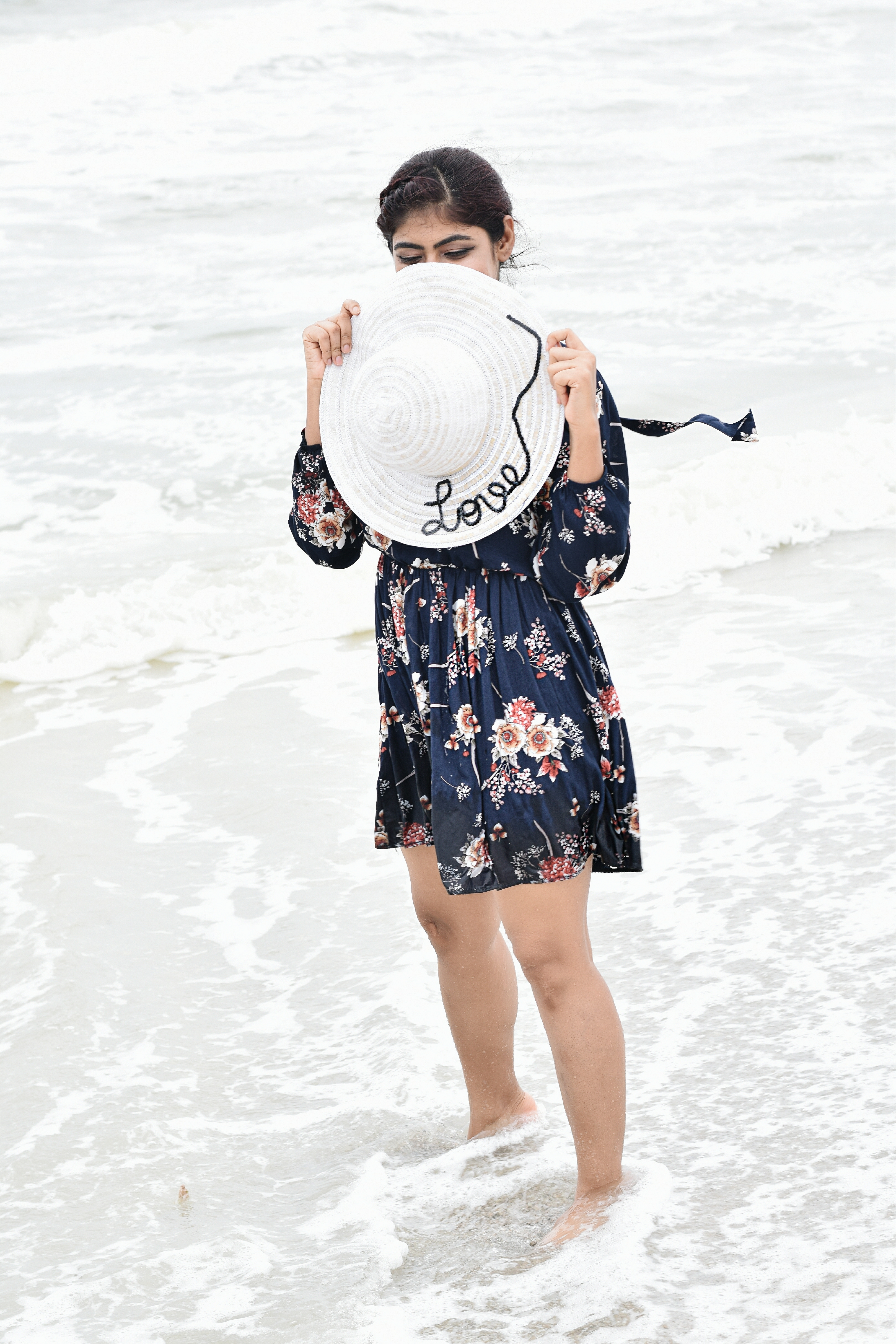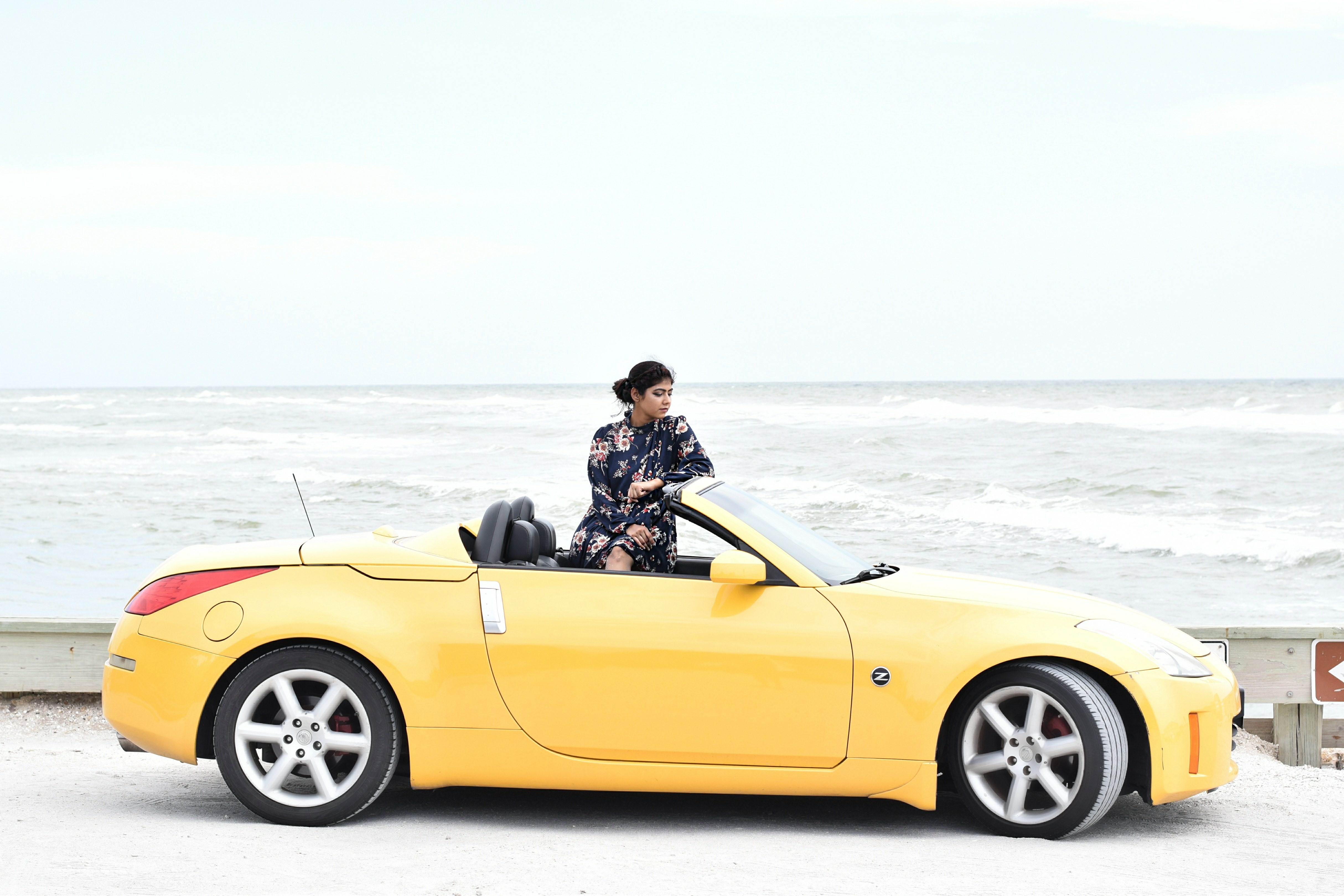 OUTFIT DETAILS : DRESS | SHOES | BAG
Located west of Fort Myers,Florida the Islands of Sanibel and Captiva have a wild and natural feel to them and a slower pace of life that makes them the perfect getaway. They're quiet and still unspoiled…untouched by mass tourism. But perhaps the biggest attraction to Sanibel and Captiva is for it's shelling. Undeniably some of the best in the world! I love seashells and hunting for those beautiful gems from the sea immediately transported me to the good old childhood days.They're so much fun to find and they make the best souvenirs.
Also if you really want to enjoy the beauty of these islands, a road trip is highly recommended and you will enjoy every second of it. Sharing a few pictures from our trip which I am hoping will transport you to the beautiful Island of Sanibel.