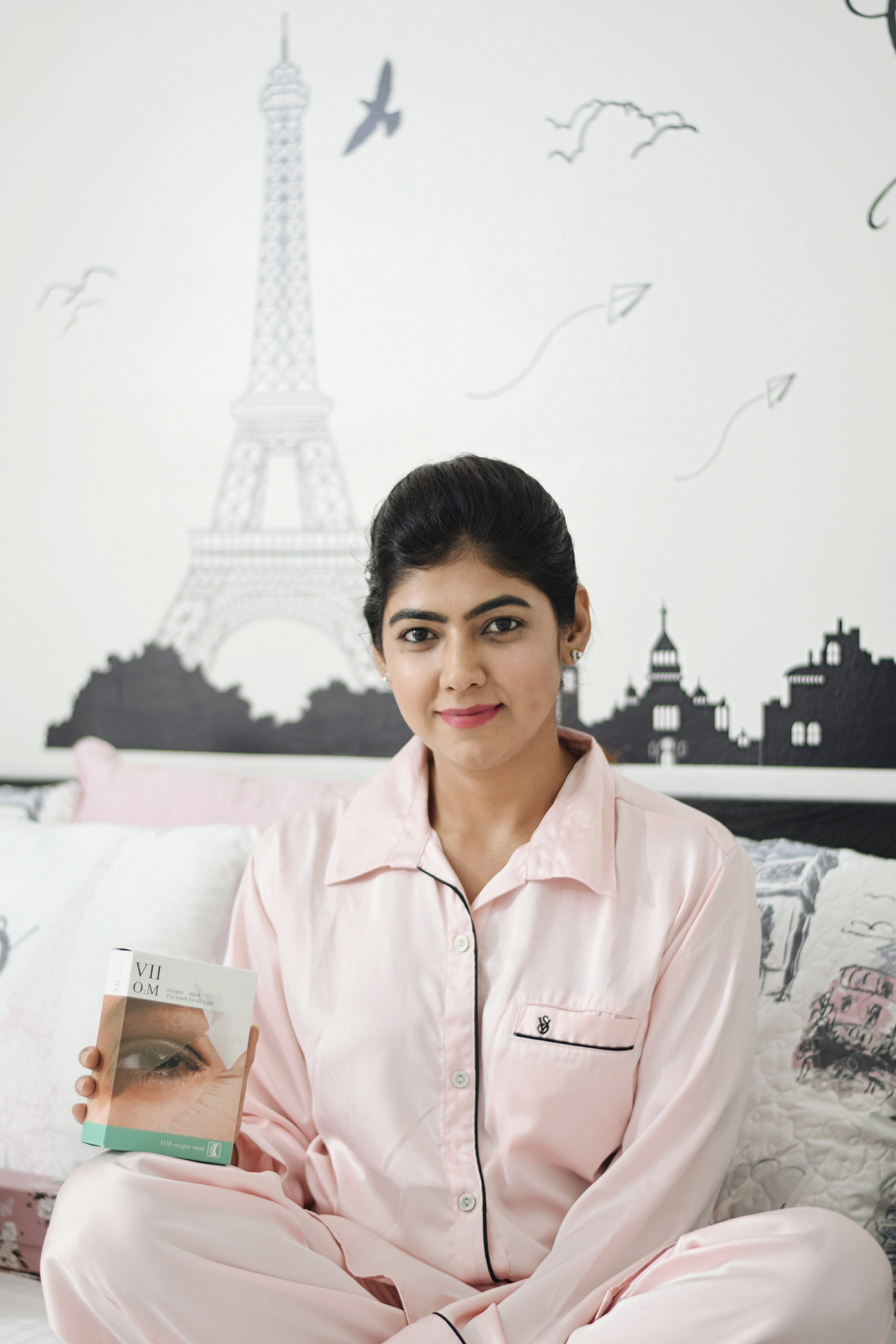 Skin care is a topic that really makes me so nervous. To begin with, I am not blessed with a great skin and on top that I have acne prone dry skin(The worst combo ever). Only to make matters worse, I never took care of it in my younger days just as I should. Not using sunscreen, having no skin care regime, even worse – sleeping with makeup on. You name the blunders and I have committed it. But now that I am aging(Ahhhhh!!! it's inevitable) I have realized the importance of a full fledged AM and PM skin care routine. Hubby really laughs at me saying I need at least an hour before bedtime just for my night time skin care routine. And I cannot tell you how diligent I am about it currently. Like I haven't skipped a day of cleansing, toning and moisturizing in almost a year. I might cut it short but never ever skip it altogether.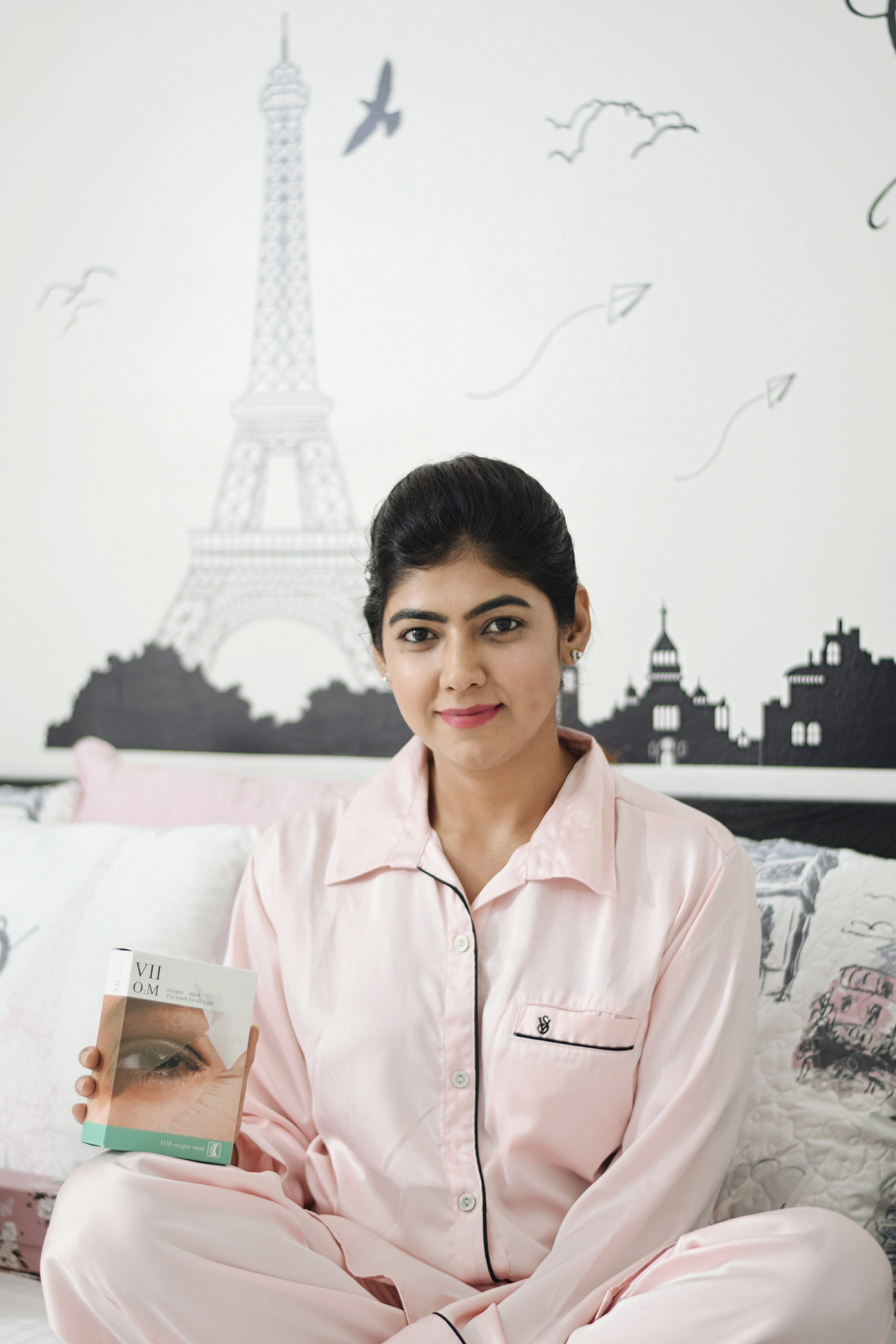 Another issue that I have struggled all my life is my under eye area. It took me some time to realize that the issue was hereditary(AKA Genetically predisposed to have thin skin under my eyes) and I have come to peace with the fact that there's nothing much I can do to completely eliminate it. However, I could always keep it hydrated, get enough sleep and try and eat healthy to reduce the darkness to some extend. A healthy and balanced lifestyle plays an important role although it isn't as easy as it sounds. Recently VII Code offered me to try their under eye O2M Oxygen Eye Mask for all night repair. These easy-to-use under eye pads are the first eye masks that are safe to use for 8 hour. With the most natural potent antioxidants, skin will be refreshed and invigorated overnight. It's as easy as peel, stick, and go to sleep. With key ingredients like Sodium Hyaluronate and Aloe barbadensis it helps in maximizing moisture absorption and locks it down.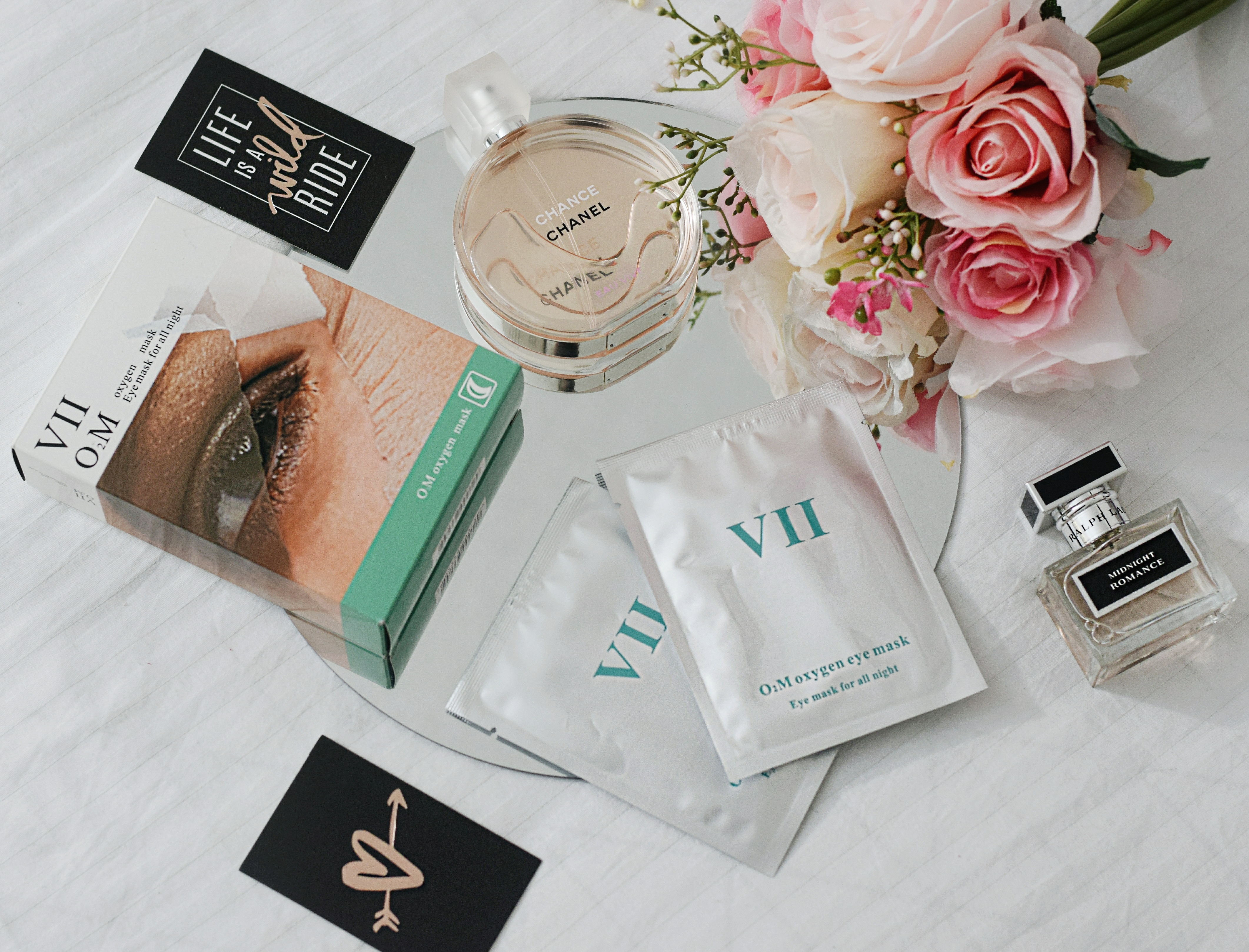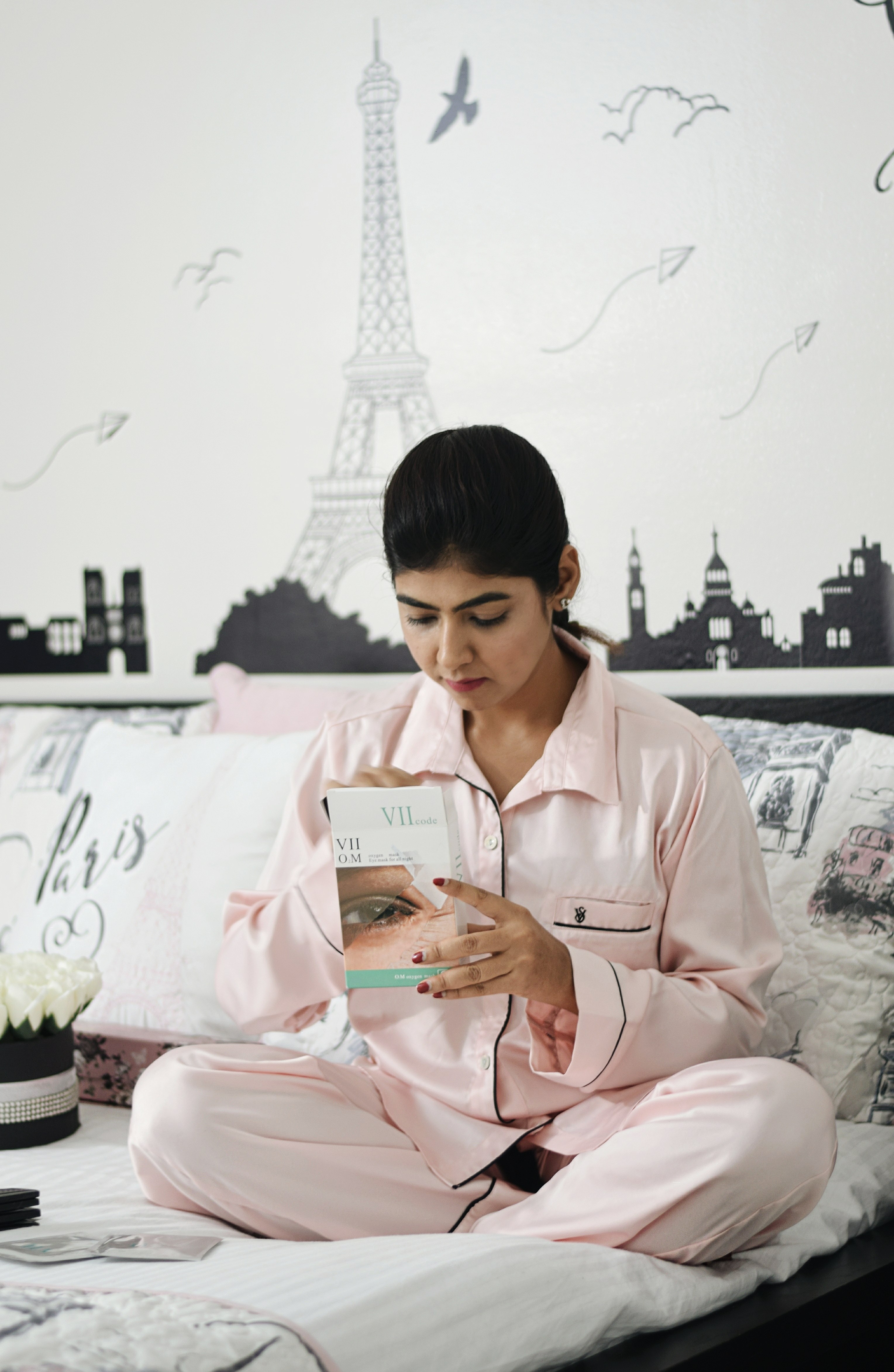 I have been using this eye mask for almost a month now and you can use it up-to twice a week. Although it might feel a little uncomfortable in the beginning using it overnight coz I did, you can always apply them during the day time for a couple of hours and it will work as good. I love the way my under eye skin feels right now – Hydrated and relaxed and it thanks me every single day.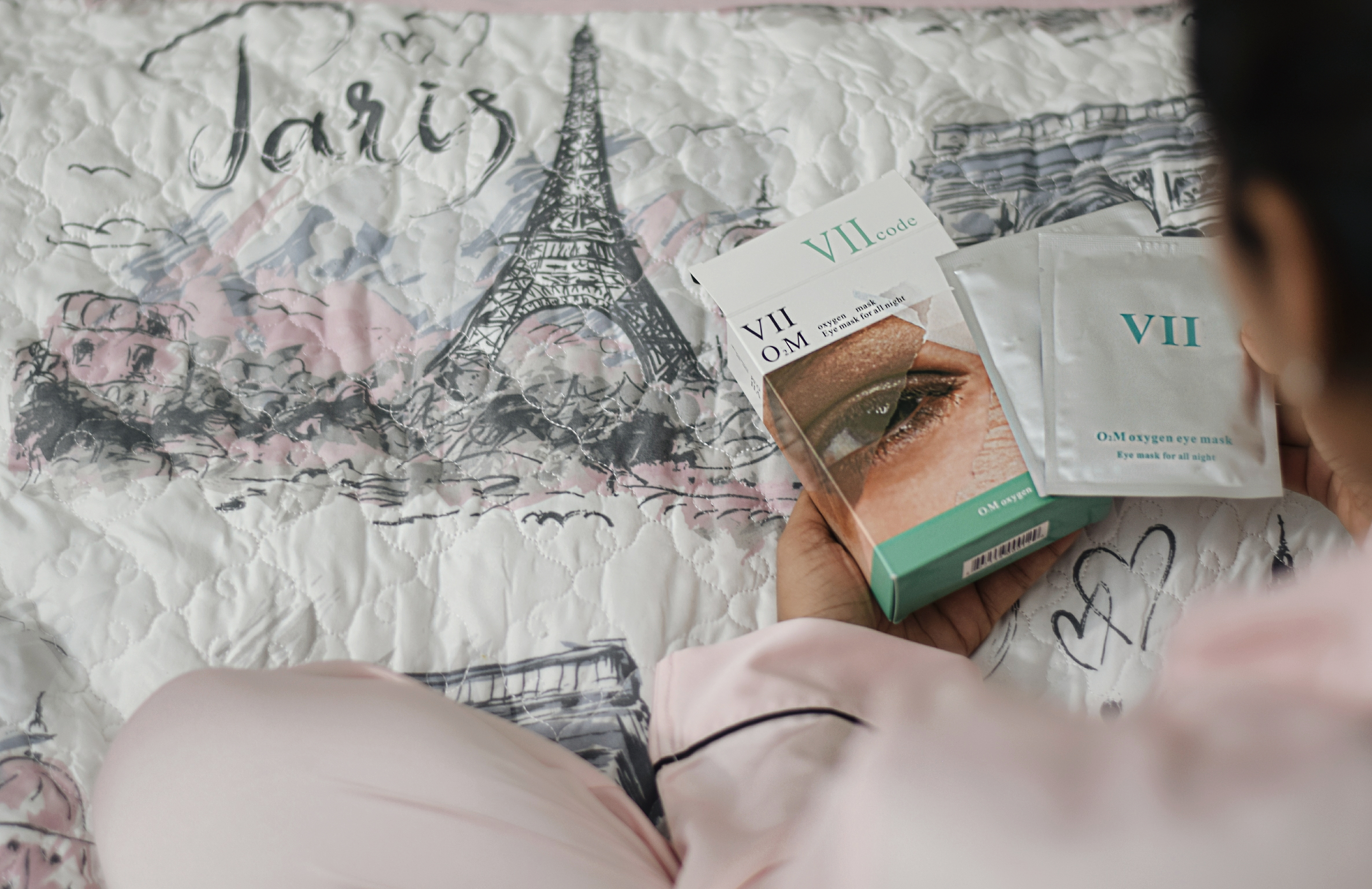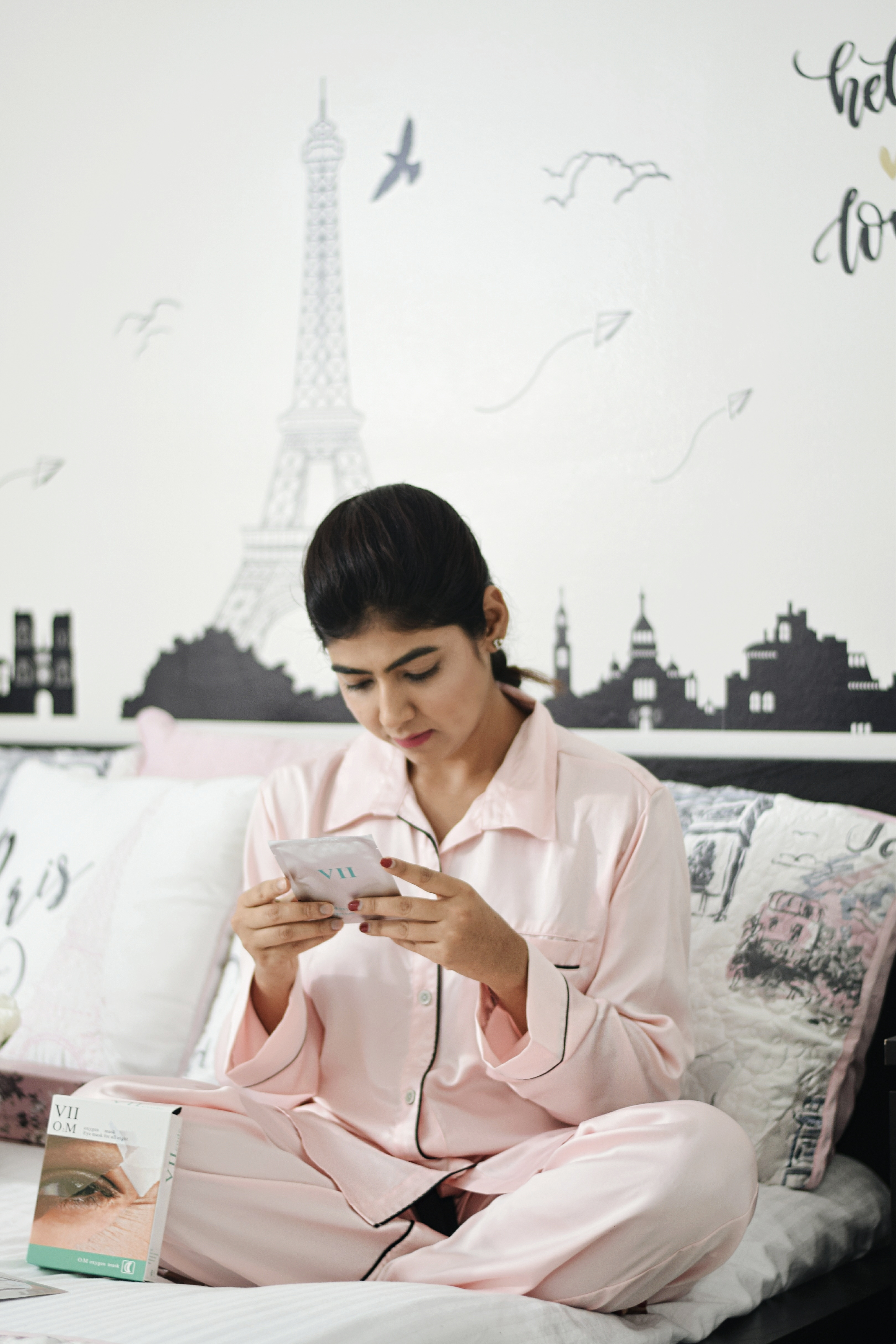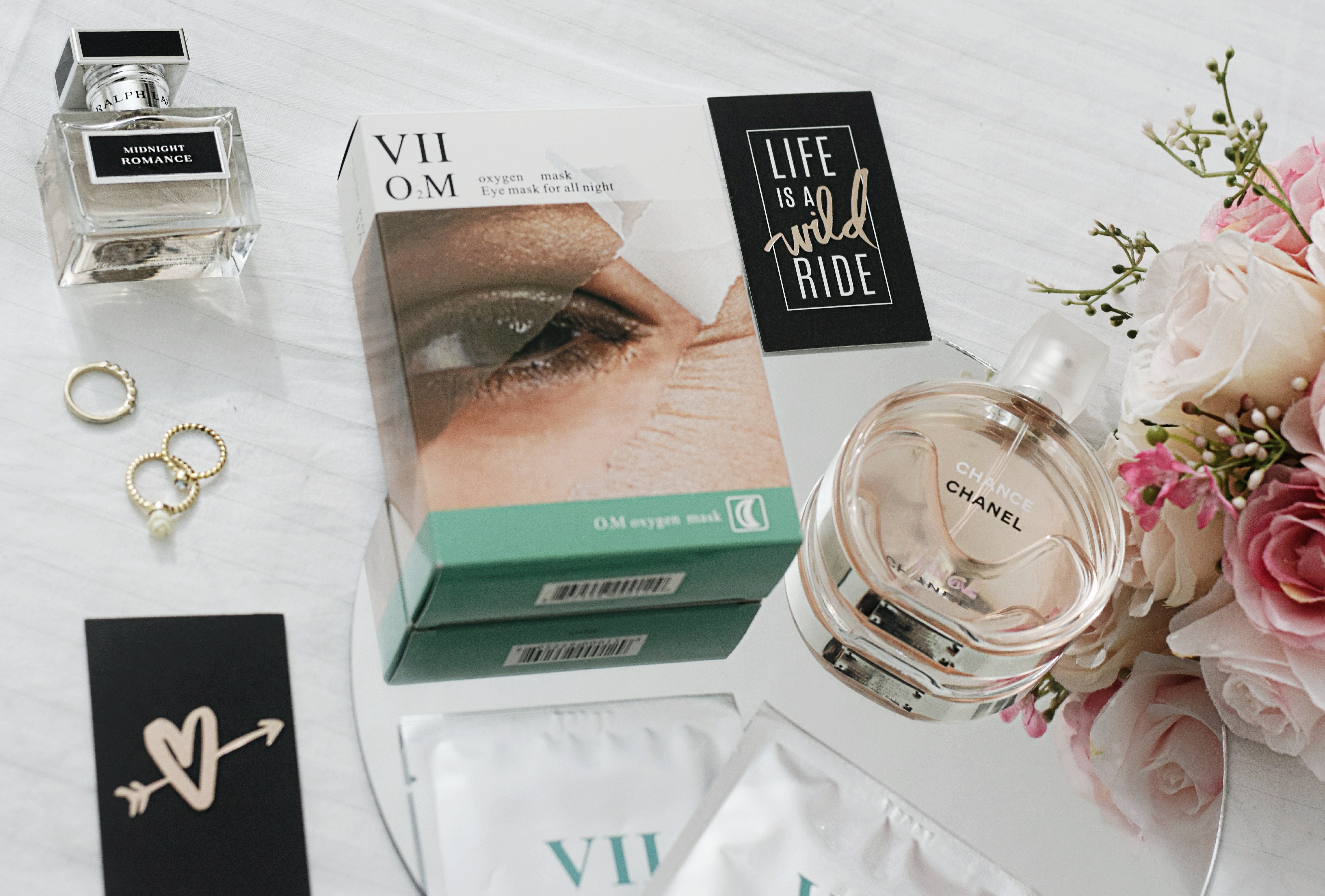 You can shop the post below

Whats that one skincare trick/tip that you have to share? Would love to know your thoughts. Also if you want to get your hands on these amazing eye masks and try it for yourself, you can find it
HERE
. 
See you soon, until next time…
XOXO,
Vyom
*This post is sponsored by VIIcode but all opinions are honest and mine.