So since this post is up before the Fall NYFW, I guess I am on time. LOL OK, jokes apart many blogger friends of mine messaged me regarding how to attend shows at NYFW, so I finally had to write this post. I personally felt very intimidating when I started applying for the NYFW. I did not know where to begin with and how to snag that one invitation for the show. With so much data out there on the internet and so many designers, whom to approach and what to say. All the dilemmas were driving me insane until I decided to put everything together and start somewhere. When I started blogging, on of the top of my bucket list was to attend NYFW but I always thought its for the high profile bloggers who have thousands of following. Let me burst the bubble here, no matter what your following is if you are passionate about blogging and share quality content. NYFW isn't far away.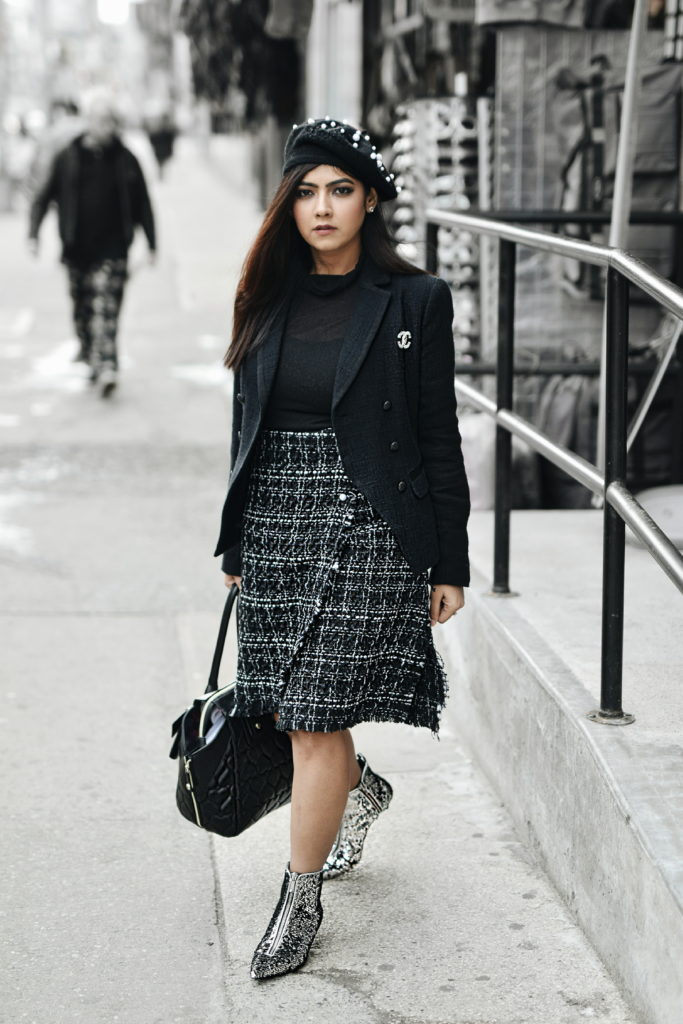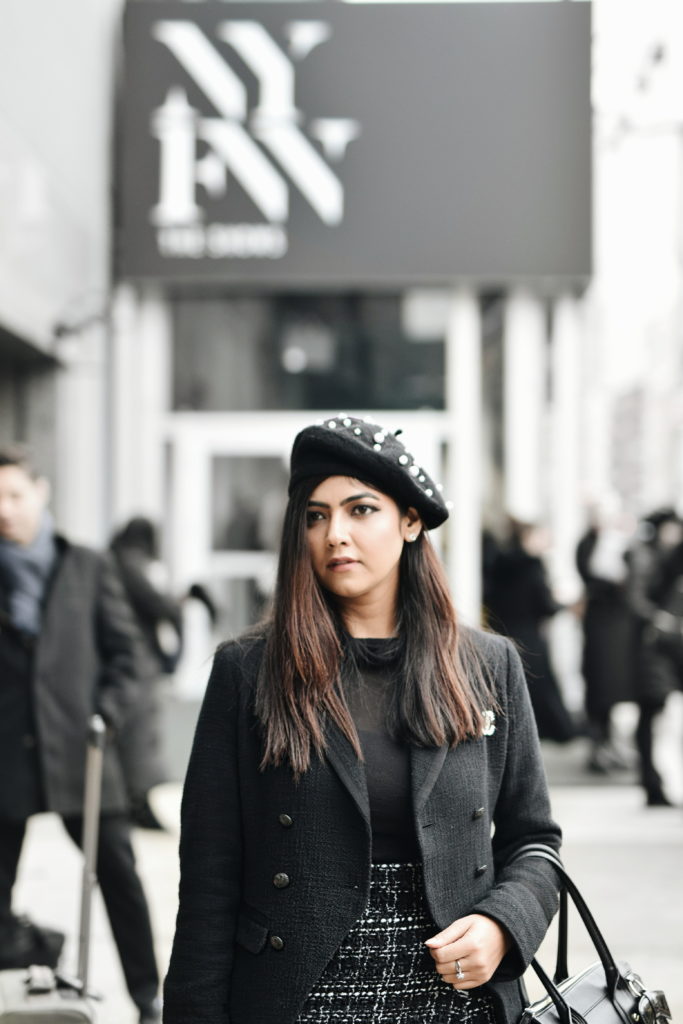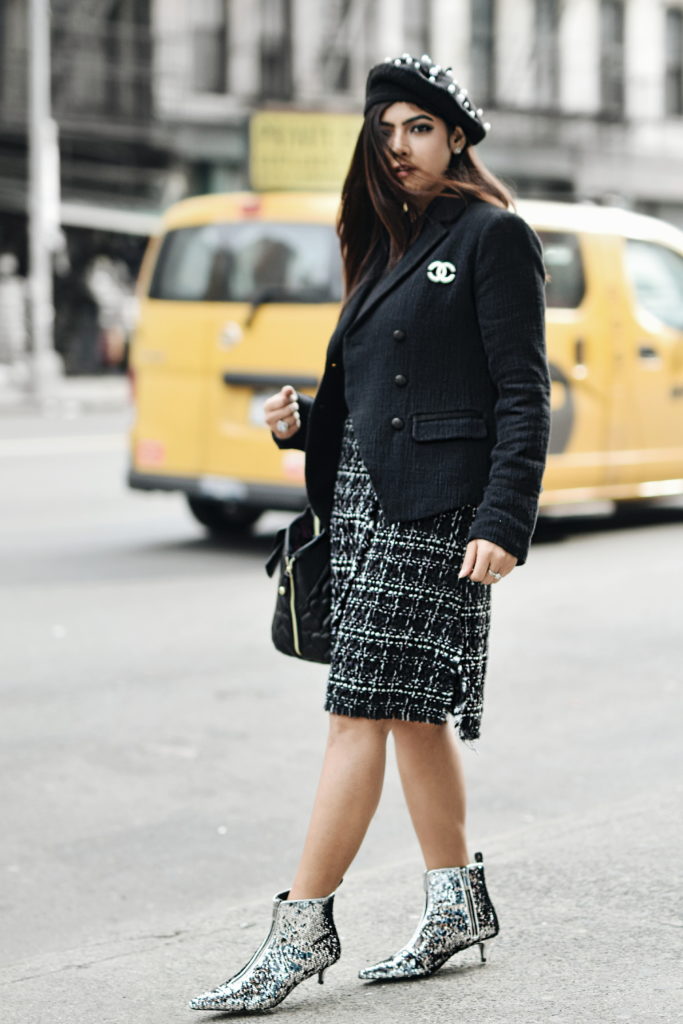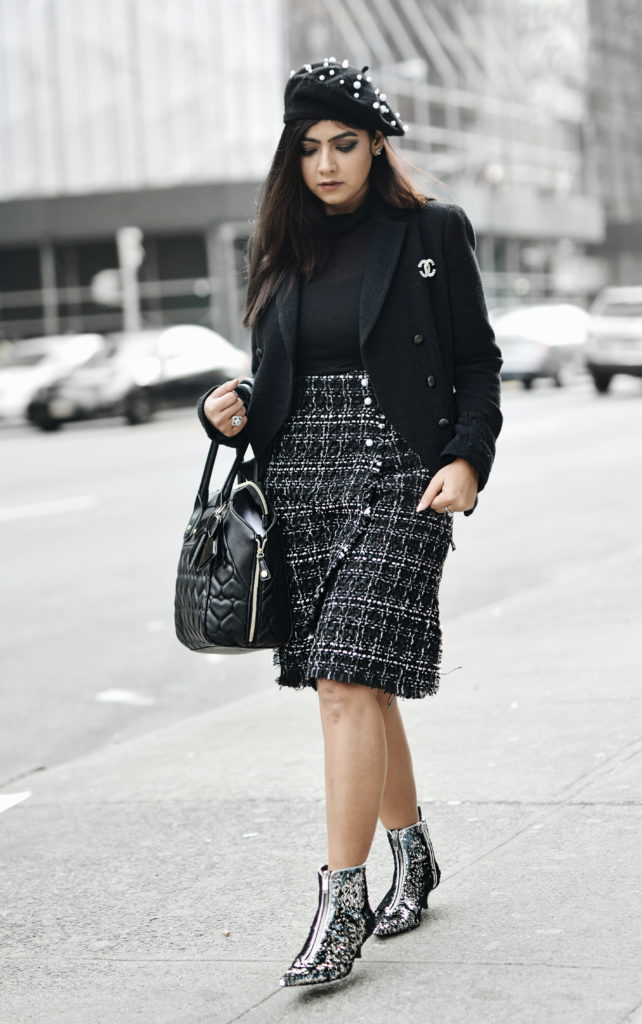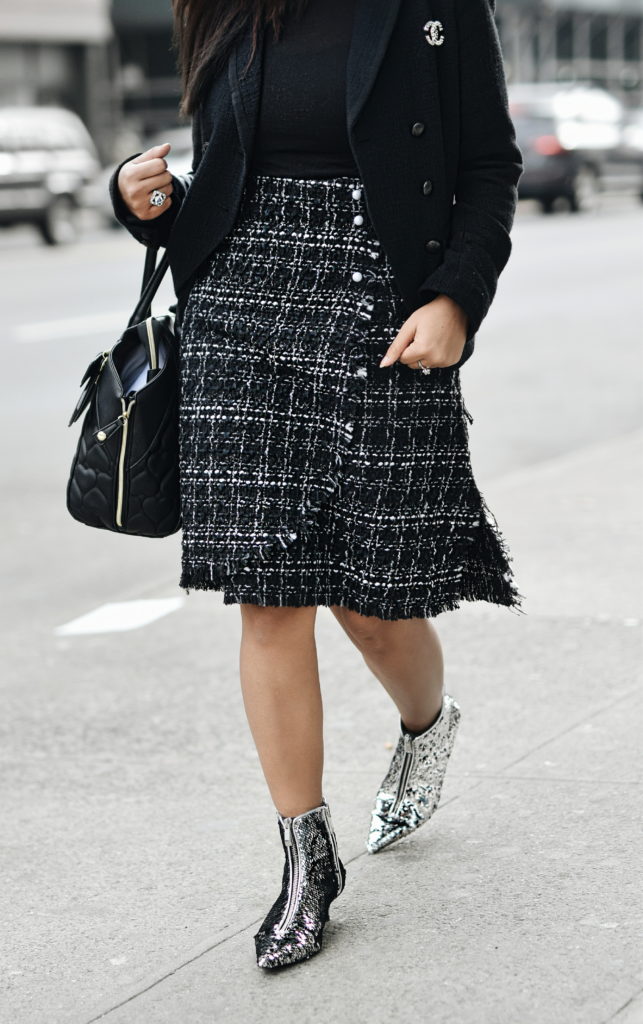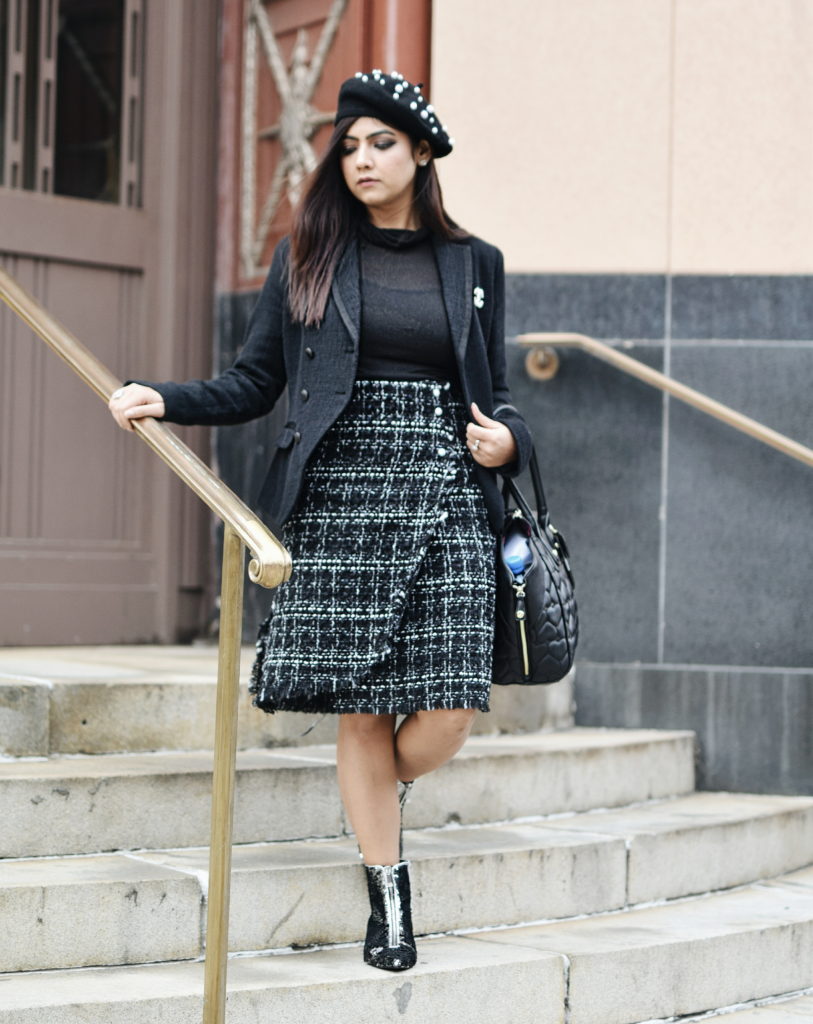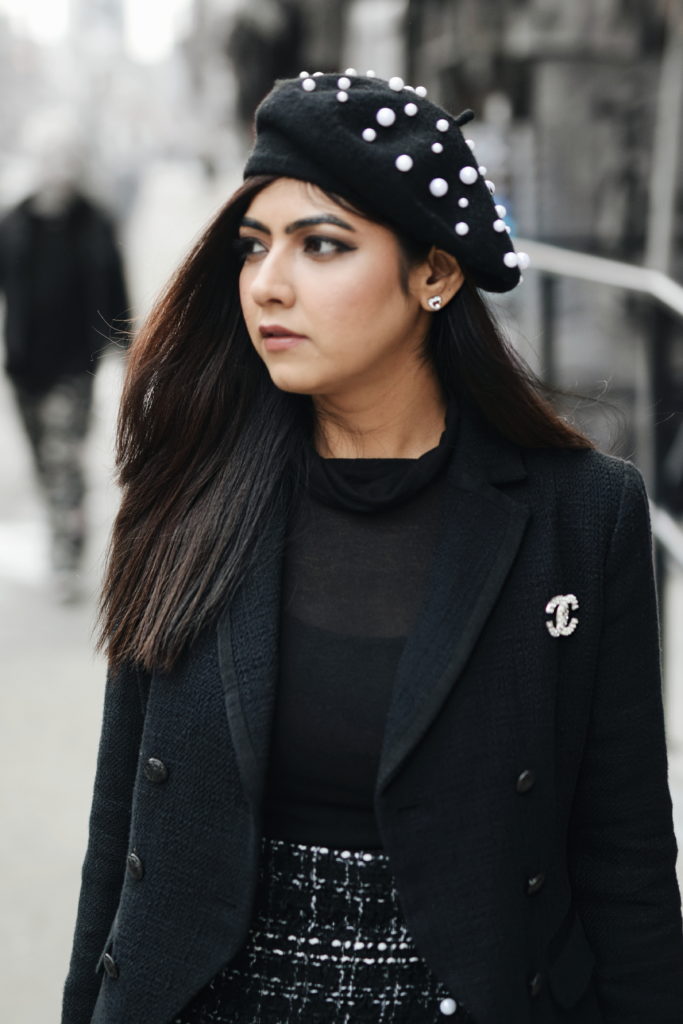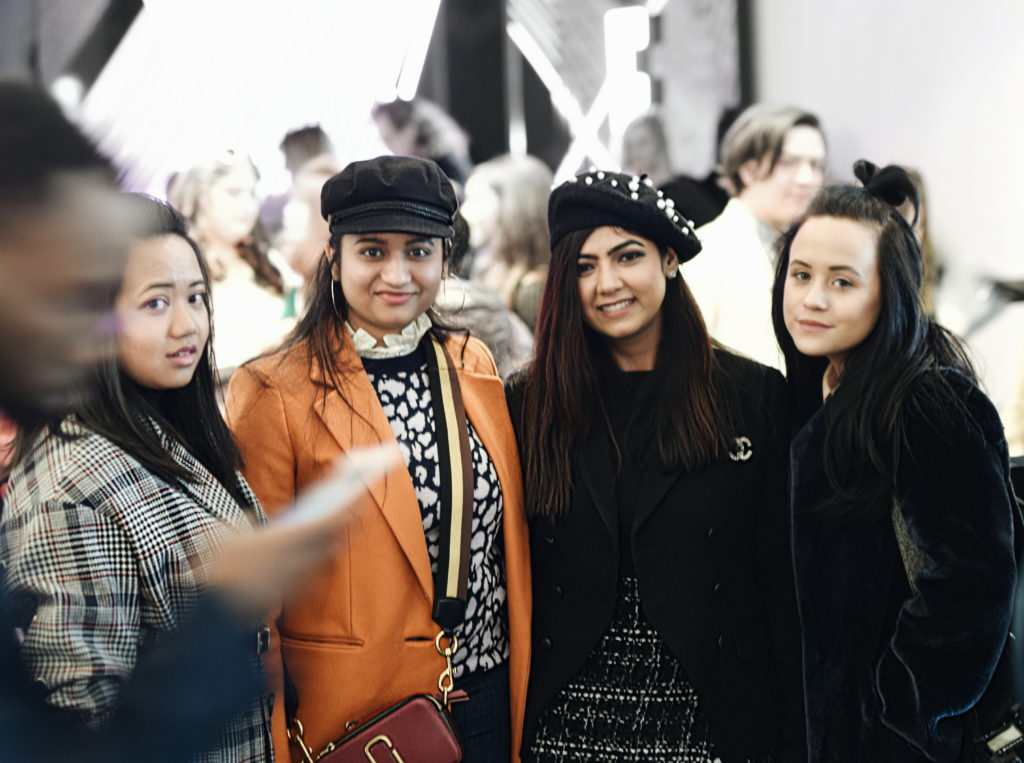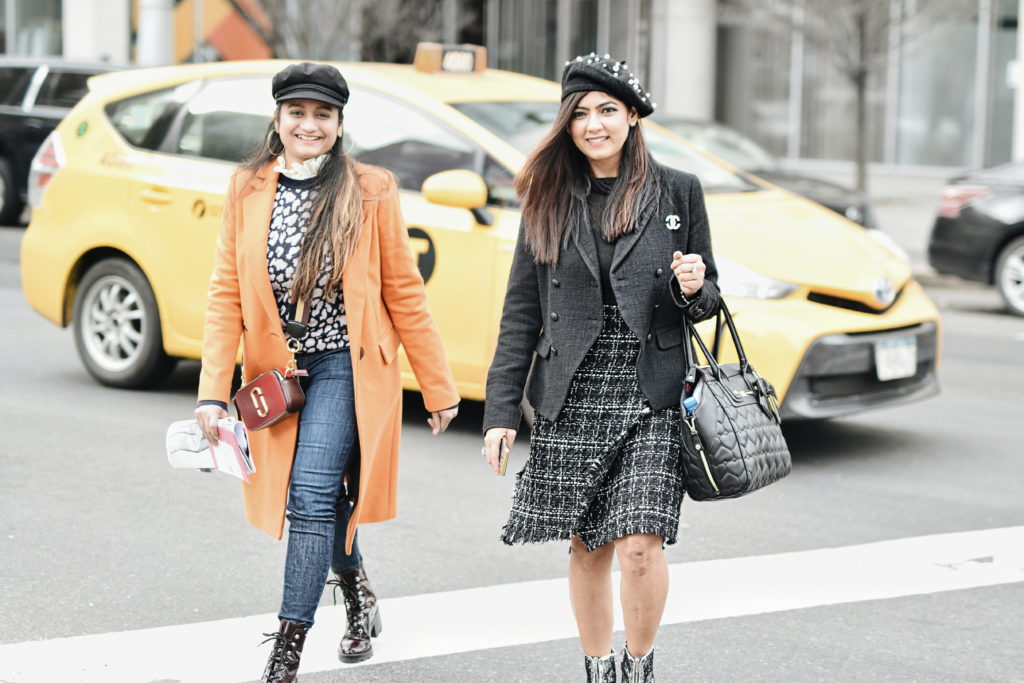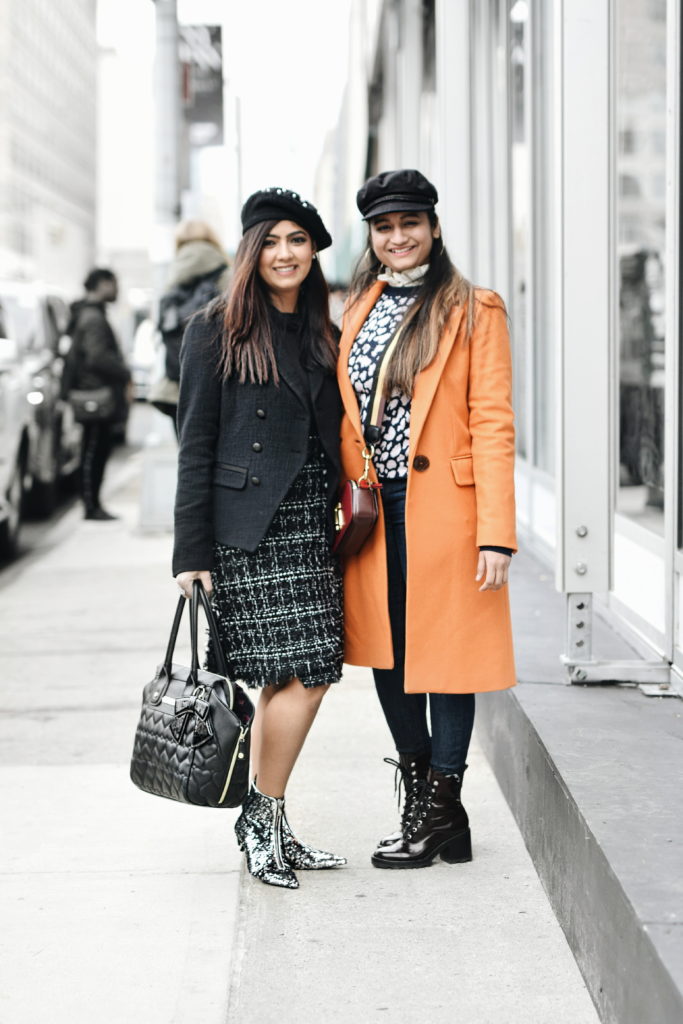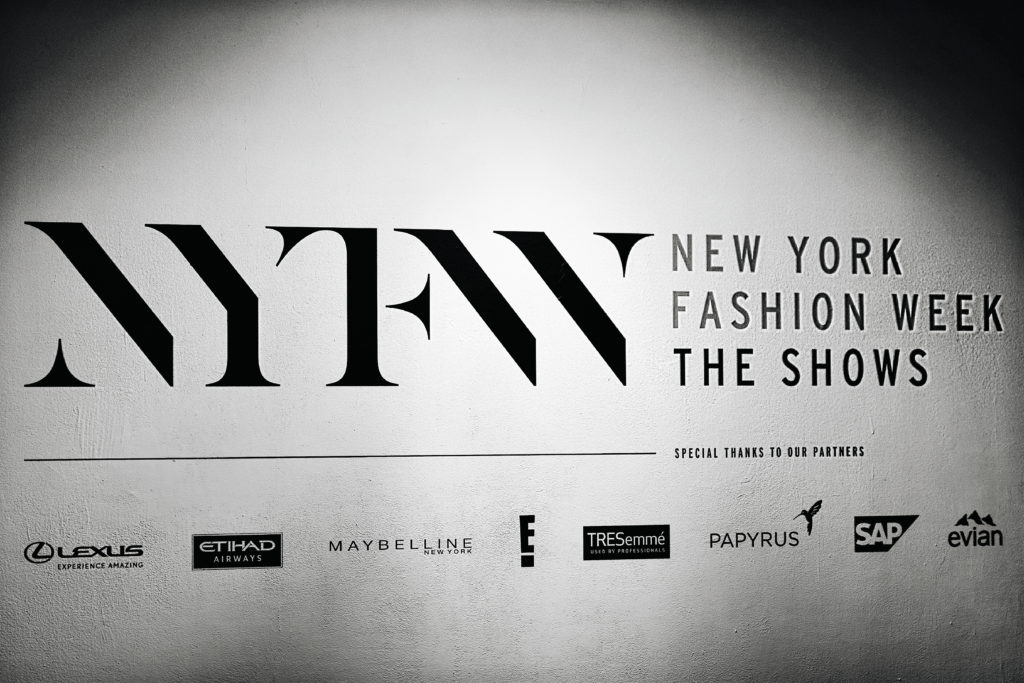 OUTFIT DETAILS : BLAZER | SKIRT(ROMWE) | BERET |  SEQUIN BOOTS(SOLD OUT AT ZARA) SIMILAR
How to begin planning?
Information Gathering: I think this is the most vital part of the planning. Gathering information about the designers and familiarizing yourself with their brand is so important and that helps a lot while pitching.
FASHION WEEK ONLINE – This contains a list of all the designers presenting at NYFW along with the schedules. Start collecting all the information at least 2 months ago. The schedules start filling up about a month ago.
MODEM ONLINE – Everything about the show, the press and their showroom contacts is uploaded here.
GPS RADAR – This is what the brands use to send out invites. You can create an account and it will help you keep a track of all your invites.
Request Invites: If it's your first time attending NYFW, I would highly recommend applying to all the shows. Use all the resources you have to get the PR contacts. Google Google Google. That's literally going to be your best friend. Send them a brief email telling them a little about yourself, about your connection/interest with the brand and lastly tell them the dates that you are available for NYFW and if they are hosting or coordinating any shows in that duration. I would suggest writing a generic email and them customizing it a little according to each designer.
My Insider Tips:
Be on the venue 30 mins prior to the show: I ended up missing a few shows just because I did not keep buffer time. Keeping the NY traffic in mind especially during the Fashion Week, reach 30 mins prior. Also that helps you in getting better seats. Perks of reaching early.
Request entry for your Friend/Partner: If you only have a single invite and your Friend/Partner is accompanying you, request kindly if they can accompany you. Fat chances are that that they will allow. They allowed Mr. Kapoor as my photographer in almost every single show I attended and he had such a gala time meeting other bloggers and taking their pictures. LOL
Always carry a pair of comfortable shoes no matter what: I literally carried a bag with some food, water and my sneakers everywhere I went. The moment I was out of the show, I would swap my heels with those amazing pair of sneakers.
Get in touch with your blogger friends to see if they are attending too: Be sure to get in touch with your blogger friends to see if they are attending/planning to attend NYFW too. Trust me it's so much fun to attend the events with blogger babes while chit chatting about the latest trends, the amazing designers and so much more. I met this cutie Surekha and what a coincidence that most of the events that we were attending were common. Although we only knew each other through Instagram, it was an instant connection. You can read her amazing blog HERE and follow her on Instagram @dreamin.loud
Hoping that all these tips and the information will help you if you are planning to attend the NYFW this fall. If you have any queries or would like to know anything else, please leave a comment below and I will be more than happy to answer. You can also connect through Instagram @panache_mania 😀
I would be a pleasure seeing you attend NYFW and if I could be of any help. Until next time
XOXO,
Vyom