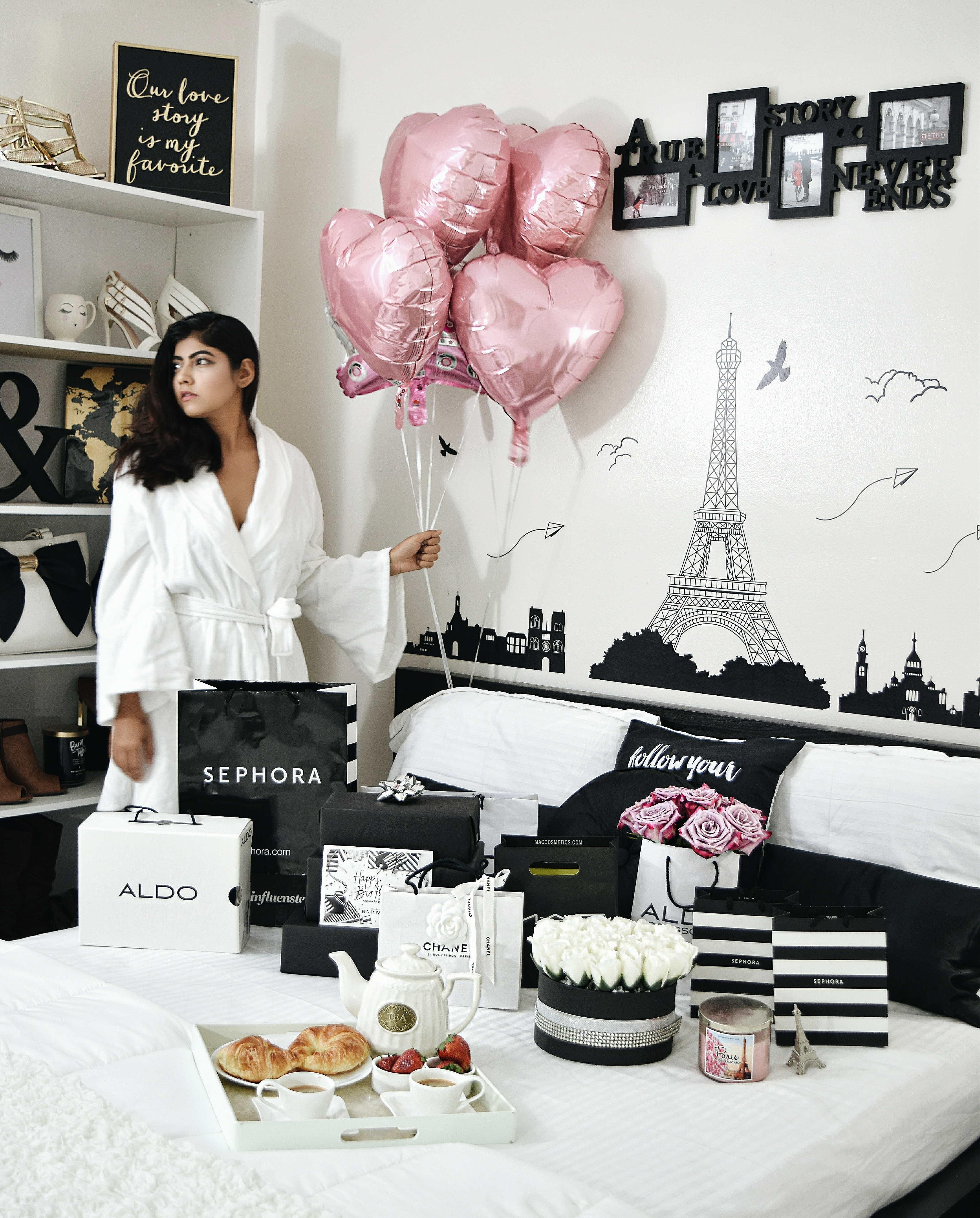 Hey y'all!!! A very Happy New Year to you guys. Hope you had amazing holidays, ate the most scrumptious food and took lots of rest before the grind. I know, I have been MIA for a lonnnnnng time now but since it was the exodus of the old year and I wanted to usher the brand new one on a little different note, I took some time for myself. If you have followed my journey in 2017, you know there was a lot of traveling and I am so grateful for that. We began our year with a trip to Bangkok and Maldives(One of my dream destinations). Then we went to Paris and Santorini(Paris was eternal love and Santorini unreal) Later we had some fun in Las Vegas and to top it all off, we went on a cruise to Mexico for my Birthday celebration. These were the major highlights and then there were days when I would just cuddle up on my couch being a lazy bum, do nothing but eat and binge watch/read. Striking a balance has always been a thing that I have struggled the most. I am either 0 OR 100%, I am either on a very healthy diet or I am eating buffets. You get the point. LOL So this New Year I decided that I need to add that balance in my life.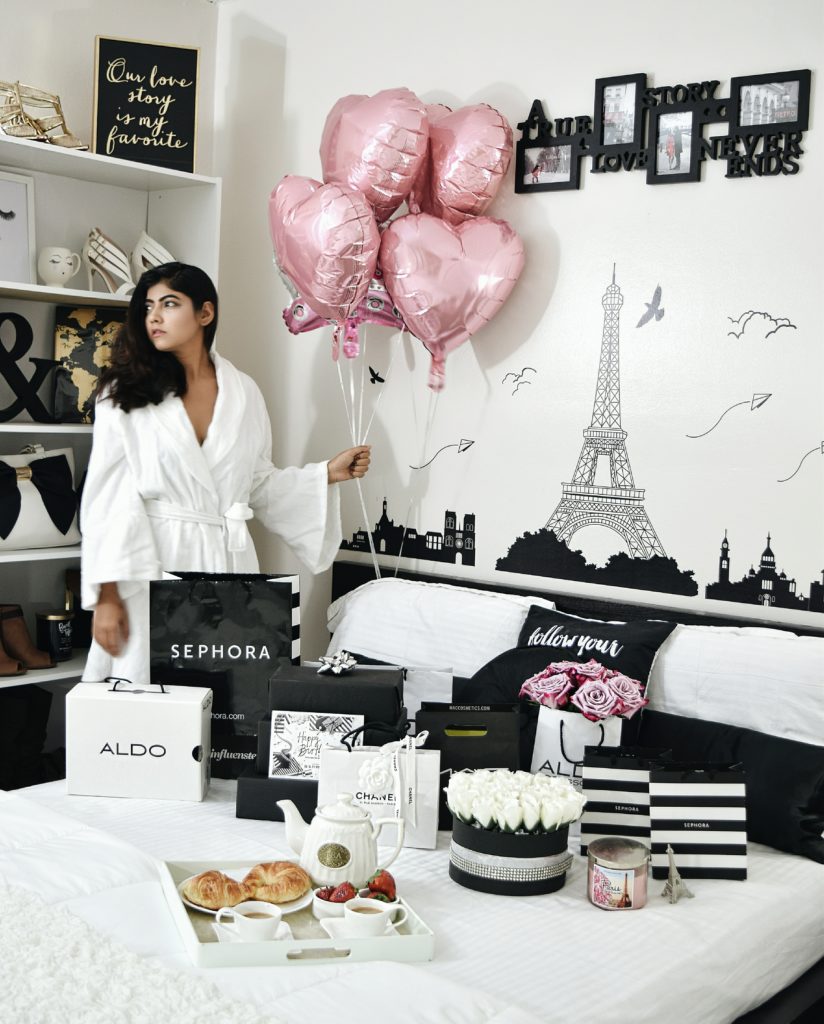 OK now coming to the point, The reason for me being missing here!!! The last couple of days, a lot was going on in my life and I was taking Social Media a lil too seriously. I would spend considerate hours a day on my phone, which for sure sucked the life out of me. Taking pictures for Instagram was no more fun, it seemed to be a task, Shopping could only cure my monotony momentarily and my home was being ignored way too much. I knew it was time for me to step back, relax and retrospect. It had been months when I wrote a blog just because I wanted to and not because I had to. Loosing the euphoria, the contentment of creating content was a little scary. So I have taken the last few days to detox myself from social media and live in the actual world, enjoy the little moments and turn them into memories.
I have absolutely loved my blogging journey and it has given me the opportunity to connect with some amazing friends for life and work for some incredible brands which I could only dream of. But none of this is as easy and as put together as it seems always. The amount of time, creativity and effort that goes into it is incredible and hence it's quintessential to continue doing what you love without burning out. So here are a few of my trial and tested ways to strike a balance between Blogging and the real life.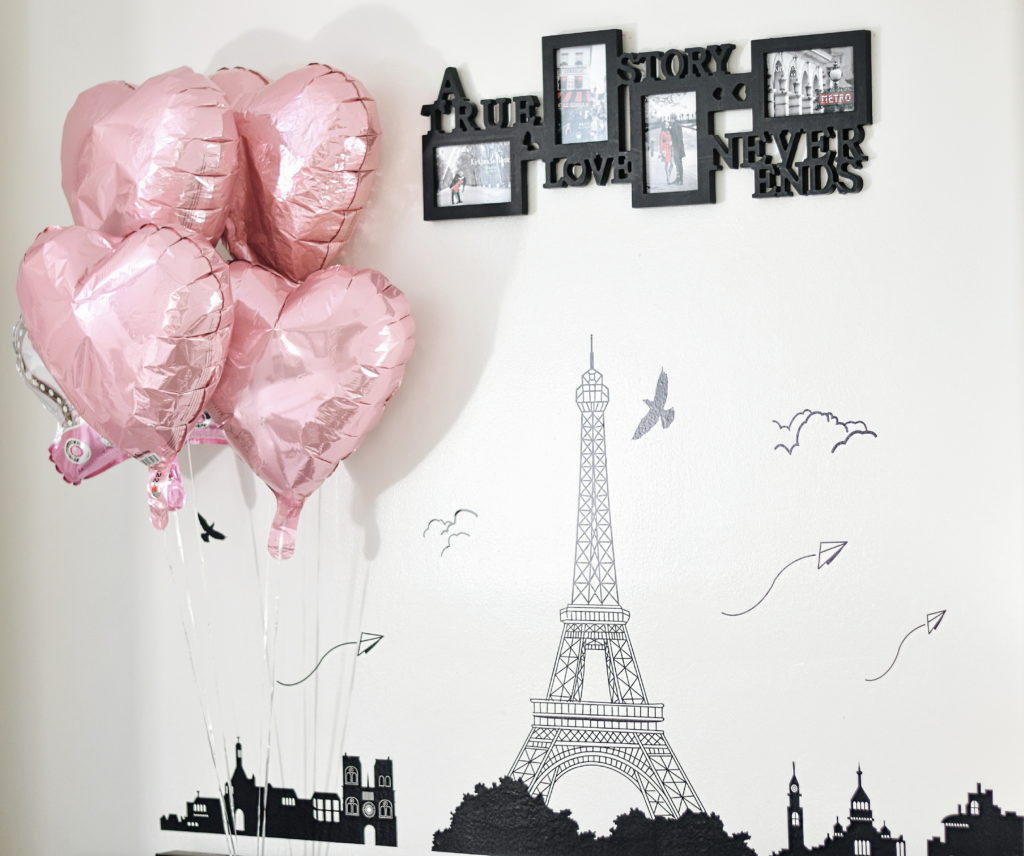 TAKE A BREAK
A break is always divine like a therapy. It works like a charm and releases you of all the pressures of creating, posting and promoting. Life suddenly becomes so much lighter and the creative juices begin to flow. Your focus automatically gets inclined towards a lot of other things that were being ignored. You get so a lot more time to spend with your friends and family but most importantly for yourself. As I write this blog, my entire house is absolutely spic and span(which I hadn't seen it in like months) and my closet is almost clean and purged making its way for spring. Hurrayyyyy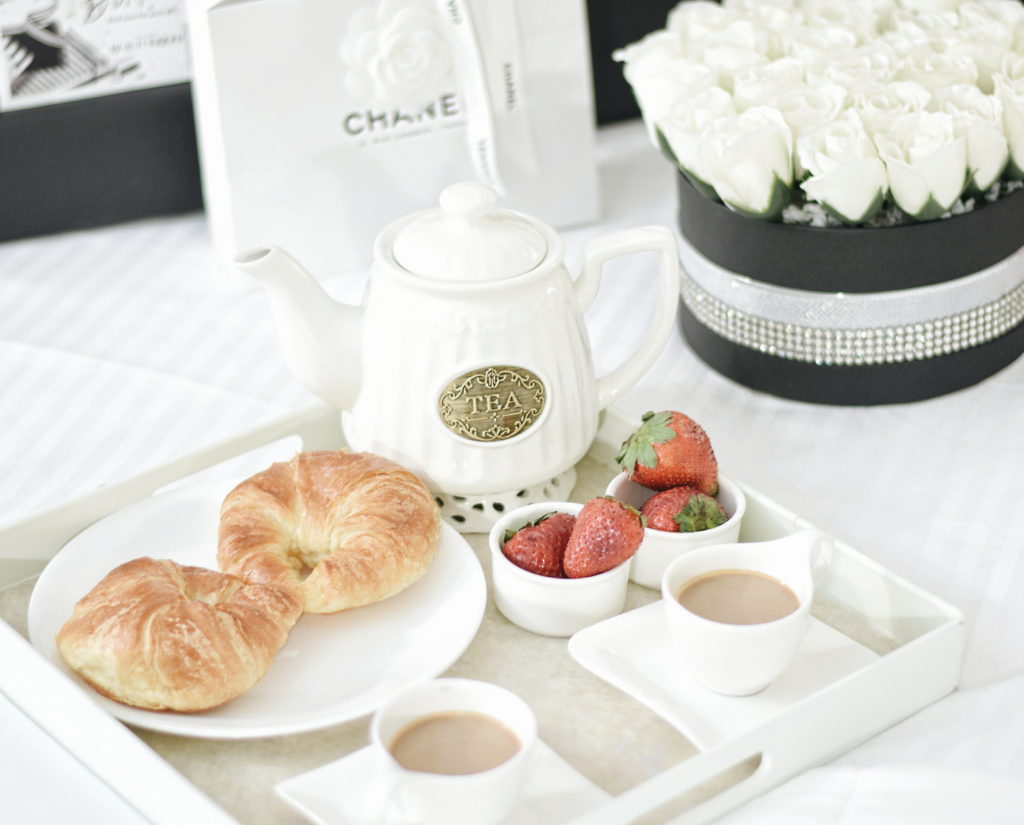 STOP COMPARING YOURSELF WITH OTHERS
I have realized over time that this is the worst thing you can do to yourself. I know its way easier said than done but when you look at others life through a visual diary(Instagram which I daresay is very carefully curated and manipulated) and start questioning your entire existence that's when unhappiness starts creeping in. It makes matters so much worse and you loose your focus and the creativity which is detrimental for a blogger. So the best advise is to just focus on creating your content and not obsessing over what others are doing. It's your journey. Do it your way and enjoy it to the fullest.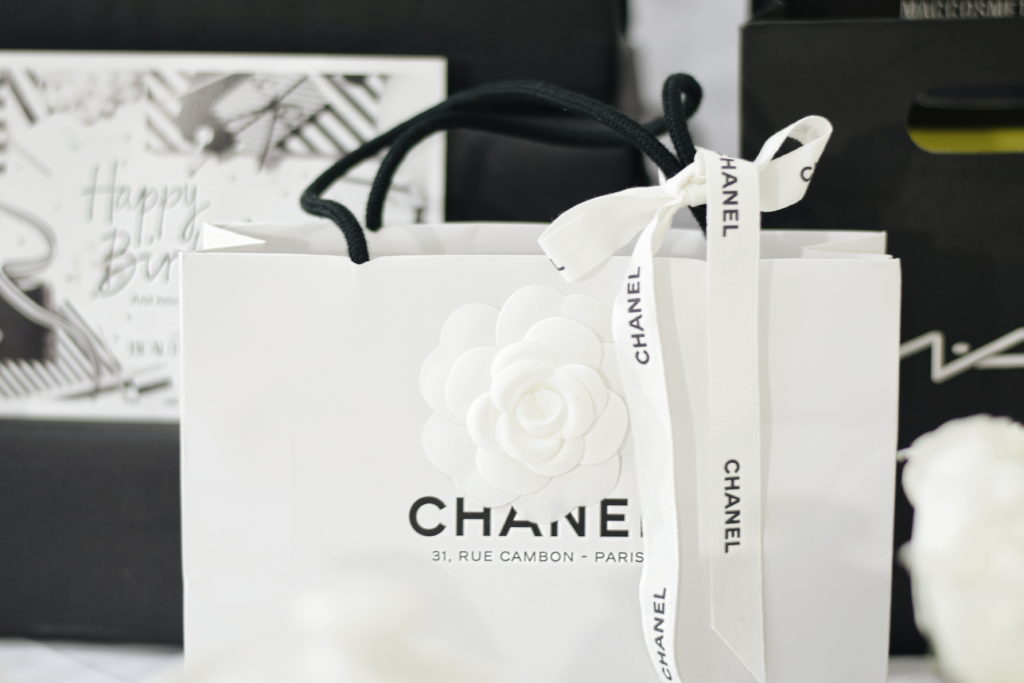 LIVE IN THE MOMENT
This is something that is so important to me. Whenever we would go out for lunch OR Dinner, I would try to take pictures of my food and by the time if at all I am lucky, I have a perfect Instagram picture, the food would be cold(Mr. and I hate our food cold).So now I have almost stopped taking pictures of my food, unless I can do it like real quick in just 5-6 shots. Even if I have to post it on my Insta-stories, I make sure to post it once I am back. Coz you know what, no one cares if you posted while eating or later. They are going to enjoy the yummy pictures anyways. Even when we are traveling, we invest some time, take pictures and put away our camera so that we can enjoy life unfiltered.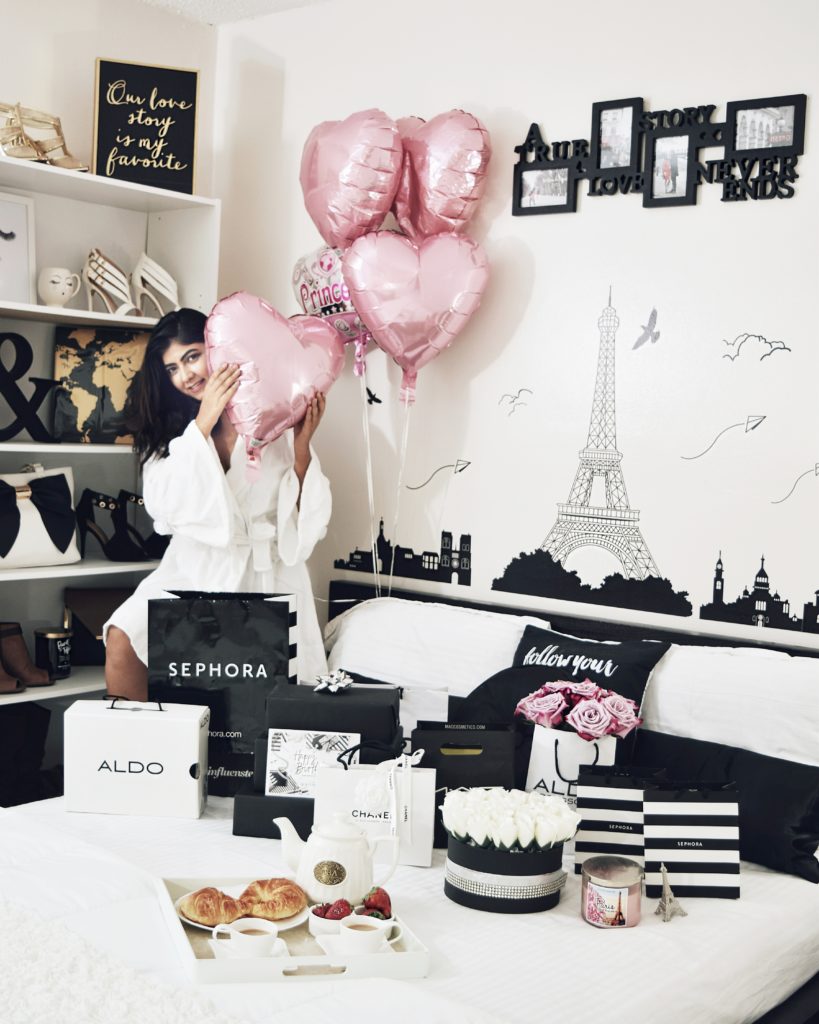 ASSIGN TIME FOR SOCIAL MEDIA
Trust me being on phone constantly will not help. All it's gonna do, is take away your human life, like literally. Your partners, friends OR family will not be very happy with you considering the fact that you are on the phone all the time(Don't tell me it's never happened to you). So do yourself a favor set aside a particular time and don't make it an addiction. Turn off all the Social Media notifications and check them only when you want to and have some spare time in hand. This really saves from all the temptations that you might have otherwise. And this is not just something I am writing for the sake of it, I actually have all the notifications turned off except my emails. Wake up every morning looking at the smiling face of your loved ones and kiss them good morning rather than reaching out for your phone while your eyes are still half open.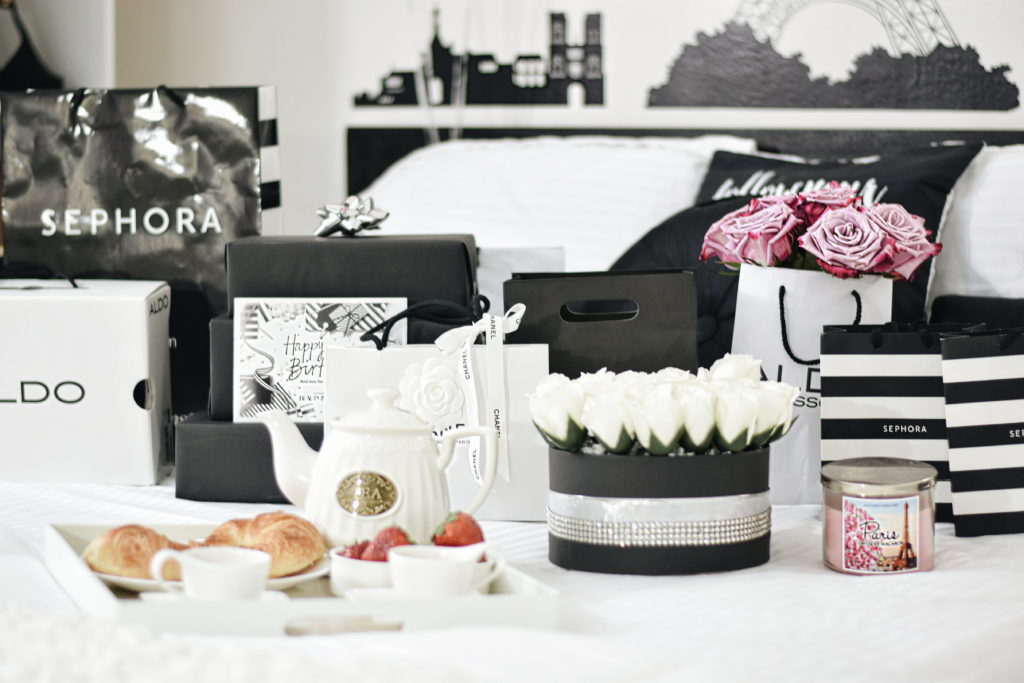 PLAN PLAN PLAN
I know things don't always work out the way you have planned(At least not with me) but planning is the best bet I have. My life is a chaos, a hot mess unless I have a to-do list and I make sure to check it off. Also try to do things in bulk. Eg Multiple shoots for different outfits in one day, edit pictures in bulk and save them for later, keep blog posts in buffer(Working really hard at it). This is such a time/life savior.
So these were a few of my tested tips for retaining my sanity while still making time for social media. I really hope that helps and I would love to hear how you maintain a healthy balance.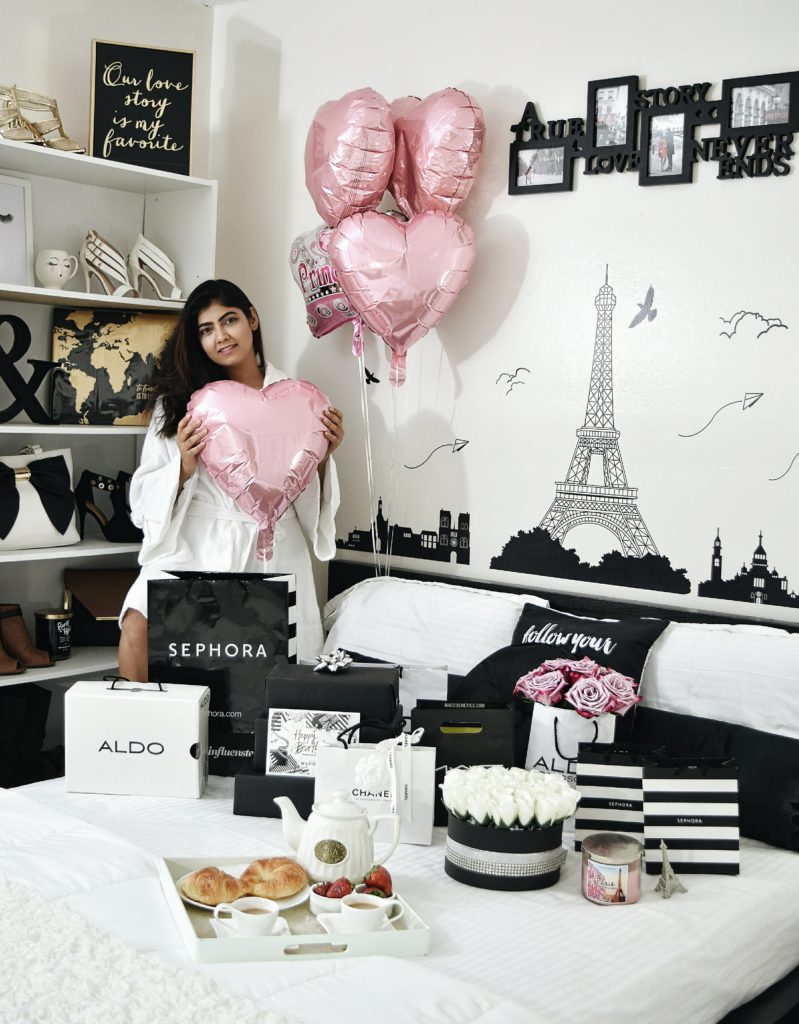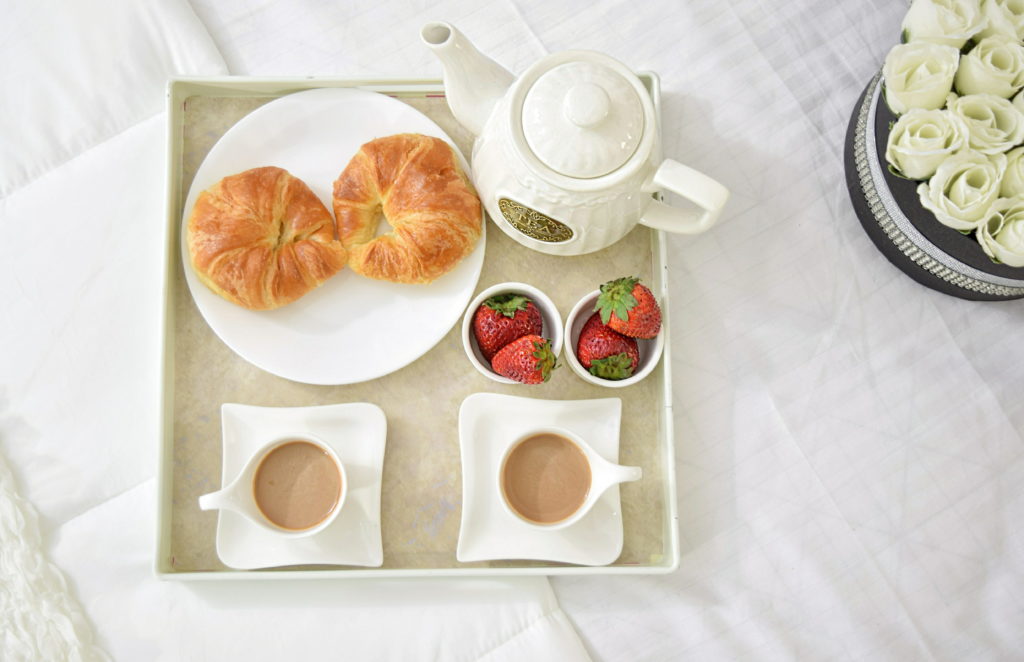 "Celebrate Every Single Day Of Your Life Like It's Your Birthday"
XOXO,

Vyom