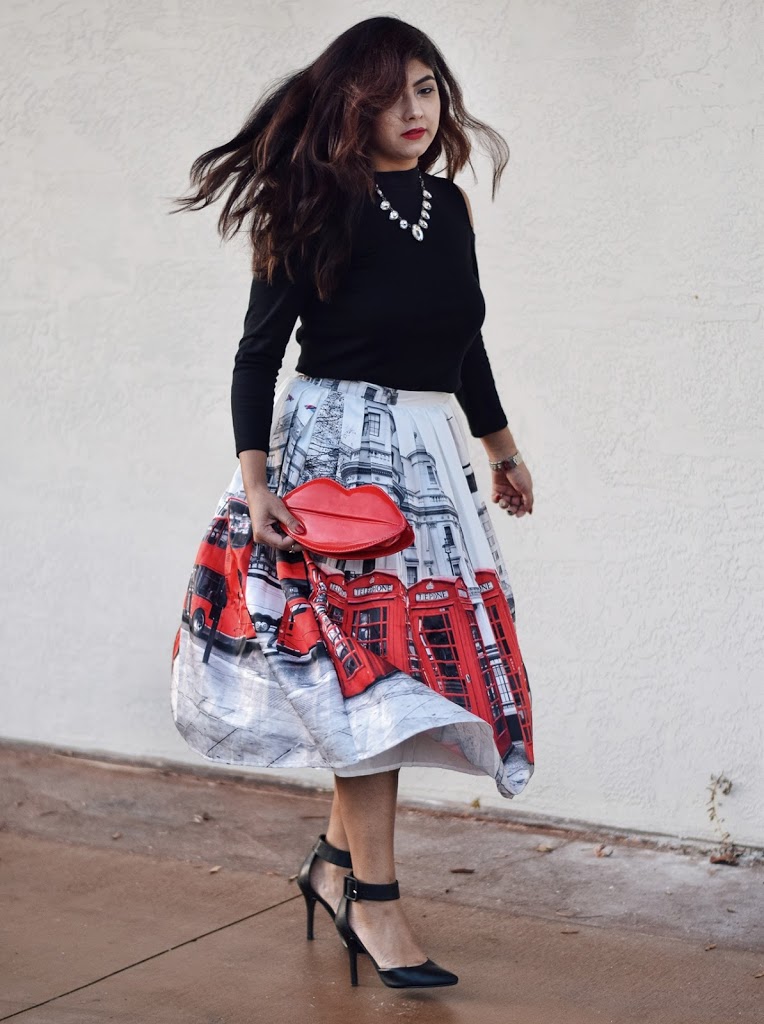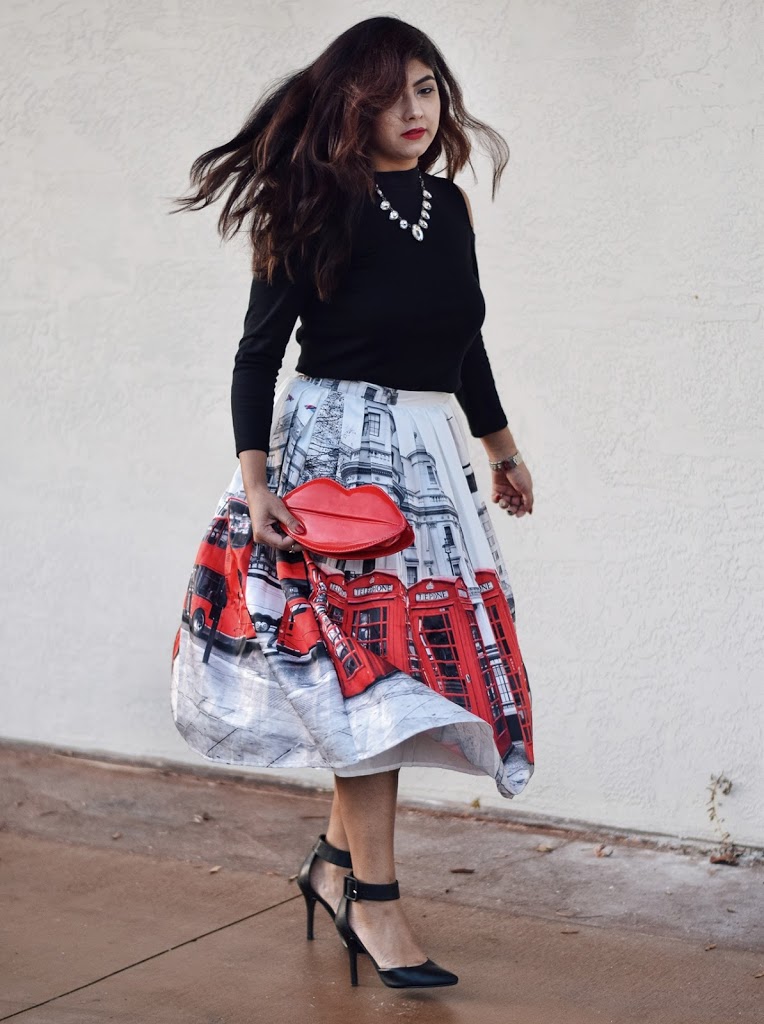 There is something about our current lifestyle that inevitably adds stress into our lives and often we have to bear the overhead caused by it. Be it our personal or professional life, the chaos begins and it overpowers everything else(At least that's what happens to me). Some, that I have no controls on while remaining all artistically created by me.

For instance, I would make the longest To-Do list and by the end of the day would only be able to tick off a few(Sometimes none) and then sulk for the rest of the week about how unproductive OR how good for nothing I am. I am guilty of being more focused on the result than the action. There are days when I feel my brain is frozen and I am incapacitated to do anything. When Social Media tends to take over me and I start detesting every single bit of who I am. It takes me a while to shake it off my head and take things in my control rather than letting it control my emotions. Today is one such day and in the enlightenment of it 😇, I thought I should share some points that really help me to get back to my normal self.
1. One Step at a time
Never create unrealistic goals. I have been there there and the mere look at it would make me panic. Prioritize your goals and work with diligence. Always remember not be too harsh on yourself. Get big things done but don't forget to enjoy the little things.
2. Focus on the solution and not the problem
I know its easier said than done but having said that I have seen the difference in situations when you handle things differently. Nothing worth ever comes easy and in the process there definitely are going to be a lot of hurdles. Clinging on to the problems and cribbing never helps. Try to focus on how to solve the problem. Even the biggest of problems have solutions to it. All you need to do is stay calm and focus rather than panicking. Here's a small real time simple example.
Just when I wanted to go running, it started raining 😡
Me: Sitting on the couch and mumbling… "Hate this stupid rain. The entire universe is conspiring against me and doesn't wants me to get fit… Blah blah blah
Hubby: Casually walks in and plays my once upon a favorite XHIT video  and looks at me with that sparkle in his eyes like he won the battle without any weapon. The next 25 mins were spent sweating much more than I would have, running. Problem solved
3.Never ever play the blame game 
The above snippet is the perfect example. When things go wrong, the easiest thing to do is put the blame on anything else. The factors were not conducive, luck didn't favor etc etc. We all are ready to put on the blame when things go wrong but do we ever miss a chance to claim an accolade? Be a fighter, Accept your failures and everything associated with it and own them just as you would your success. These failures are the reason why you are successful(sure a relative term) today. Failures are equally capable of enriching your experiences and making you stronger to take up new challenges in life OR to destroy and break you completely. The choice is always yours.
4. Be happy with what you have and work towards what you want
We all have our shares of unhappy moments and that's OK that's only human. Only to let that moment shadow our happiness is NOT OK. And when that emotion of unhappiness comes from all the materialistic goals that we have is even worse. Its a great thing to dream big and work towards it but never forget to be grateful for whatever you have today.
5. Enjoy the little things
Each one of us has different motives and desires and we work towards achieving it so hard. But what once we achieve it? Does it end here? Probably NOT. We start working towards a new goal, we need something more from life. There's truly nothing wrong about the whole process but if we don't learn to enjoy the lil moments and soak it up as we go, it will be too late to realize that our entire life was spent chasing goals instead of living life, the way it was meant to be.
6.Maintain your distance from negative people
Yes, I have learnt it the hard way but stay away from people who spread toxins in your life. As a social obligation and of course in a failed attempt not to be rude, I forced myself into socializing with people who had nothing but negativity to offer. All they can do is taunt, judge and bitch about others and hence dump all the garbage on you. Maintain your distance from such people. Try connecting with people who are positive and spread love around, whom you actually want to spend your precious time with.
7. Vent out your emotions
People always say you should be strong and have the ability to control your emotions. I personally do not agree with it. For instance, if I want to cry, help me cry, don't stop me because there is something malignant stuck inside me. I need a vent to flush it out of my system because if not, it starts poisoning me.
8. Believe in God's plan unconditionally
Last but not the least, this is the most vital truth of our life. God always has a perfect blue print for us and if things aren't working out the way you wanted it to be trust me he has a much better plan than yours. All you gotta do is just surrender yourself and focus on the things that are in your control. 😇
Maybe all of these points are already in your head but in our day to day life we tend to forget them. All we need is a reminder. So here I am reminding each one of you that its time to fight back and not just let things control you. Stress and depressions are all created by us and the more you let things affect you the more miserable your life will be. (Personal experience 😆)
I would be glad to hear if you guys have any points as well so that I could add it to my list.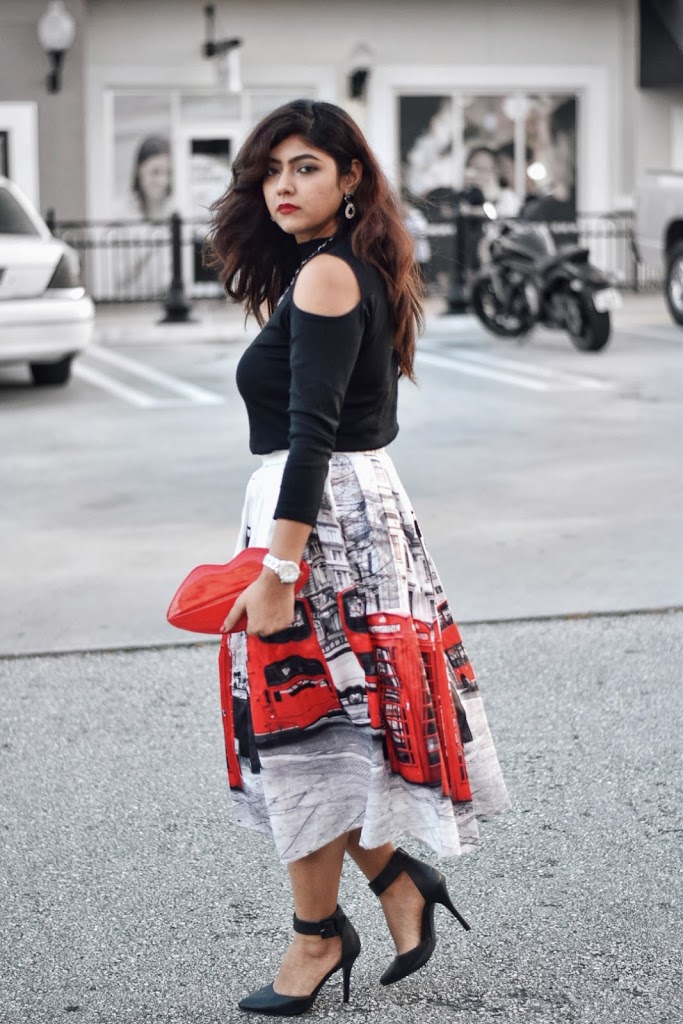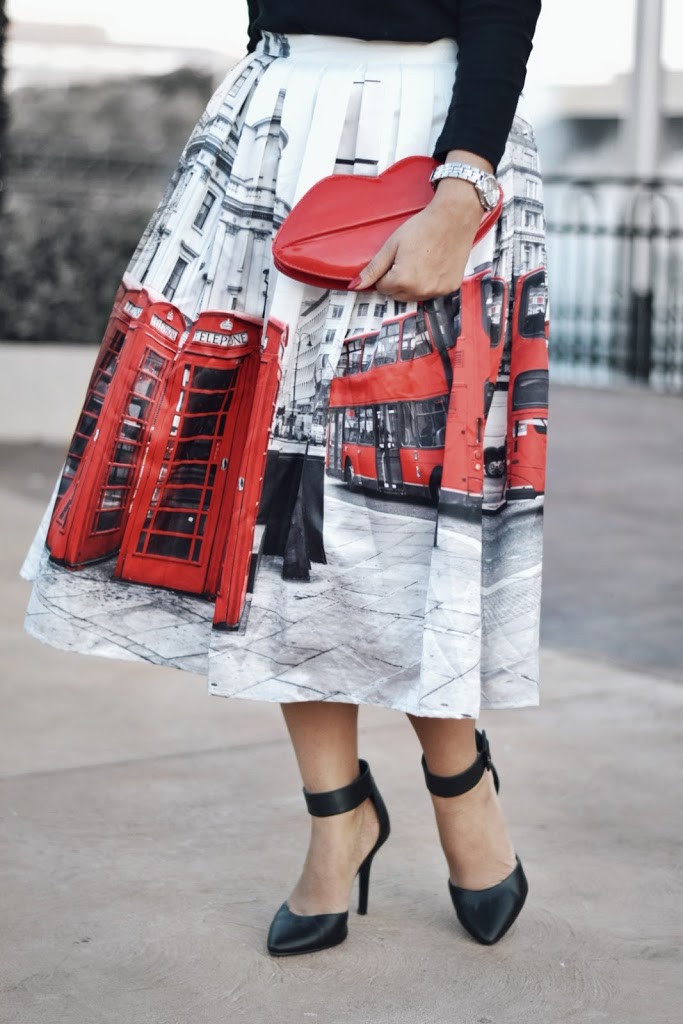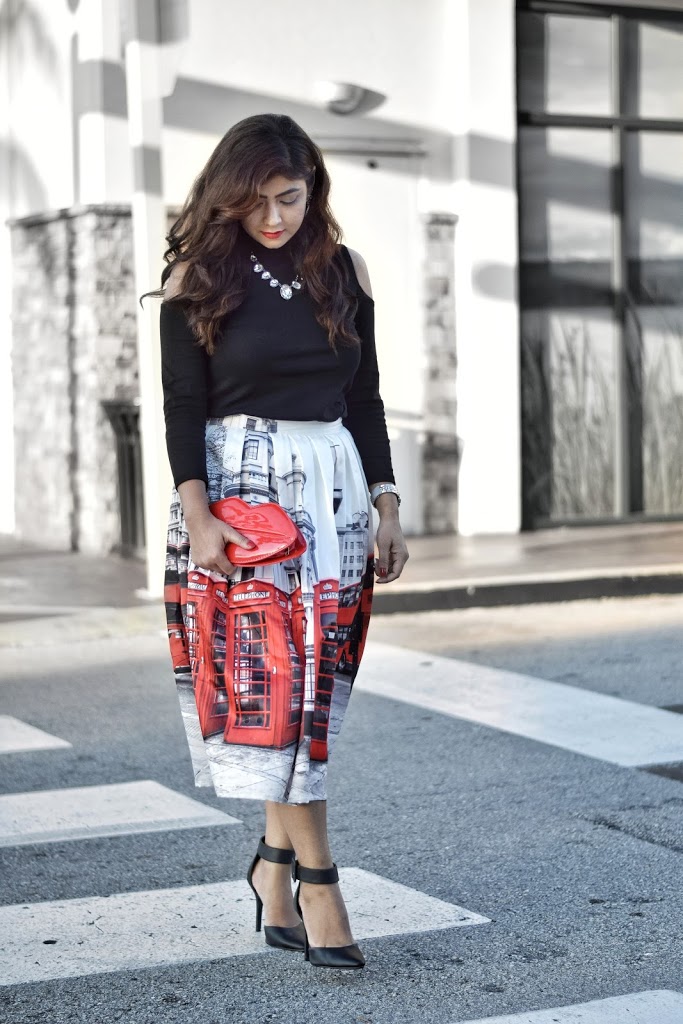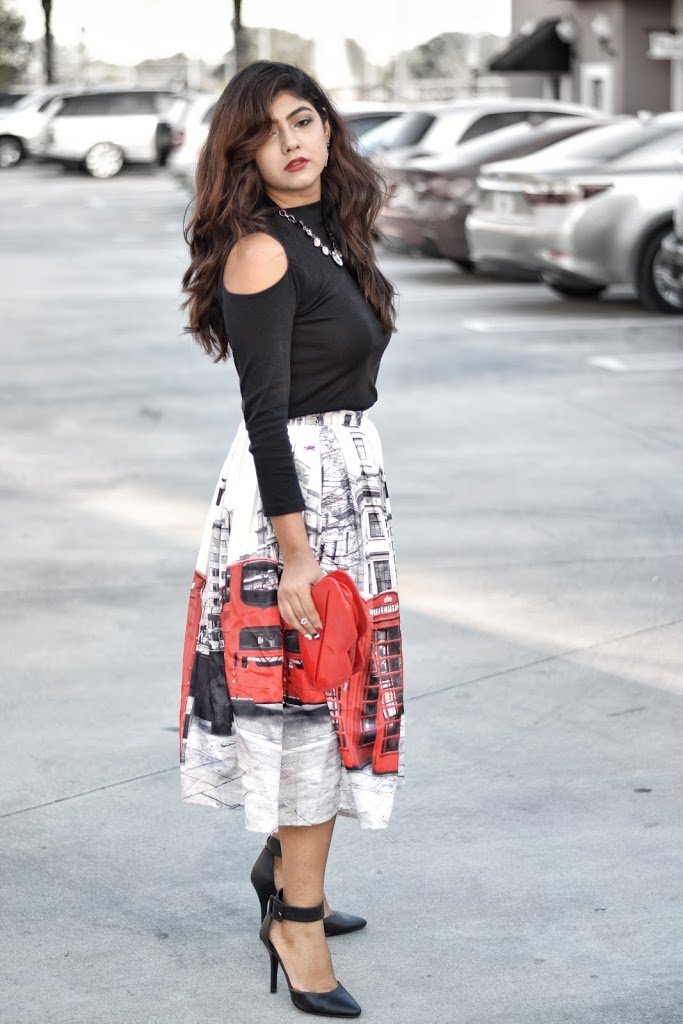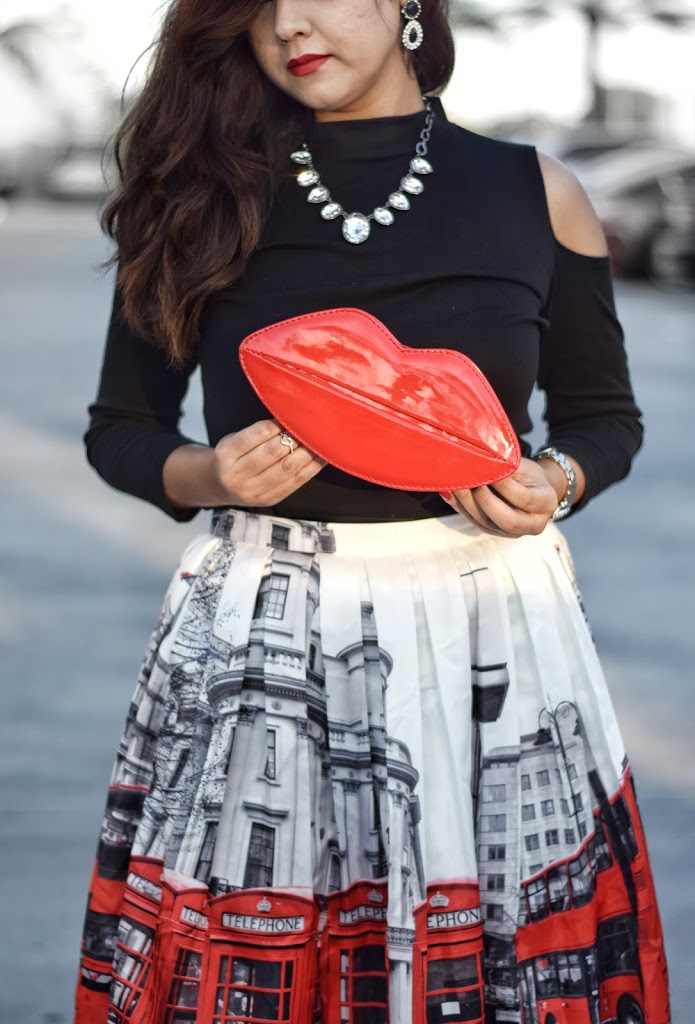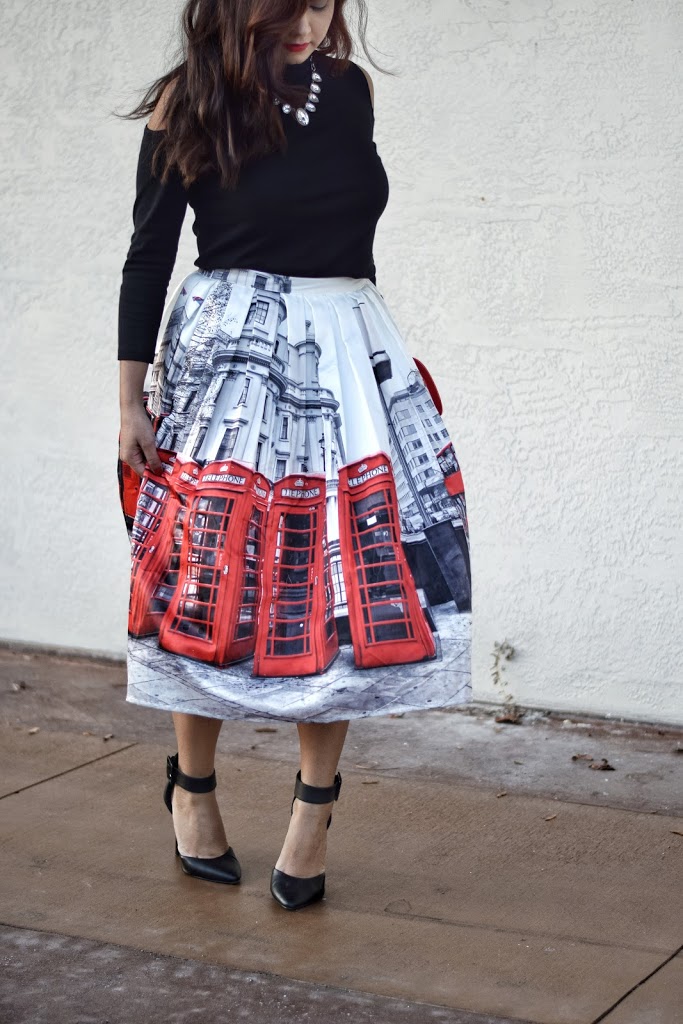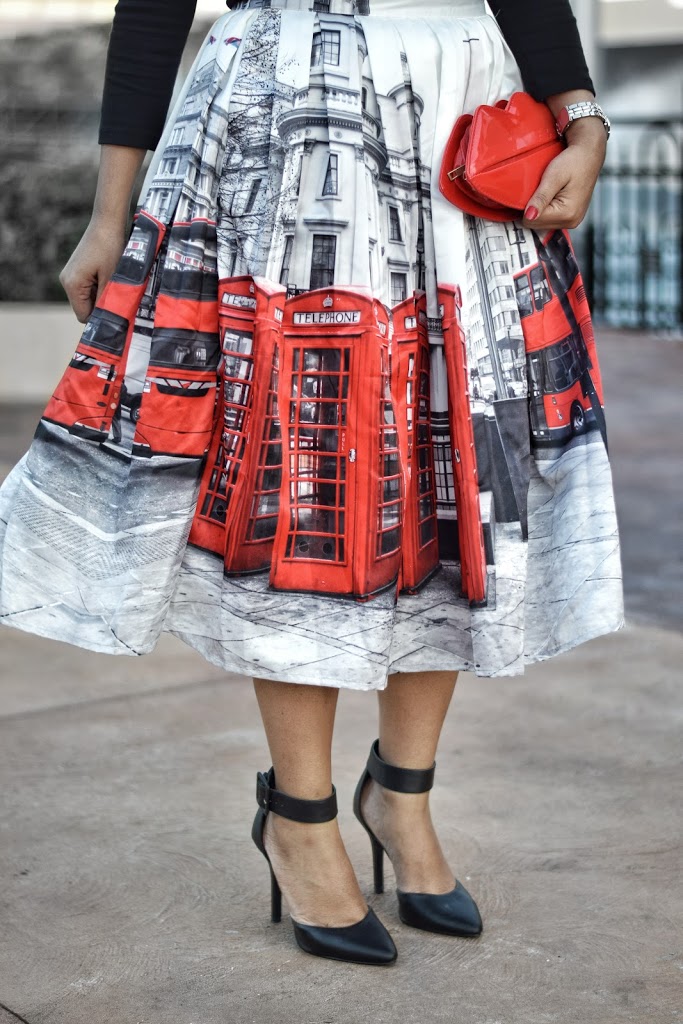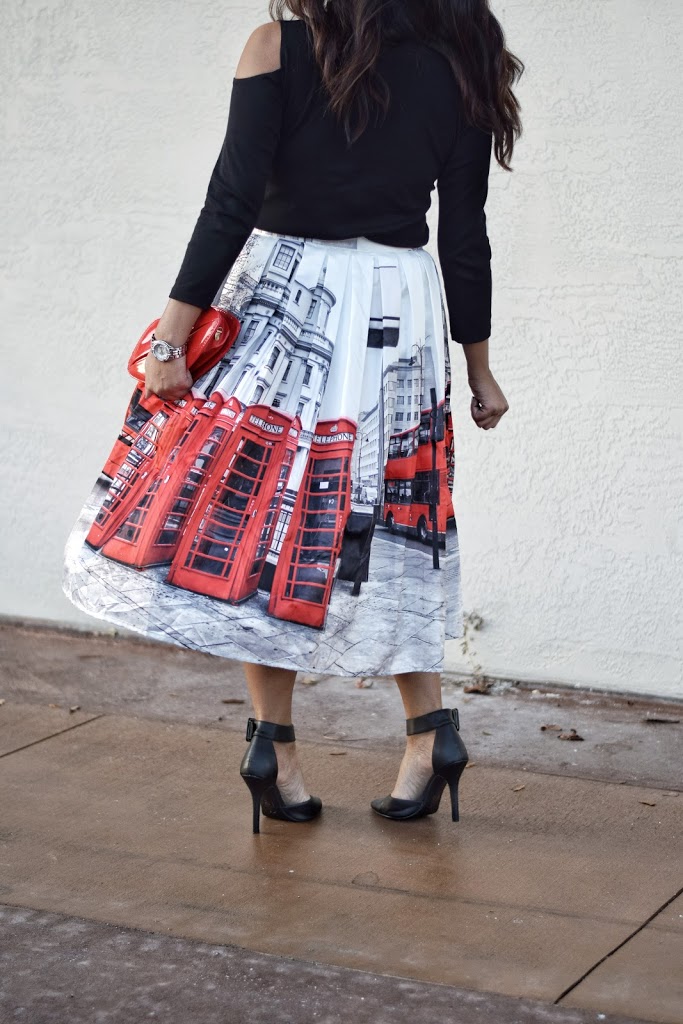 Now coming to the dress – The Oh London pleated midi skirt, stole my heart the moment I saw it. The quirky print and the classy edgy silhouette had me in just one single glance. Somehow it gave me intense Parisian vibes(Wore it in Paris too) and since the skirt in itself has a story to tell, I kept everything else real simple. Just a cold shoulder full sleeve top and a pair of pointy toe shoes for that extra edgy look. Topped it off with a simple statement necklace and ready to rock.
"Oh London" Midi Skirt – Chicwish (Currently on sale for $39 and the quality is so ah-mazing😍)
Cold shoulder top – Similar here and here
Shoe – Old (Similar here)
Hope you enjoyed reading and sending y'all lots of positive vibes . See you soon
XOXO,
Vyom