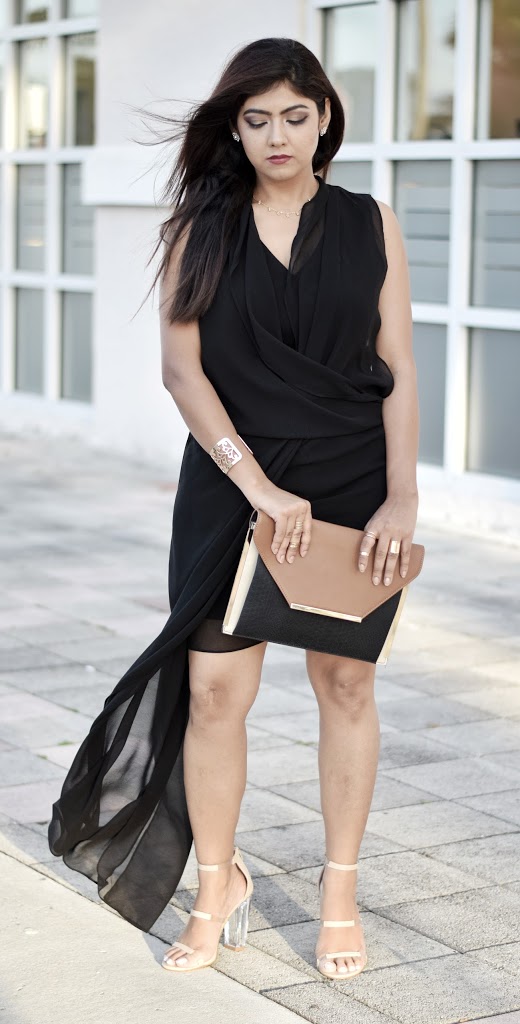 Coming to my story flashback 6 years ago, a young curious competitive girl, fresh out of college got a job as a software engineer in an MNC in the capital city of India (Yep that's me LOL). I had worked a couple of  months and as a part of my responsibilities I had to co-ordinate with the team members onsite (Client was from US). Ummmm I had some queries so I compiled them together sent a mail to the one of the onsite team members, Sumit Kapoor (That's the hero of my story) .
Usually people sent back their response the next day but I got none. I waited for a day and sent another email keeping my manager in CC(Yes, I was trying to be fearless and audacious and show him the repercussions of what happens when you don't reply to my email). The next day when I came to office, I finally had an email from him and he had very patiently answered all my queries except in the end he just asked a simple question(work related) which took all the sanity from my head. And it clearly in the best words meant i was unaware of the topic under discussion. It was a catastrophe and I wasn't at all in a forgiving mood. I right away went to my manager, complained about him of being so rude and arrogant and blah blah blah… (I even might have shed some precious tears)
So you see that's where our love story begins. Never seen him, never talked to him but hated him to the core. So I started an anti-Sumit campaign in the office and anyone who was his friend or well-wisher, I would avert from those people for real. I mean I could declare a one-o-one war with him, I hated him so much.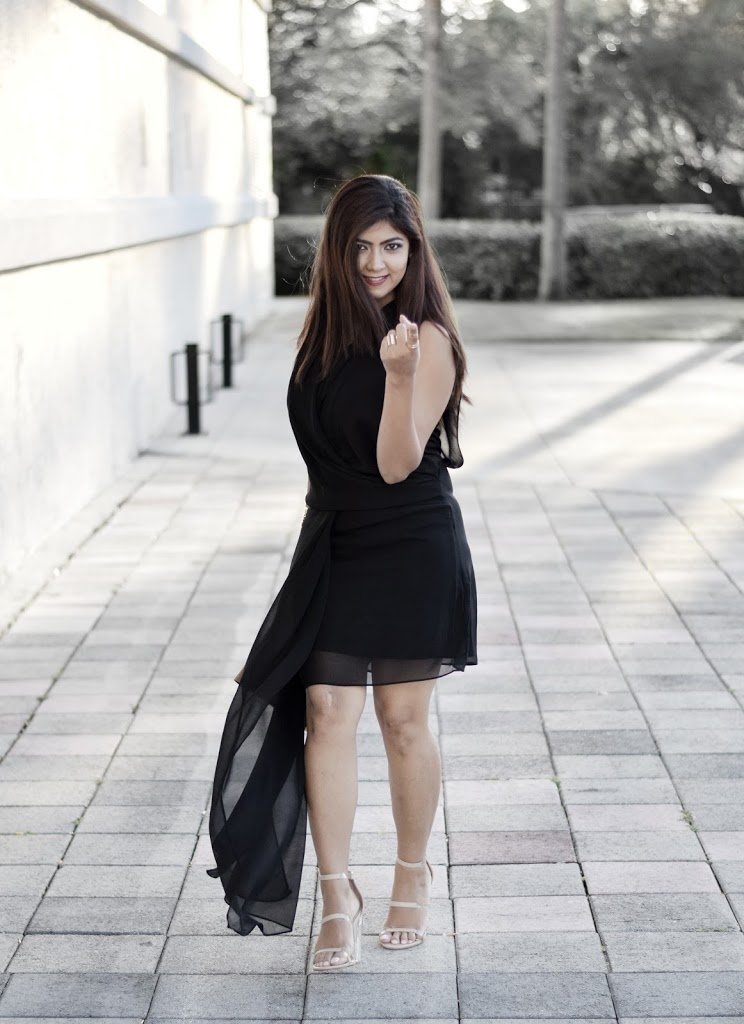 Just a lil flirting with my photographer!!!
Fast forward a few months, one of my colleagues(who happened to be Sumit's bestest friend) suddenly announced Sumit is coming back to India. With this news there was a mini celebration going on in the office and everyone was ready with a list of things they wanted from US. But my heart was slowly and steadily sinking like Titanic. What would I do now??  Even the thought of changing job passed my mind OR maybe if they could just change my project. Oh God give me some strength. And then I came to know that he would be sitting diagonal to me. Waooo!!! There are days when God seems to be totally on your side. Finally the day arrived. Our office hours started at 8:30am. 10am and I was still in the office gym. With no other choice than to go back to work before my manager freaks out and starts calling me on all available numbers, with a heavy heart I started walking towards my work station. All the way i just assured myself that I wouldn't look anywhere else. Just concentrate on my work. Yes, that's the best thing to do. Focus on my work and just pretend he does not exist.
I don't know why but I had this in my head that he was not very good looking and maybe he was old that's why he is rude and arrogant (people our age don't behave like this. Right?) but when I actually met him, he wasn't anything that I had always imagined. He came to me and so courteously offered some chocolates and also promised to give me more as he ran out of them currently. I wasn't expecting this from him,was I? And then thereafter he always behaved like nothing happened which irritated me even more. (That's what he claims anyways, he doesn't remember a thing. Like really?? And here I was ready for a war) Still I couldn't forget whatever happened and kinda ignored him, and the more I ignored him the more he irritated me.
So one the (countless) series of events went like this: I ignore him, he puts a drop of water on my desk. I get mad and drop half a cup of water on his, adding some sugar to it for that extra sweetness (While he was away for lunch), he comes back and calmly casually wipes it off with my favorite throw pillow and then I get MAD and start chasing him all over the office with that same pillow in my hand. Oh my Gosh!!!
We hated each other or at least I thought so but then eventually why I missed him when he was not around to irritate me, or crack silly jokes or play pranks on me. Why was i constantly gazing at the door when he was away, why what anyone else said or did didn't make any sense to me any more. For sure it couldn't be love. We hated each other. I was so confused. Gradually those fights were turning into care and those pranks into soulful laughter. We would talk for hours knowing each other and absorbing how different we were and yet so similar . Then one fine day it happened. He asked me "Will you marry me". There was no cheesy "I love you" OR "I love you too" OR any sort of confessions. I knew this was coming and as much as I wanted to say Yes, I knew my family would never agree. Like never, ever… Thats where a gang of villains AKA my family enters ready to thwart our budding love. (Sorry Fam, I love you but I just can't stop laughing)
Alright as it is, this got so so long and its just the beginning. I will write a post ASAP to finish this story and tell you how things took a wrong turn . And how my family who now happens to love Sumit more than me were dead against our marriage. I promise i will be back soon. Till then loads of love <3
Ohhhh and i totally forgot to tell you guys that it was our 5th anniversary yesterday and the pictures above are from the dinner date. Thanks to each one of you who took time to wish us on our special day. It really means a lot to me. Needless to express my love for this pretty black dress in chiffon with this amazing silhouette that makes it stand out. Got tons of compliments from the people just walking by and that definitely made me smile a lil more.
Clutch – Aldo (Old)
See you soon,
XOXO
Vyom