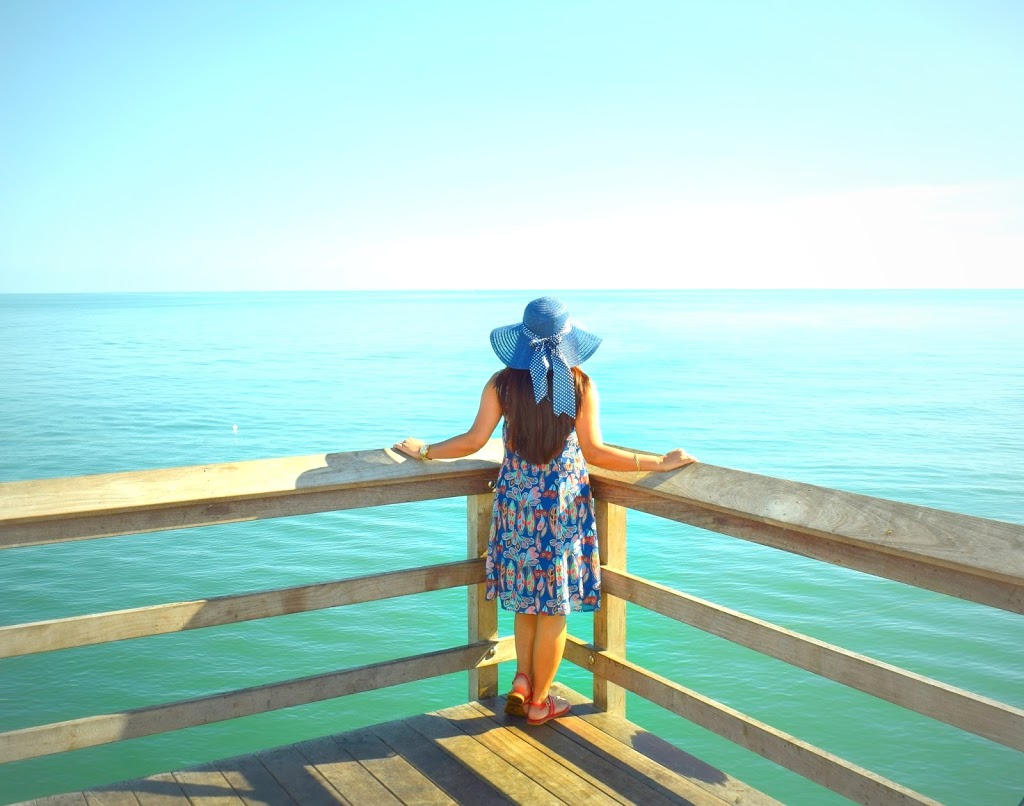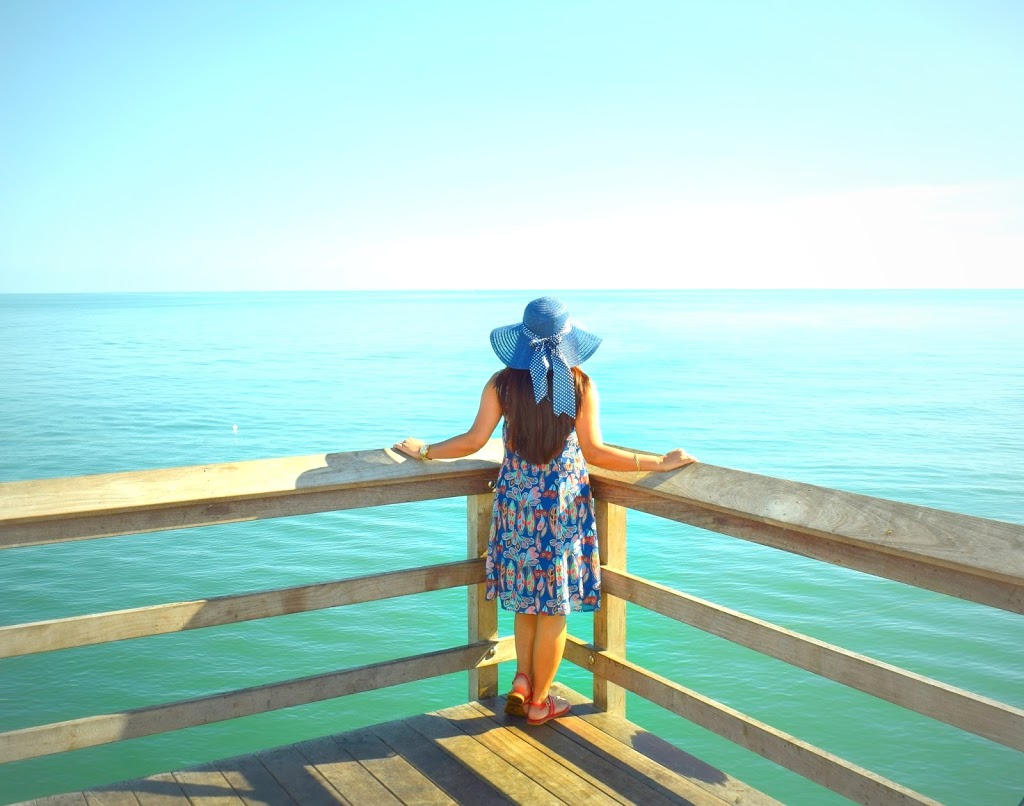 Its hard to believe fall is almost here. Where did the entire year go. Like seriously, days and months seems to be passing by, like the wink of an eye. But Miami is definitely not in a mood to transition from summer to fall so we are graciously enjoying as much as we can of the pretty, sunny days.
The advantage of staying in Florida is – just in case if you are feeling bored, hop into your car and off you go for a weekend getaway coz if you start driving from one corner of Florida to the other you are gonna find tonnes of Ah-mazing beaches every now and then. So if you are a beach person Florida is your destination.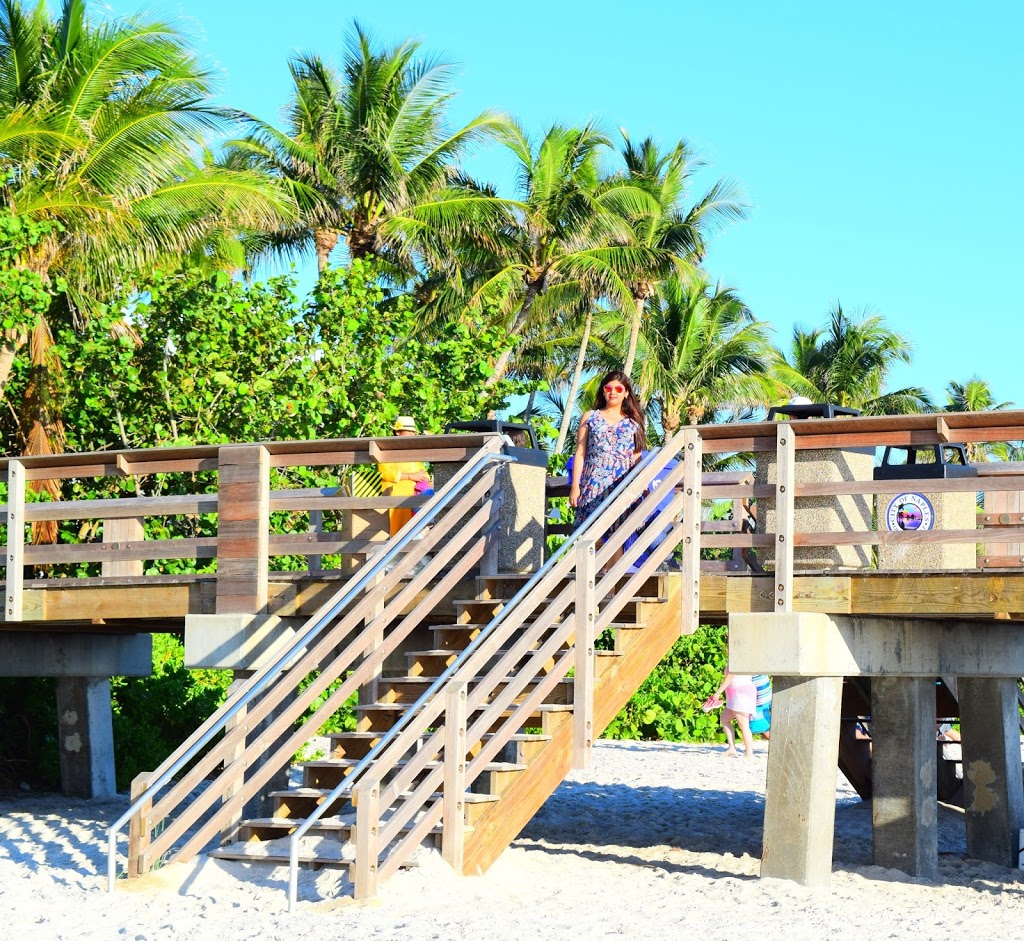 For this weekend we decided to take a trip to the Naples Beach which is almost 3 hrs drive from Miami. It was a short fun trip and we came back the same day. The beaches there have such gorgeous "sugar sand" full of sea- shells (Unlike Miami beach). Its most visited for fishing and watching the sunset by the pier, and in turn is one of the popular "family beaches". It makes a perfect picnic spot and is great for kids specially because there are chances that you can spot a dolphin or two while gazing at the endless stretch of the turquoise water from the pier OR shoal of mini fishes in the beach water that the kids can chase. Also you can find the kids frisking in the glorious sand for tonnes of sea-shells to add to their collection (I fall into this category
#nevergrowup
)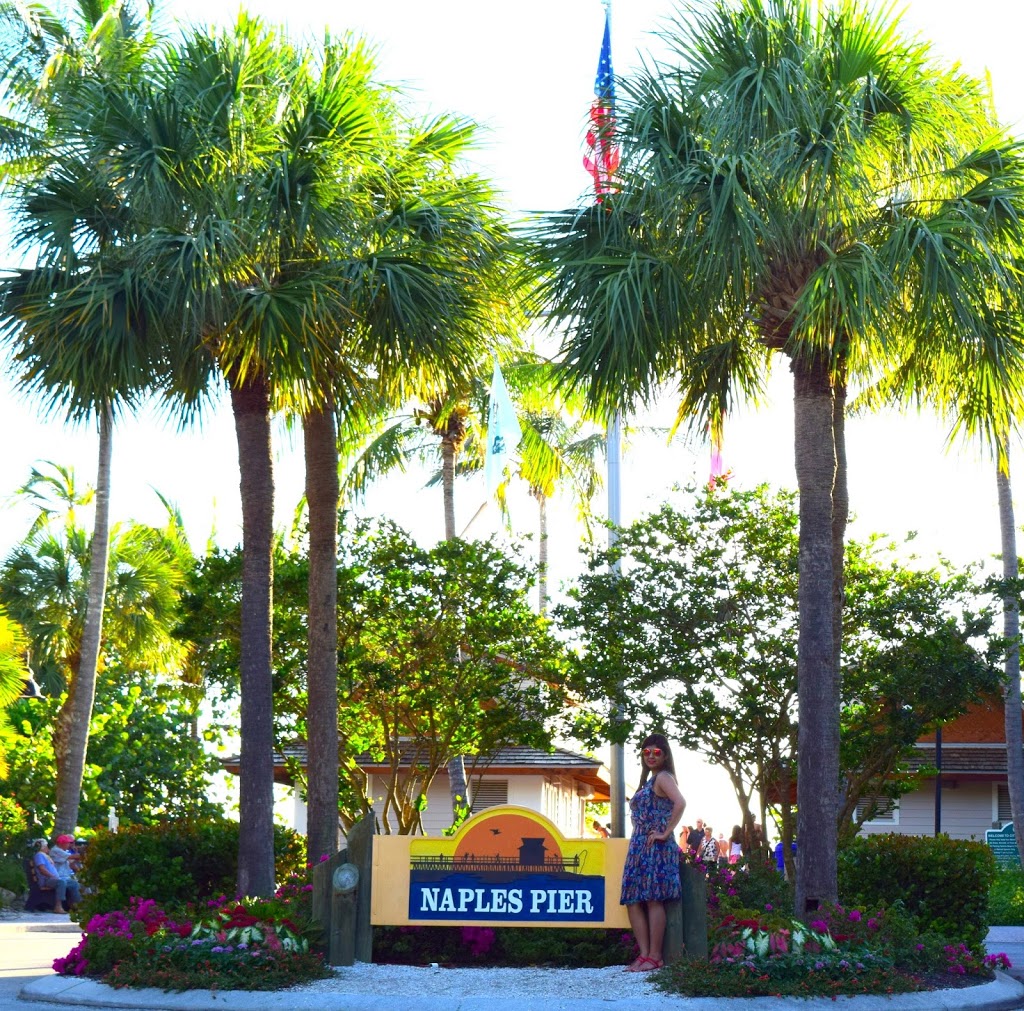 The customary pose at the Naples Pier.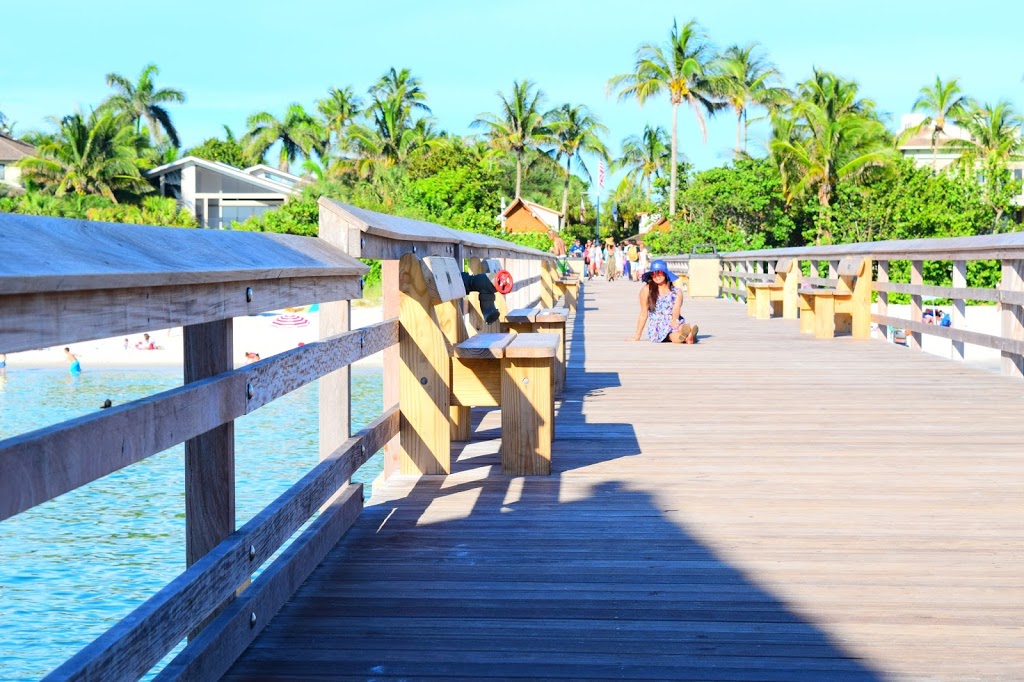 People were so co-operative. No one photo bombed 😀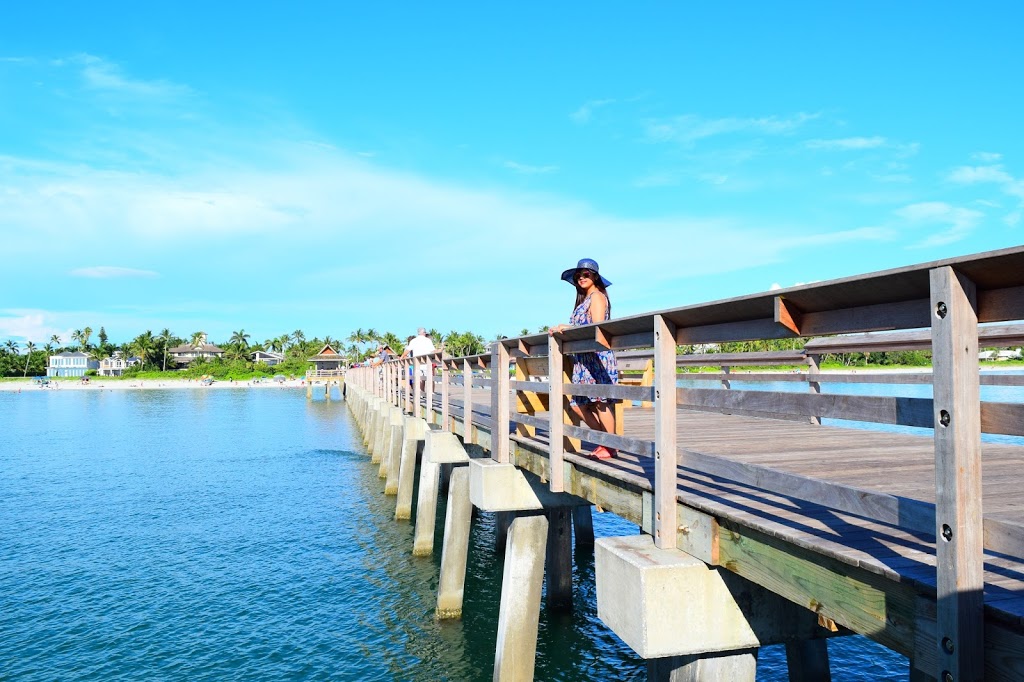 I can gaze for ever and ever…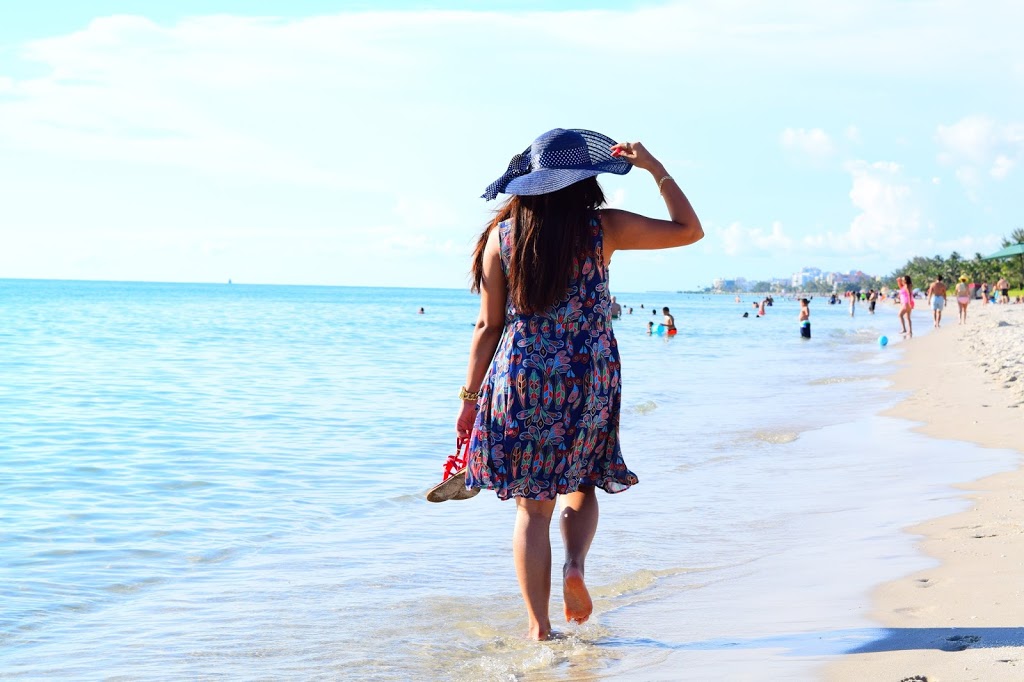 Timeless memories.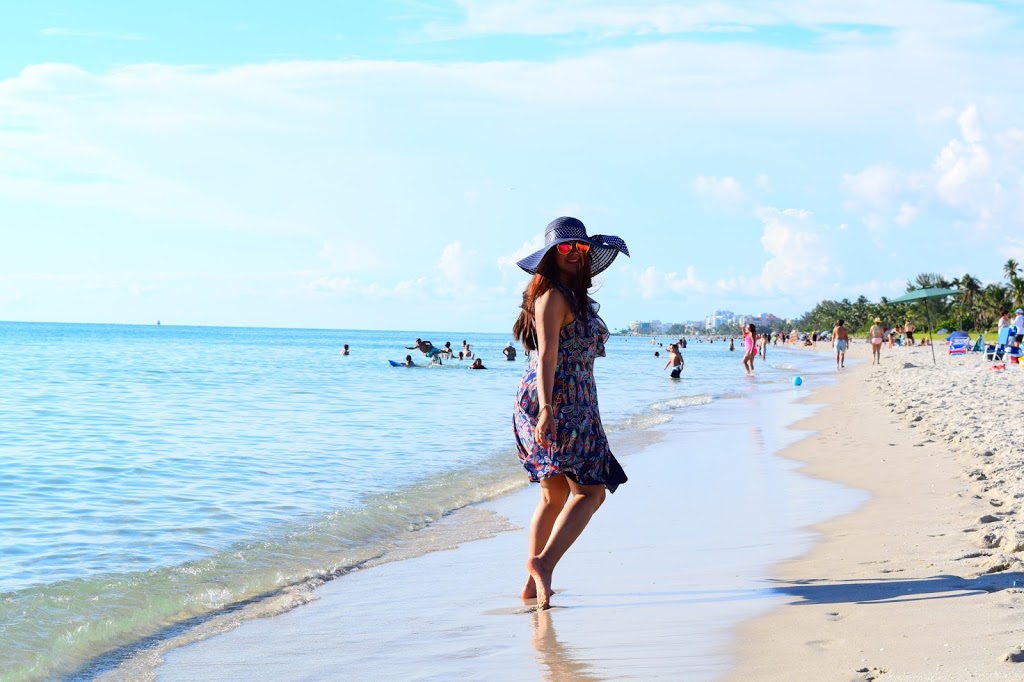 Come join me in my adventure!!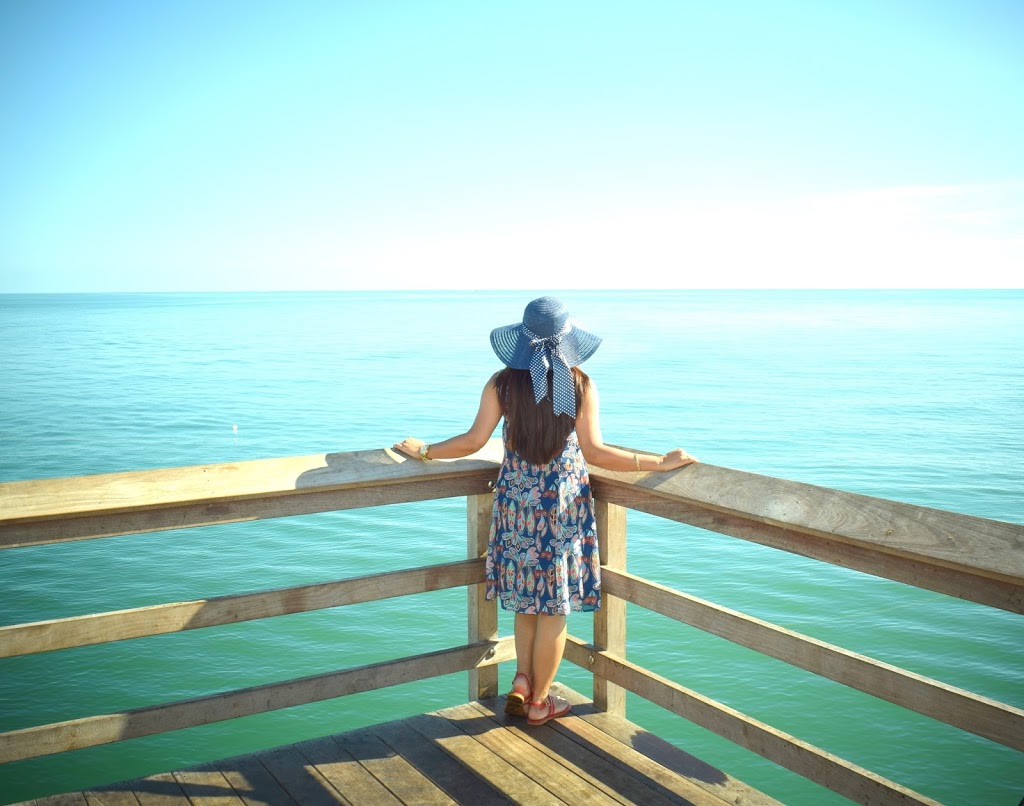 Ohhh!!! The beauty…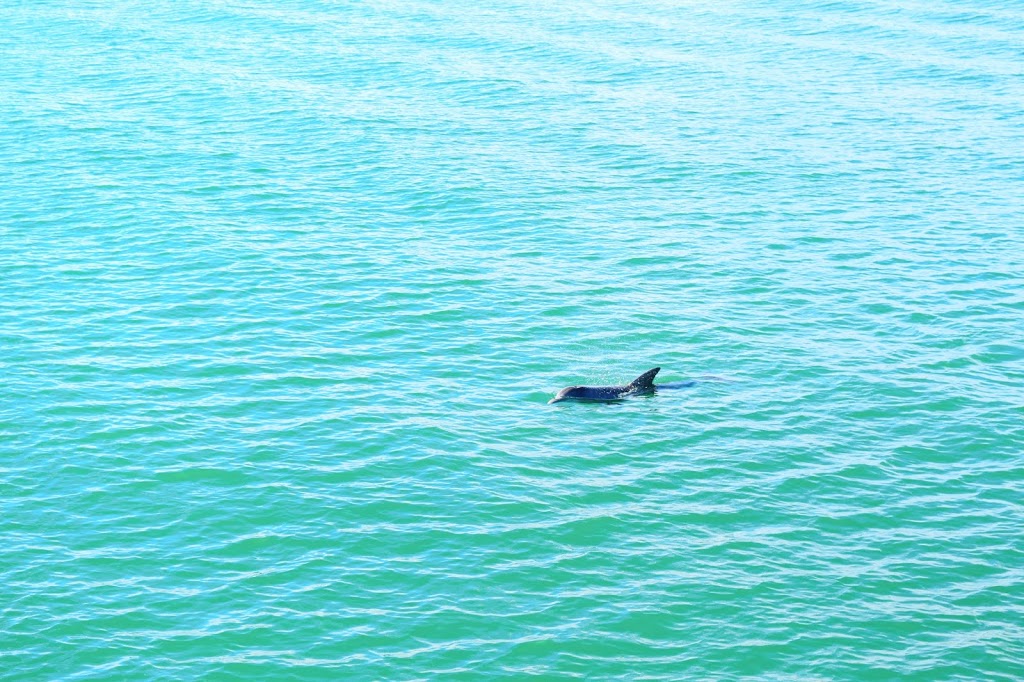 Anddddd we spotted a Dolphin.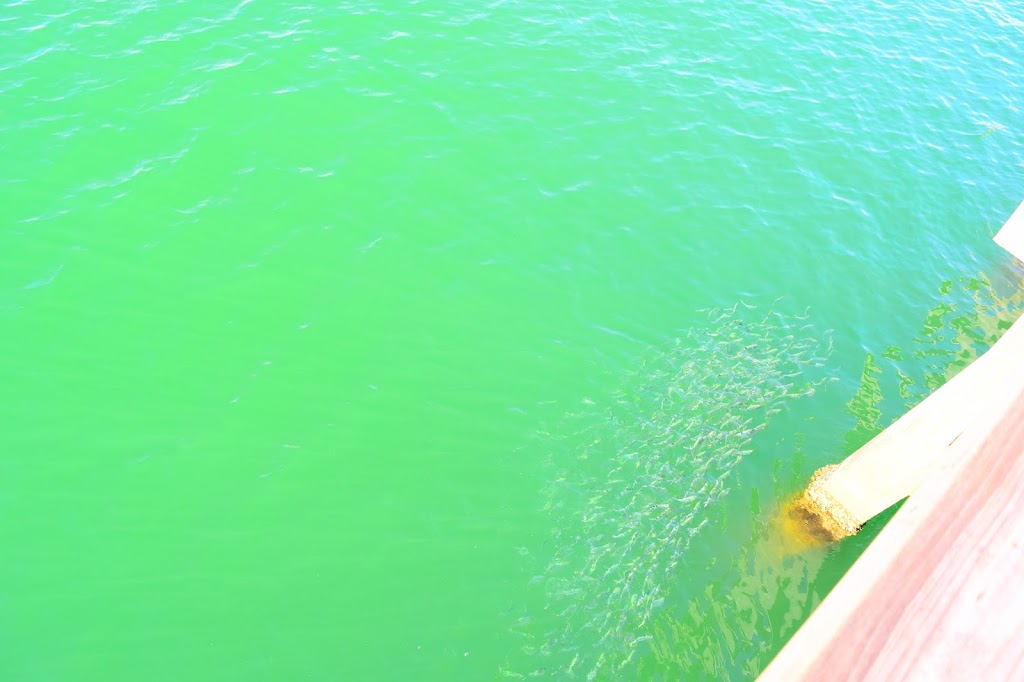 I wonder where they are headed to…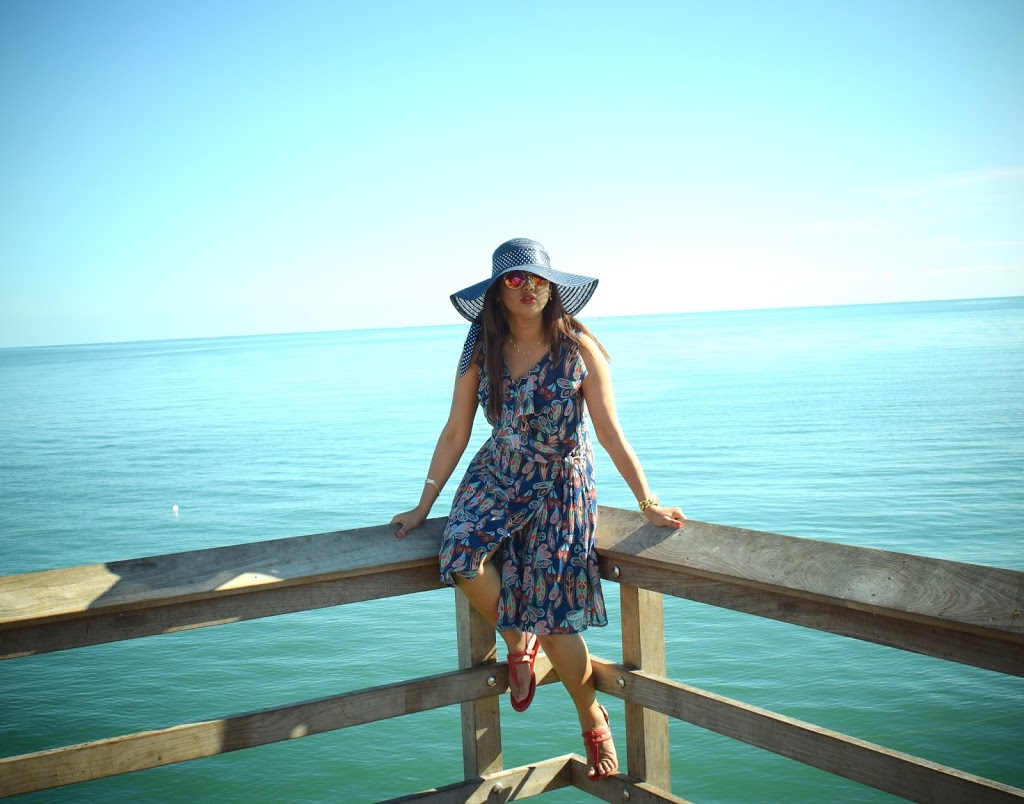 The Photographer AKA Hubby skipped a beat…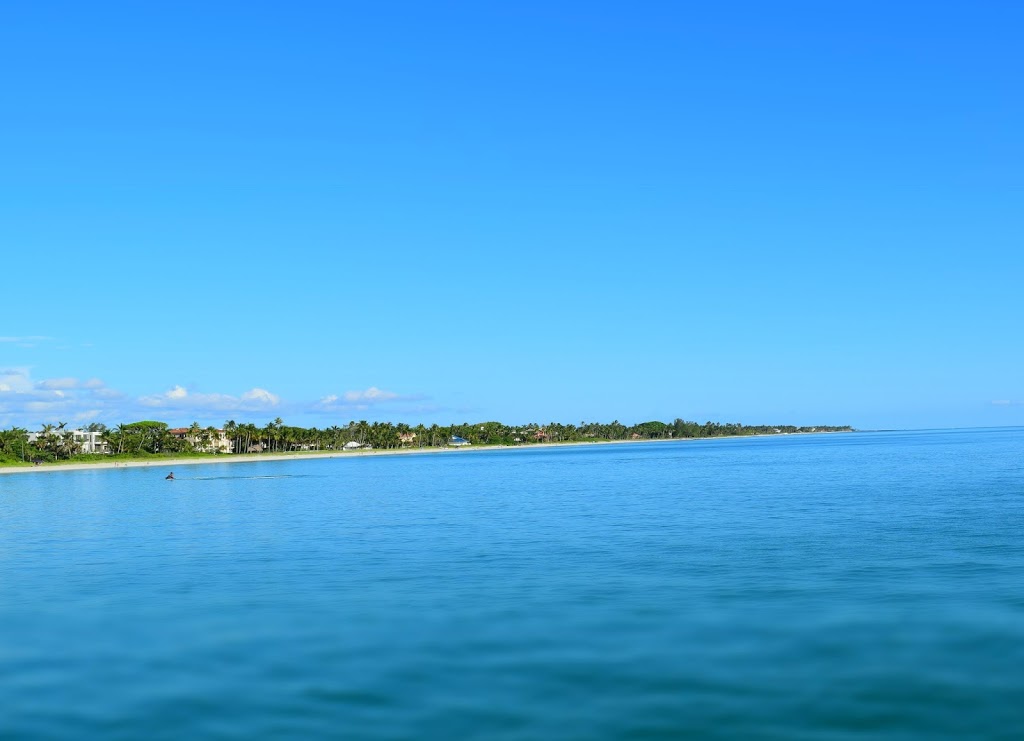 Don't have a caption apt enough for this beauty…
Dress: TJ. Max
Shoes: Aeropostale
Hat: From the local shop
Sunglasses: Betsy Johnson
For it was a hot sunny day, I wanted something easy breezy to go with… So i choose this printed wrap dress which has this cute frills around the neckline. Coming to wrap dress, for a hot humid day like this, its a life savior. Dressy, edgy and casual at the same time. My pretty hat with a lovely bow and my reflector sunnies complimented the dress effortlessly. Since I had to walk a lot, i went with my super comfy brick red flats. And as the day was crazy hot never bothered with any accessories.
Since fall is already here have you guys started stocking up your wardrobe with the fall clothing yet?? Let me know in the comments below. At least I havn't. I could still do with some more sunny days wearing gorgeous floral dresses or easy going maxis + I am feeling tooooo lazy to disrupt my wardrobe. #lazysummerdays
See you real soon. until next time…
XoXo,
Vyom